Kaleyra's Voice Calling Integration App
Introduction
Connecting over phone calls is an important part of engaging and interacting with your contacts and customers and being able to track these conversations at any point in time is crucial. Kaleyra's Voice Integration App provides the solution for the same. It allows you to leverage phone calls for your marketing & sales outreach and also for all your customer support information, while managing everything, from within HubSpot! In short, it provides you with a one-stop solution for all your calling needs.
It allows your support team to make calls to customers right from within HubSpot
It allows you to view the details of a call & listen to the call recording for both inbound & outbound calls (recording becomes available few moments after the call has ended)
Installation
To install the Kaleyra's Voice Integration App navigate to App Marketplace
Click Install App button on top right corner as shown below.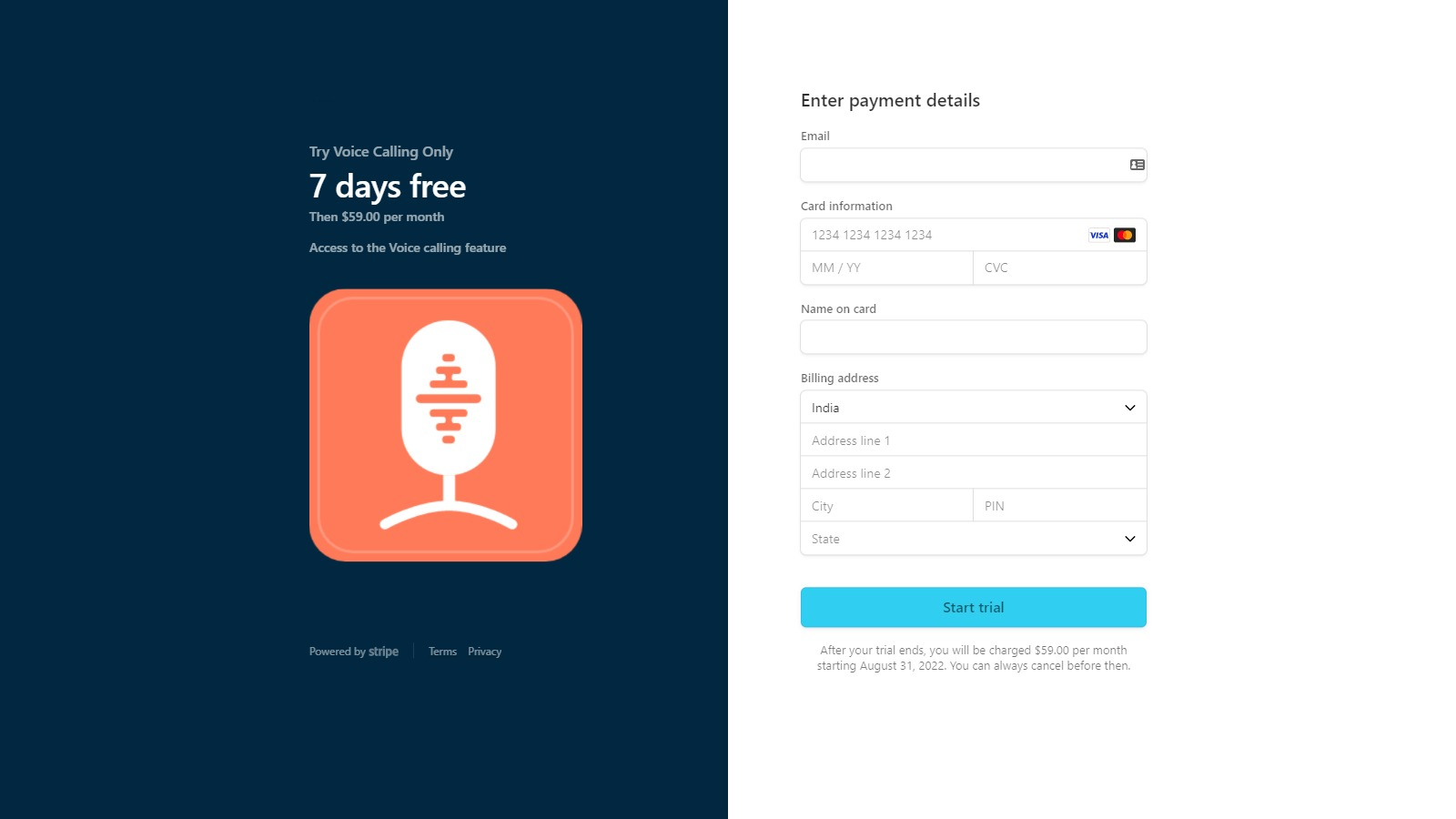 Select a plan from the available plans, as per your requirements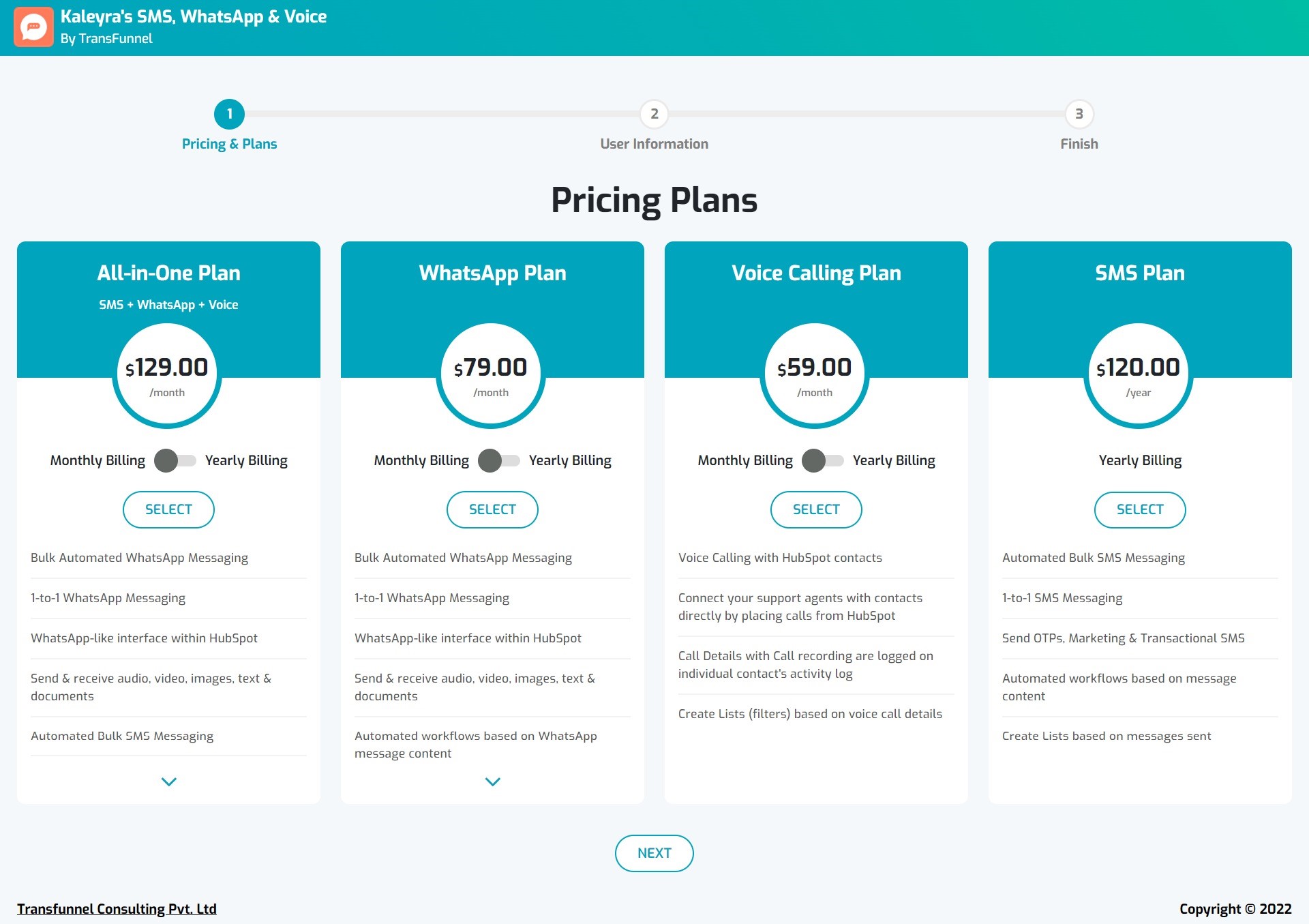 Note: The Yearly plan has an extra 10% discount.
Click Next. Then you have to fill a Registration form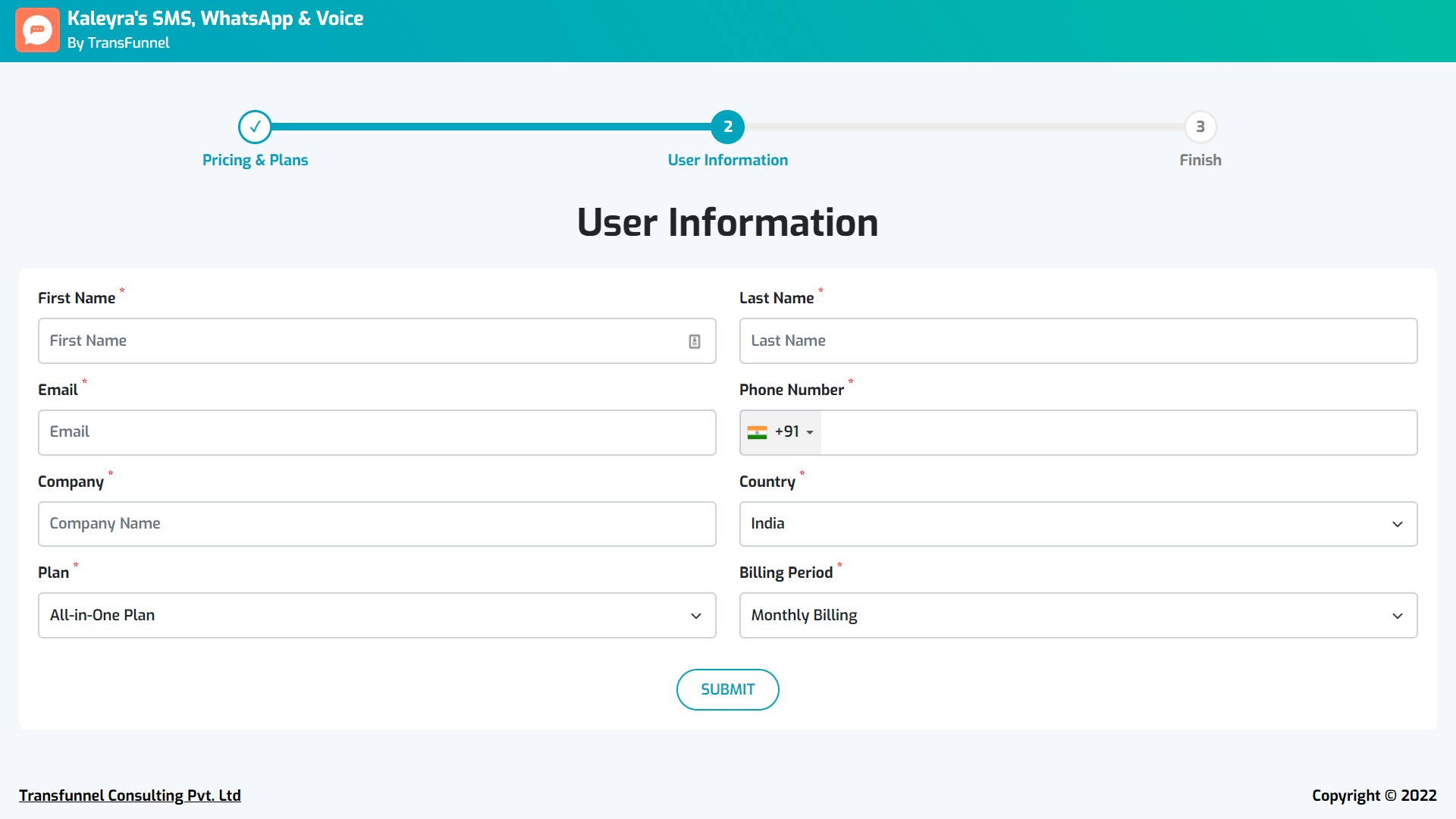 After submitting the form, you will be redirected to the Payment Page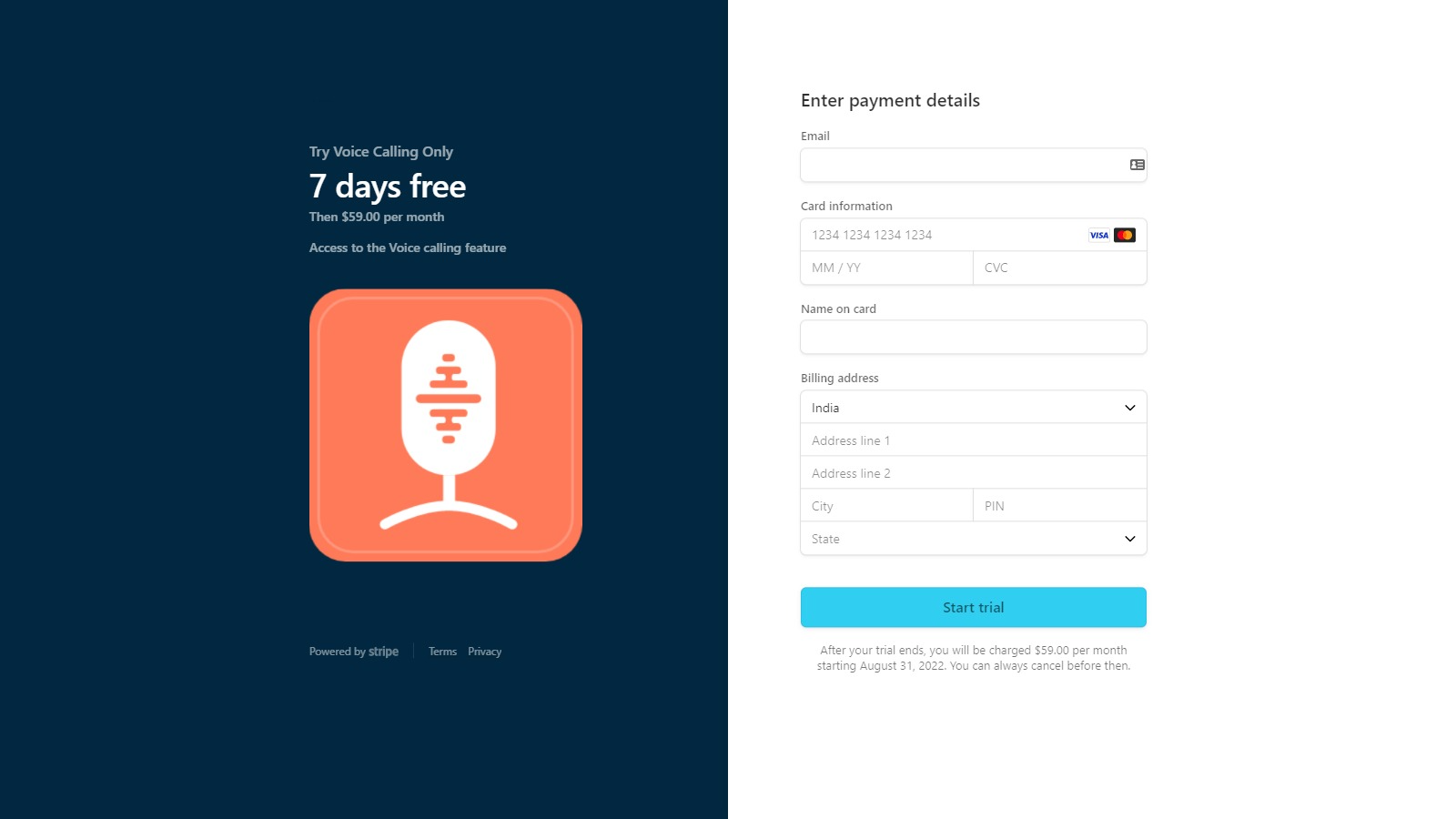 After you have completed the payment process, you will be redirected to a success page that will show your selected plan and its billing period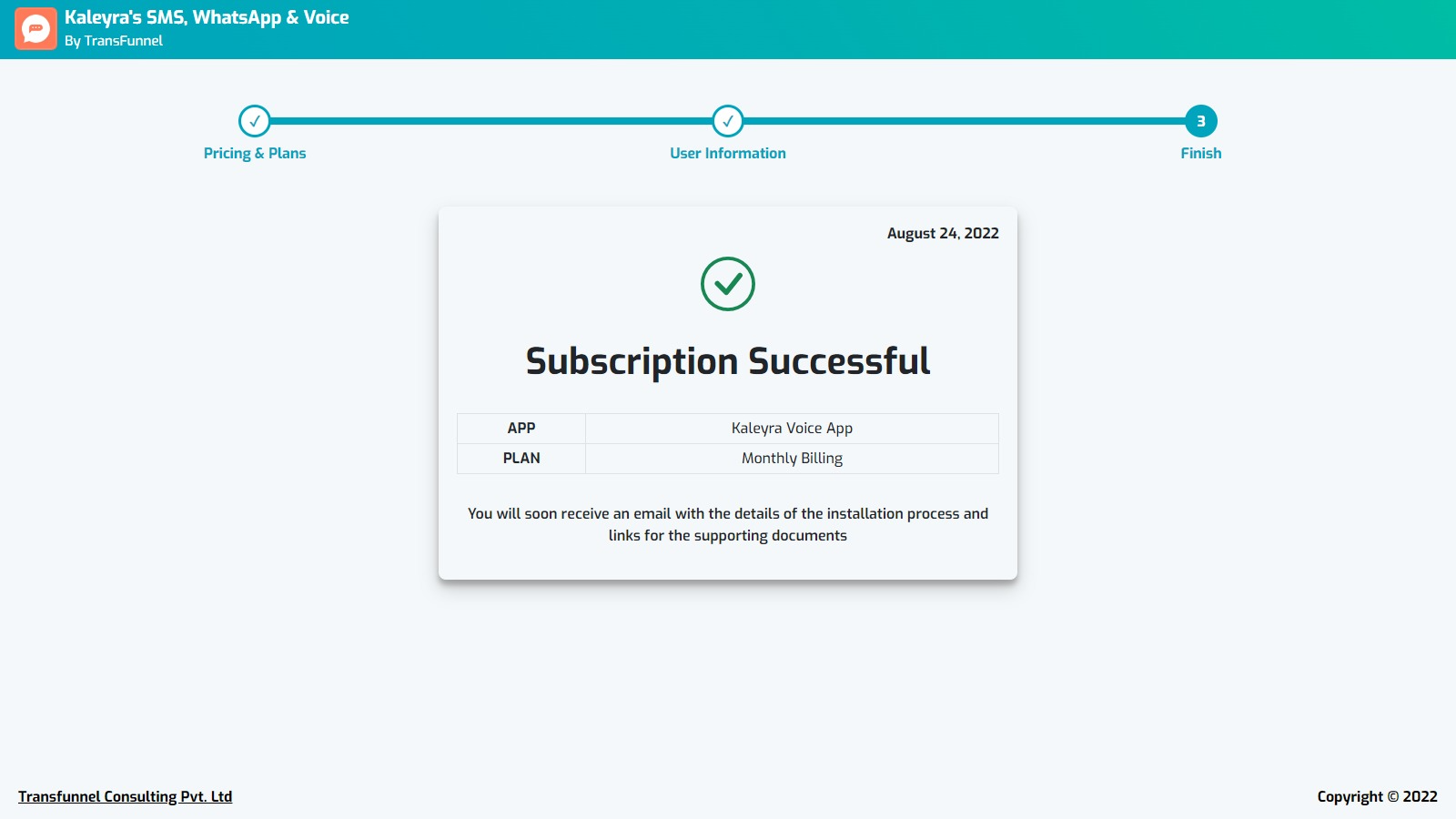 You will soon receive an email with the link for installing the app, along with links to necessary documentation & guides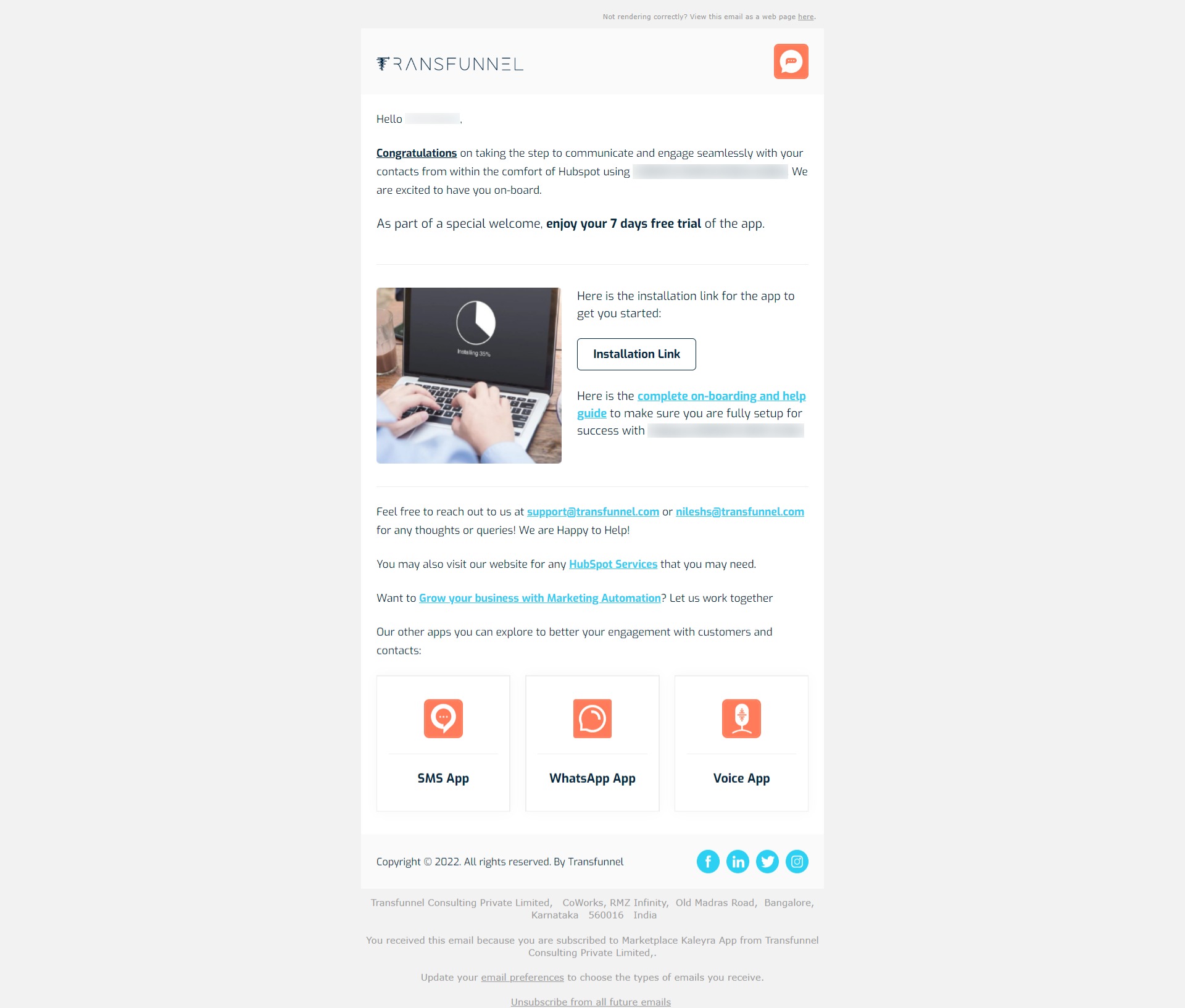 Click on the Installation link to start the installation process
Once the list of available HubSpot accounts is displayed, choose the HubSpot account you want to connect the app with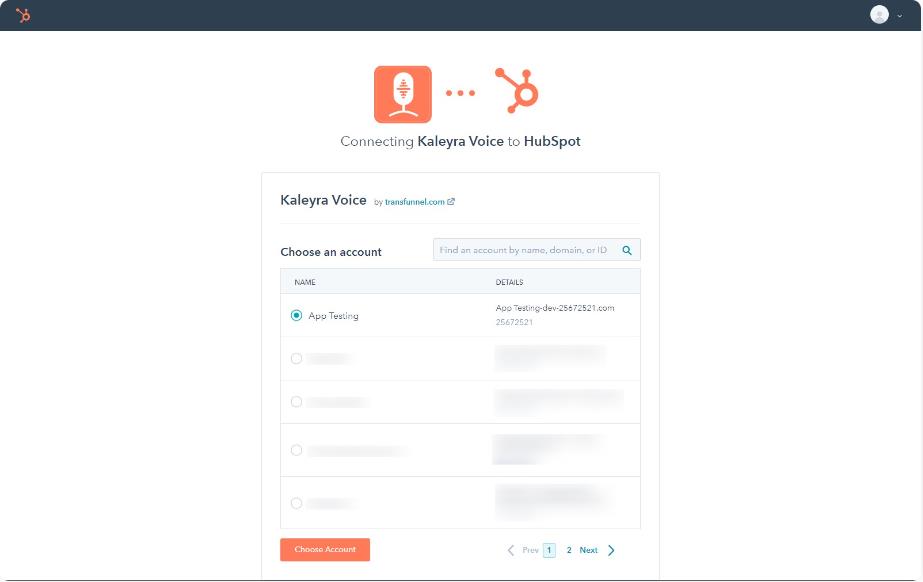 Click on Connect App to connect the Kaleyra Voice with HubSpot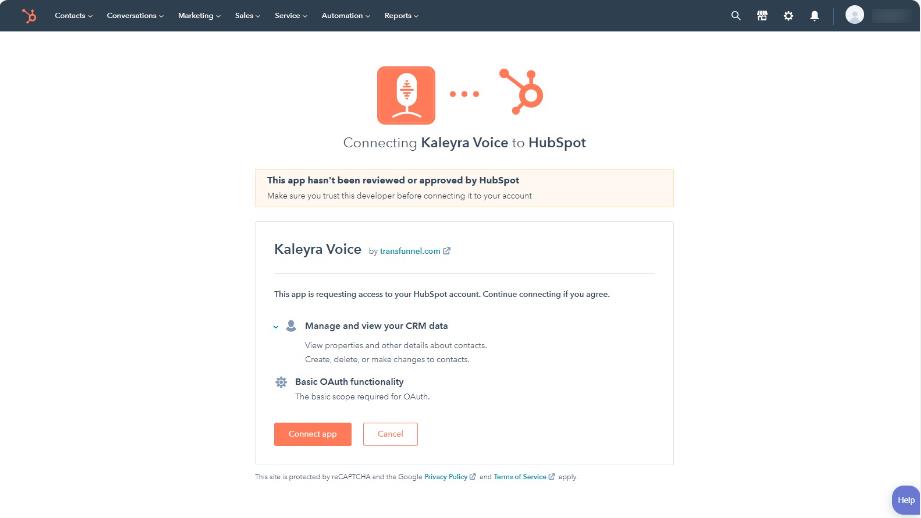 You'll be redirected to a form where you need to fill the following details:

Note:

Get your Voice API key from the Developers tab in Kaleyra Voice Portal. Need help?

View the video
Submit the form by clicking on Submit
Your installation process is complete.
Finding Kaleyra Voice App in HubSpot
Click on the Settings icon
On the left side-menu, click on Integrations
In the sub-menu, click on Connected apps
Here you can search for "Kaleyra Voice"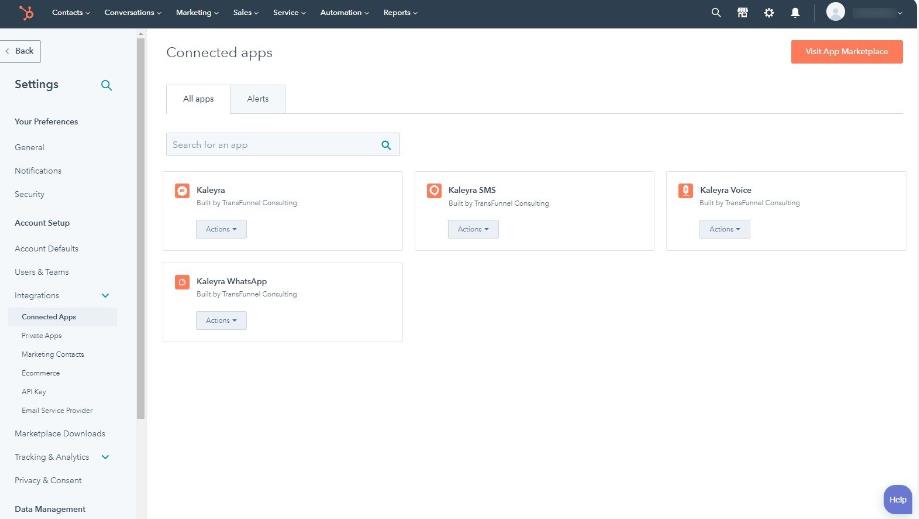 Setting up Voice Agents
To start using the Voice Calling integration, you need to add Agents on the Agents portal. To add an agent, follow these steps:
In your HubSpot portal, go to Contacts
Open any Contact's page
On the right-hand side, under the Kaleyra Voice CRM extension, click on the Agents link

You'll be redirected to the Agents portal. Here, you can View, Add, Edit & Delete Agents

To add an agent, as per the agents already added in Kaleyra Voice portal, click on Add Agent.

Enter your HubSpot email
Enter the mobile number of the Agent
Submit form to add Agent
Placing Voice Call using Kaleyra Voice Integration
Open your HubSpot portal ➜ Contacts ➜ Contacts
Choose a contact to make a call and open their individual contact page
Look for Kaleyra Voice on the right-hand side
Under Kaleyra Voice, you will get 2 options ➜ Click-2-Call Mobile or Actions ➜ Click-2-Call Phone

Click on either of the options to open a pop-up with a dialer screen

Click on the Green button to initiate a call to the selected Contact
You can see when the call is in progress

Once the call has ended, you can view the call details in both the Activity Log & the Calls section of that contact
Events in Activity Log

Events in Call Engagements

If you need any help with installation or with setting up the Kaleyra Voice Integration app, you can reach out to us.