We're thrilled to announce that TransFunnel has earned the prestigious
HubSpot Accreditation for Platform Enablement - the highest HubSpot credential for driving user adoption through customised HubSpot trainings!
HubSpot Accreditations are the highest benchmark set by HubSpot. These are awarded to solutions partner organizations (not to individuals) that support the success of HubSpot customers at the highest levels of quality, service, and strategic insight.
"HubSpot Platform Enablement Accreditation" specifically is the honour bestowed exclusively upon the HubSpot certified partner who has consistently demonstrated the strategic experience and skills to drive user adoption by delivering customised HubSpot trainings and solutions for large enterprise customers and facilitated change management.
In addition to product specific knowledge, partner has to prove skills in providing operational guidance, data-driven decision making, training design and classroom management.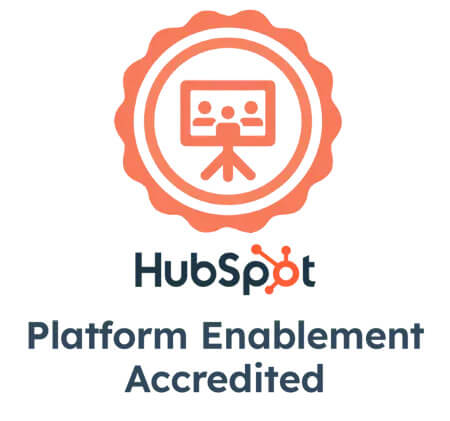 TransFunnel is thrilled to hold all the 3 highly honoured HubSpot Accreditations!
HubSpot Onboarding Accreditation

HubSpot CRM Implementation Accreditation

HubSpot Platform Enablement Accreditation
This means you can drive up your user adoption and value realisation from HubSpot by getting trained by: 
The First HubSpot Certified Trainer in India!

Now, also the exclusive HubSpot accredited partner for delivering customised training!