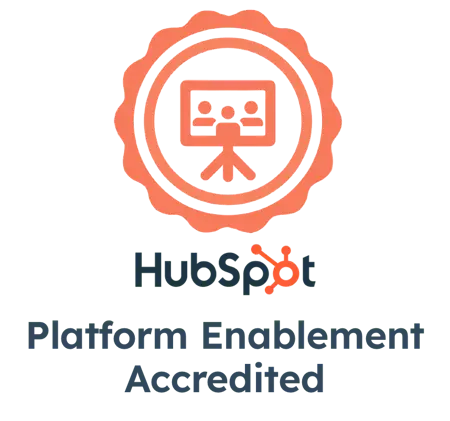 HubSpot Platform Enablement Accreditation
9 March June 2023
HubSpot Platform Enablement
Accreditation
2023
What it means to be HubSpot Platform Enablement Accredited?
HubSpot's Platform Enablement accreditation – is an exclusive company-wide credential bestowed for demonstrating the strategic experience and skills to drive user adoption by delivering "Customised HubSpot Training" to large teams and facilitating smoother change management.
In addition to demonstrating deep product knowledge, being accredited means Transfunnel has proven its mettle in providing well-structured training, operational and strategic guidance to large organisations using HubSpot, thereby enabling their teams to leverage the platform effectively.
What this means to you?
It means that Transfunnel is all set to help you with your unique set of challenges, by means of specially curated training content for your teams, that will not only address their specific role-based needs, but also make them adopt the processes in the most efficient way possible; ensuring you get maximum value from the platform.