Communicate seamlessly with your customers from the comfort of HubSpot
In today's digital age, as a business owner, manager or marketer, staying on top of your game has become a top priority. With customer journey personalisation becoming a priority for businesses today, one of the most used platforms, WhatsApp, has become the go-to option to maintain seamless communication with customers.
So, how do you ensure that you are always able to connect with your audience at their preferred times and offer one-on-one experiences from across the globe?
Why Choose WhatsApp?
Besides been ranked the #1 favourite social media platform and the 3rd most used platform in the world, the biggest advantage of using WhatsApp for managing customer communications is that it is the one platform that is used across generations to talk to the people that are closest to us - like our friends and family.
Like HubSpot's Head of Conversational Marketing, Connor Cirillo says, "Businesses always want to build relationships and meet customers where they are. WhatsApp can become one of the most important marketing channels."
A solid WhatsApp-HubSpot integration can do wonders for your business - from sending out timely promotional messages to offering accessible customer services and automating workflows based on WhatsApp actions - the list is never ending.
Let's explore the 7 best ways to optimise customer engagement through seamless HubSpot and WhatsApp integration, ensuring efficient customer communication and business growth.
1:1 and Bulk WhatsApp Messages from Within HubSpot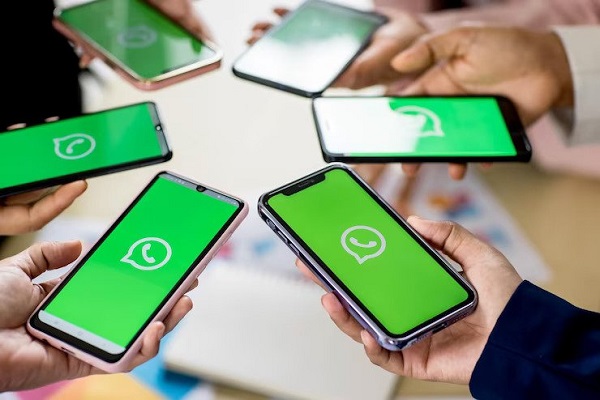 With HubSpot+WhatsApp integration, businesses can effortlessly gain the ability to send both personalised 1:1 as well as bulk messages directly from the HubSpot platform. This feature enables businesses to establish direct lines of communication with customers, facilitating real-time interactions and personalised engagement. By leveraging HubSpot+WhatsApp integration, businesses can address customer queries, provide order confirmations, and offer support, all within the convenience of HubSpot.
Receive and Record Incoming Messages
HubSpot Whatsapp Business integration allows businesses to receive and manage incoming WhatsApp messages directly within the HubSpot inbox. This centralised communication hub streamlines customer interactions, ensuring that no customer messages go unnoticed and unanswered, which can lead to customer dissatisfaction and eventually, churning. By recording all incoming messages, businesses can maintain a comprehensive conversation history, enabling efficient customer service.
This feature also allows businesses to offer personalised follow-up sessions with customers. If you have maintained a record of all previous conversations with a customer, you can provide customised, one-on-one solutions to customers, thus leading to a more satisfying and humanised interaction with them.
Automated Workflows Based on WhatsApp Triggers and Actions
One of the key benefits of HubSpot WhatsApp automation is the ability to create automated workflows. These workflows can be designed based on your needs and then be triggered by specific WhatsApp actions that you can choose and set for your business. By making full use of this feature, businesses can automate a number of processes that would otherwise require to be done manually.
Actions such as generalised follow-up messages, notifications, and task assignments based on customer interactions on WhatsApp are a few of the many automation capabilities that can be brought about by HubSpot integration with WhatsApp. This automation enhances operational efficiency, saves valuable time, and ensures that every customer query or opportunity receives timely attention with minimal effort.
WhatsApp-Like Interface within HubSpot
Most of us, businesses and customers alike, have been frequent WhatsApp users for years - making it one of the most easily understood and liked platforms to exist today. The integration between WhatsApp and HubSpot offers businesses and customers a WhatsApp-like interface within the HubSpot platform, providing a familiar and intuitive environment.
This user-friendly interface empowers customer service representatives and sales teams to adapt quickly and effectively. By minimising the learning curve, businesses can enhance productivity, reduce training time, and ensure a consistent user experience across multiple communication channels. This is only further fueled by the fact that customers will always prefer interacting with businesses on a familiar platform than a new one.
Share Text, Images, Documents, Audio, Video, & Location
The integration of HubSpot and WhatsApp enables businesses to share various types of content, including text, images, documents, audio, video, and even location details - all under one roof. This diverse range of content options allows businesses to convey information effectively and engage customers in more interactive and visually appealing ways, on the platform that their audience prefers. Whether it's showcasing product images, sharing instructional videos, or providing location-based information, this feature enhances customer engagement and satisfaction.
Create Automated Deals, Support Tickets, Active Lists Based on WhatsApp
Another major benefit of integrating HubSpot with WhatsApp is that it enables businesses to automatically create deals or support tickets based on their past as well as active customer interactions on WhatsApp. This further streamlines the process of capturing and managing customer inquiries and opportunities, ensuring that valuable leads and customer data are efficiently captured and utilized whenever required.
Furthermore, businesses can create active lists based on WhatsApp interactions, enabling seamless targeted marketing campaigns and personalised communication.
Record Conversations in Contact's Activity
All WhatsApp conversations, whether initiated from HubSpot or the WhatsApp application itself, are recorded and logged within the respective contact's activity timeline in HubSpot. This comprehensive record of customer interactions ensures that businesses have a holistic view of each customer's journey, enabling personalised follow-ups and better context during future engagements. This integrated conversation history further promotes effective collaboration within teams by providing a shared knowledge base for customer interactions.
With effective integration of HubSpot with WhatsApp, you can track all your customer interactions in one place and efficiently use them to streamline customer relationship management and other respective functions. This also helps foster customer loyalty, because a business that listens is a business that is worth coming back to!
Do you wish to explore the benefits of WhatsApp Business+HubSpot integration. We can assure you there are plenty! TransFunnel, a HubSpot CRM Implementation accredited partner can fulfil your desired integration and help you maintain seamless engagement and communication with your customers.