Supercharge your marketing and sales enablement activities
Here's a harsh truth. As customers get more demanding, it won't be business as usual for companies to drive sales action backed by highly personalised customer engagement. Marketers need more time on their hands to understand their target markets and the personas within them to create campaigns perfectly aligned with the needs and requirements of their target audience.
Marketing is getting tougher. And marketers need help. This help comes in the form of AI. The global market for AI-enabled CRM is well-poised to reach $72.9 billion by 2023. This is a massive number, but for a good reason. Marketers across companies, irrespective of the scope, scale, and domain of these companies, are hard-pressed to make the right impression on potential and existing customers. They want to keep the customer acquisition cost in check and improve customer retention.
CRMs and generative AI
CRMs integrated with generative AI are purpose-built to make life easier for customer-facing professionals and those tasked with promoting products and services with customer-focused messaging. With AI baked into CRMs, this task becomes easier as CRM automates tasks like organising customer information, accessing this information, and using customer intelligence for better decision-making.
HubSpot's new AI tool can help you maximise the potential of AI to supercharge your marketing and sales enablement activities.
What is Chatspot.ai?
ChatSpot.ai is one of the two new AI tools launched by HubSpot. The other is Content Assistant. ChatSpot.ai is a productivity enhancement tool that helps sales, marketing, and customer services professionals optimise their HubSpot usage and therefore have more time for strategic activities.
It is a conversational CRM bot that delivers outputs with chat-based commands. It enables users to conduct their HubSpot tasks faster.
The conversational approach towards delivering HubSpot outcomes means you do not have to spend time entering data that will provide the answers you want but ask ChatSpot.ai to do it on your behalf. Enter the query in the chat box, and this chatbot AI has the answers for you.
Chatspot.ai connects with other HubSpot tools, such as its CRM, allowing this tool to access critical customer information like contact details, order history, demographic data, and any additional information that will enable all users to accelerate sales pipelines and ensure customer satisfaction.
This tool leverages Natural Language Processing (NLP) to understand a user's message, understand its intent, and go through its continuously updated database to take relevant action on the information provided.
What are HubSpot AI Features?
This AI tool is conversational in its makeup and has access to crucial customer data. You can create email follow-ups for specific people in the contact list, get status updates, perform research, e.g., search for companies with more than a million dollars in revenue, create custom reports, and ask questions around the various stage of the sales pipeline.
Where earlier, you would have to go through the specific HubSpot dashboard to look for the information you wanted, a simple query will do the job for you now.
Some of the features that will make life better for HubSpot users include:
Data Cleansing: The time spent on manual data maintenance to get rid of duplicate, irrelevant, and unusable data goes down, and as a user, you now have access to accurate data and company information that will deliver better results.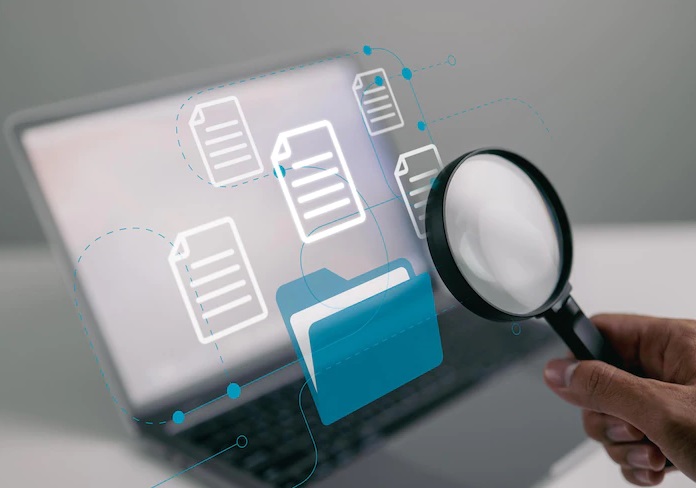 Email Data Capture: All that frustrating time you spent logging and segmenting data from email contact information is now a thing of the past. You can minimise errors and time and still make the most of all the contact information from emails.
Call Recording and Transcription: All conversations with potential customers will be captured automatically and transcribed to clarify what was discussed, enabling you to close sales pipelines faster.
SEO Suggestions: Chatspot.AI can act as a capable SEO assistant to help you identify SEO gaps within the website, which, when addressed, can help deliver better SEO outcomes.
Adaptive Testing: Find out which page variation works better by optimally distributing traffic to all page variations; this gives you actionable and more meaningful information on page performance.
Easy Imports: Build a unified source of truth for all contact information. This chatbot AI can seamlessly import data from your Excel sheets and map it with the related CRM property.
Benefits of ChatSpot.ai
The benefits of ChatSpot.ai are better productivity, efficiency, accuracy, and timesaving. Whether you are in sales, a marketer, or in the customer support function, plenty of tasks take up a lot of time, and this time can be better spent strategically to achieve better business outcomes.
This chatbot AI aims to take care of the specific tasks that were earlier managed manually, wherein even minor inaccuracies can result in significant problems.
The other big benefit is generative AI technology, which makes it easier to maximise the potential of this tool; with its conversational approach to giving desired output, you don't have to go through a complex process to use this tool. The learning curve, if at all, is minimal. This means that even users not well-versed in HubSpot can leverage ChatSpot.ai to use HubSpot.
According to Statista, the adoption figures of generative AI in the US across Generation Z are 29%, Generation X are 28%, and Millennials is 27%. This means generative AI like ChatSpot.ai will see good adoption rates as well.
What are the disadvantages of ChatSpot.ai?
The uppermost question in users' minds with respect to any technology is how it will benefit them. The second is what are its disadvantages. There are no disadvantages to using ChatSpot.ai other than the fact that there is a danger of becoming utterly dependent on it. While this is not a bad thing entirely, new HubSpot users might not take the time to understand the CRM and its functionalities because they know the chatbot AI has their back.
Also, it is essential to understand that generative AI is a work in progress as a technology, and you shouldn't depend on it blindly. It works with available data sets, and there is a chance that the results you are looking for aren't comprehensive enough.
Conclusion
ChatSpot.ai aims to be your capable assistant that helps accelerate your custom output from HubSpot. Over time this piece of generative AI will improve, allowing users to perform even complex tasks without human intervention. While it does aim to simplify the use of HubSpot, to maximise the potential of this technology, you must have a working knowledge of HubSpot and its capabilities. This will help you make the right strategic calls when it comes to using both HubSpot and ChatSpot.ai.
About TransFunnel
Without a content strategy in place, do you think you can use AI tools effectively? It's not as easy as it sounds. With TransFunnel's adept content marketers, making a strategic strategy for your business/niche becomes easy.
Make AI tools worth using with the right content strategy. Contact us!