monday.com vs. Asana: Which is best for your team?
By 2030, the global project management tools size is expected to touch $17.75 billion. While these are figures from a 'Global Project Management Software Market Size, Share & Industry Trends Analysis Report by Deployment, By Component, By Technology, By Application, By End User, By Regional Outlook and Forecast, 2023 – 2030', study by Reportlinker.com, there are many other studies that point to a growing market size of project management tools. These statistics leave no room for doubt that companies are seeing tangible value while deploying project management tools and believe such tools increase process efficiencies, productivity, and drive business growth.
When it comes to project management tools, there is a problem of plenty, and you will need to choose a tool that adds the most value to your business. The ideal approach is to review the various available options, evaluate their capabilities, and pick the one that seamlessly addresses your needs.
Asana Vs. monday.com
While searching for the perfect management tool, you must have consistently encountered two project management tools: Asana and monday.com. Let's take a look at how they square off against each other.
Asana
Asana is a project management tool that helps businesses track their projects and ensures teams can communicate on these projects seamlessly, fostering improved collaboration. The core purpose of this tool is to help project teams follow every aspect of the project through its various steps and the necessary actions taken to fructify each step and make sure these steps have been performed within their deadlines. It was founded in 2008 and has 15 years of successful track record of addressing the project management needs of businesses worldwide.
monday.com
With this project management tool, your business can manage your project, processes, tools, and files in a centralised manner and break down team silos so that they can work collaboratively to complete business tasks. Monday.com aims to become a single source of truth for all your projects, tools, and tasks. It is an open platform that can be leveraged to create tools your teams can use to address every aspect of their work. It goes beyond the limitations of standard project management tools by offering a Work OS that helps your team complete projects on time and achieve pre-determined objectives. It was founded in 2012 and has made a name for itself as the project management tool of choice for more than 9000 companies worldwide.
Choosing the Right Tool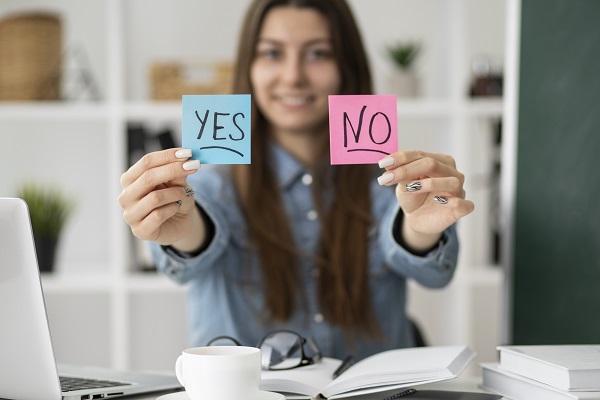 While there is no doubt that any of these project management tools will be the right pick for your business, you need to pick one, and therefore, you need to choose between the two. An Asana and monday.com comparison will enable you to weigh the pros and cons of both project management tools to finalise the one that fits your business needs and that you think is aligned with how you and your team approach your business process and the overall growth strategy.
Let's look at how these tools stack against one another based on specific essential parameters. The purpose is not to tell you which tool is better or why one is a good choice and the other isn't but to help you make a more informed decision based on your priorities.
User Interface
Users are not looking for a good-looking UI but one that helps them optimally use the tool. Both these tools score on that front, with the monday.com interface being visually appealing and intuitive, making it highly functional.
The Asana UI is intuitive and helps users quickly navigate the software. Both tools offer color-coded features that satisfy every user, irrespective of platform expertise, and track projects and their stage. Users can also leverage the drag-and-drop UI to take control of their tasks. However, there is an area where both differ, and that is versatility, with monday.com offering users the ability to drag and drop cards in Kanban boards, change pulse statuses by choosing from a drop-down menu, and much more.
Views
Let's take the 'view' from the perspective of Kanban boards and Gantt charts. The Asana Kanban board helps users manage and categorise tasks through a clutter-free, streamlined interface, using columns that can be easily customised. The drag-and-drop UI allows a user to quickly drop charges in assigned columns that offer clear visibility into the various stages of the workflow. Any additional information the user wants can be added by creating custom fields.
monday.com offers many customisation options that help create tailor-made Kanban boards that conform to the needs of specific workflows or processes. There is an option to choose from pre-built board templates, or experienced users can design their own boards. If you think from the perspective of better visualisation, then monday.com, with far more advanced filtering and sorting capabilities, delivers on variety of visualisation needs.
Now, let's look at the difference between monday.com and Asana views from the perspective of Gantt charts. The Asana Timeline is a simplified version of the Gantt chart, which drives the smooth scheduling of tasks and helps track their dependencies. This view updates automatically, triggered by schedule changes. If you want to place task information in relevant buckets, you can take the help of custom fields to do so.
monday.com offers comprehensive functionality that gives detailed visibility into tasks, their dependencies, and project timelines. Users can utilise various features like progress tracking, critical path, and milestone setting to manage complex projects. A point here must be made about the fact that the Gantt chart on monday.com addresses the needs of highly experienced project managers handling large and challenging projects. Another capability is the comprehensive customisation of the chart to make it easy to interpret.
Reporting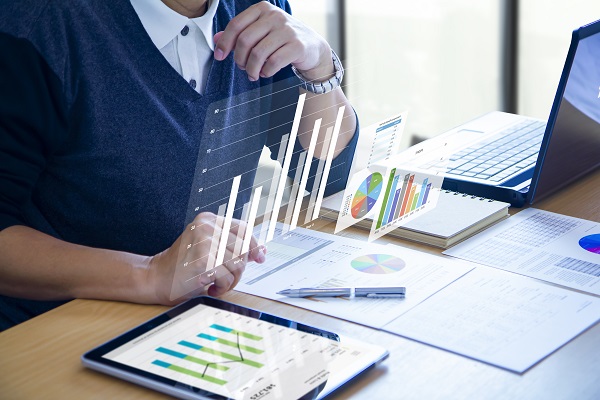 Asana offers 'Universal Reporting' that ensures all the data on Asana is available to the user in a manner that is easy to understand. Users across the organisation can get visibility into the critical metrics for them by combining charts in dashboard views. You can add charts to your dashboard, including teams, portfolios, projects, and charts that report based on time contributions and assignee to keep track of the time spent on each task.
With respect to monday.com, you benefit from both basic and advanced reporting. Basic reporting includes features such as formulae and filters to track project budgets, and chart view helps break down necessary information into easily consumable formats and helps you analyse the data for more informed decision-making.
The 'Search Everything' feature enables you to search for information across your boards to help users search for any project assigned to them, the status of different tasks, and much more. You can leverage features such as stacked charts, pivot tables, workload view, performance insights view, and more from the advanced reporting side. The idea is to help you stay on top of all your projects through granular and custom reporting to ensure every project is delivered on time and within budget.
Customisation
Asana helps you customise your workflows, and the custom fields functionality ensures users can add certain specifics important to the project team. These fields can be created for stage, priority, cost, or any other aspect to help your team achieve better results.
With monday.com, customisation is available in the form of custom boards, and you can add groups, columns, and views, as per your need. These boards are workspaces that help you plan and manage projects, processes, etc. Once you get started on your board, you can customise it as needed, meaning some boards might require more columns than others, and so on. You can add color to your status labels, rename items, and more.
Integrations
You need integrations to maximize the software's functionality and increase its value to your organisation. The idea is to use only those integrations that can seamlessly align with the existing project management tool and help you improve process efficiency and bring tangible benefits. Both tools offer numerous integrations, with Asana offering over 200 integrations with many popular tools your business might already be using, including Splunk, Adobe Create Cloud, Tableau, and more.
monday.com integrations include a variety of apps, including Zoom, DocuSign, and many more, cutting across categories such as marketing, collaboration, productivity, CRM, and others. If you compare the number of integrations, then Asana has more integrations than monday.com, but the latter offers you a good selection of apps, and you won't miss out on the functionality you need.
Dashboards
A dashboard gives you a ringside view of the various projects or activities and the progress of multiple tasks. In Asana, dashboards are tabs available at the project level that contain graphs and visualisations that help you track project progress. Users can go through the charts available in the dashboards to take stock; these charts populate automatically when you click on the project tab, but you can even customise charts and numeric roll-ups. The charts available on an Asana dashboard include column, donut, assignee, burnup, and line.
One of the most significant benefits you can experience on a monday.com dashboard is that you can build the reporting tools you need for your business by customizing no-code dashboards. You can also add extra features such as charts and timelines through available widgets to better understand the information at your disposal. Some of the top monday.com widgets include numbers, battery, workload, time tracking, and charts.
Mobile App
If you are comparing both through the prism of their mobile app, then yes, both have mobile apps available on Android and iOS. The mobile apps allow your team to manage projects on the go and deliver a wealth of features that ensure your team doesn't miss working on their desktops.
The Asana mobile app includes features such as 'My Tasks', 'Portfolios', 'Inbox', 'Search', 'Goals', 'Conversation', and more. The monday.com mobile app has features such as 'Board Customization', 'Dashboards', 'Board View', and more.
Free Versions
If you are unsure about both platforms and want to try them before signing up for a plan, why not try their free versions? The free versions will not shortchange you and will deliver a clear idea of the platform and its deliverables. The Asana Basic plan is free and includes features such as unlimited tasks, unlimited projects, unlimited messages, unlimited activity logs, unlimited file storage (100MB per file), Collaboration with up to 15 teammates, and much more.
The monday.com free version offers features such as up to 3 boards, unlimited docs, 200+ templates, 8 column types, up to 2 team members, and iOS and Android apps.
Pricing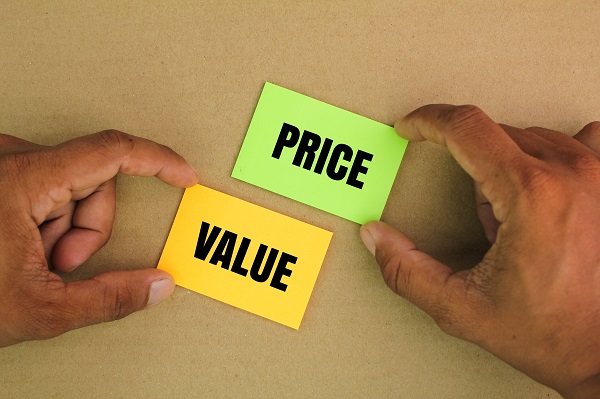 The Asana premium plan starts from US$10.99 per user per month, billed annually, and US$13.49 per month, billed monthly. This plan includes features such as Timeline, Workflow Builder, Unlimited Dashboards, Reporting across unlimited projects, Advanced search, Custom fields, Unlimited free guests, Forms, and more. The Asana Business plan is priced at US$24.99 per user per month, billed annually, and US$ 30.49 monthly. This plan includes all features in the premium plan and others such as Portfolios, Goals, Workload, Custom rules builder, Forms branching & customisation, Approvals, Proofing, and more. The price for Asana Enterprise is available on request.
The monday.com plan begins with the Basic plan, priced at US$8 per seat per month, billed annually, and includes all features available in the Free plan and also Unlimited free viewers, Unlimited items, 5 GB file storage, Prioritised customer support, and more; the Standard plan will set you back by US$10 per seat per month, and includes every feature available in Basic and Timeline & Gantt views, Calendar view, Guest access, Automations (250 actions per month), and more; the Pro plan is US$16 per seat/month and include all features in Standard and also Private boards and docs, Chart view, Time tracking, Formula column, Dependency column, Automations(25,000 actions per month), and more. The enterprise edition price is available on request.
(Note: The pricing figures are those on the website when writing this article.)
Automation
You can create custom workflows and automations without coding on Asana, scaling your process quickly and driving accuracy across these automated processes. Users can set up a workflow that automatically moves all tasks from one stage to another, based on specific triggers, to accelerate project management.
'Automations' is one of the key differentiating features of Monday.com that helps you create a custom workflow automation or choose from pre-built templates that gel with your workflows. With this feature, you can automate repetitive tasks and focus on strategic tasks that have a considerable role to play in the success or failure of your projects.
Task Management
Task management in Asana includes task creation, task goal setting, task assignment, and task monitoring. These tasks can be managed by looking at lists, boards, or timelines. 'My Task' gives you visibility into tasks that are on the verge of completion and users can click on a task to view the details related to the task and any document associated with this task.
While task management functionality remains relatively the same on monday.com, the nomenclature differs, wherein tasks are called 'pulses'. You create a pulse and assign it to the designated team.
You can generate dependencies, creating an order of tasks that will deliver the expected results. The task manager offers information on the pulses, including progress and completion rate. The action boards tell you about the task status.
Workflow Management
Different teams want to manage a task differently, impacting their workflow preferences. In Asana, project views, charts, and Kanban boards help you set your preferred workflow, and if needed, you can even break down a specific project into tasks, subtasks, and sub-sub-tasks for better management.
Workflow management on monday.com takes place through Gantt charts, Kanban boards, and the usual project views. The higher the plan, the greater the number of features to manage workflow preferences.
Portfolio Management
Both Asana and monday.com offer portfolio management, which essentially means the ability to manage all projects from one location. With Asana, you can get a bird's eye view of different projects by zooming out of the daily tasks and reviewing the project status.
monday.com offers a 'Groups' feature that helps you manage all projects through a single space. You can create a single group, e.g., 'HR', to monitor all ongoing HR-related projects.
Time Tracking
With Asana, you get an embedded timer in the software that helps you track the time taken to complete each task, and the insights gained from time tracking can also help you set ideal timelines for future projects and associated tasks.
monday.com helps you manage time by setting due dates next to all tasks to calculate how much time was spent on all tasks, and granular reporting ensures you can monitor the time spent on each project, which helps you evaluate team efficacy and also assign the right timelines to external and internal projects.
Customer Support
Both Asana and monday.com offer 24/7/365 product support, but the level of support and the response velocity differ by the plan you pick. However, both have built a solid reputation for customer support reliability and this is one of the reasons they are such popular project management software.
TransFunnel's Project Management Solution
TransFunnel can help you deploy an end-to-end project management solution of your choice, partnering with you from product selection to deployment, training, and support. You can leverage our project management solution expertise to thoroughly understand the difference between monday.com and Asana and make the right choice. Once you take your pick, we will efficiently manage the next steps integral to effectively configure this tool.
More importantly, we are experts in Asana to monday.com integration, wherein we will help you transfer all your Asana projects to monday.com through an automated process that guarantees accuracy and speed. We ensure your teams align with their projects immediately and continue where they left off.
Conclusion
We are monday.com partners but don't for a moment think that we are trying to pitch this software over Asana. We want you to make an informed decision in your choice of project management tool so that you are satisfied with it and can experience the expected ROI. Both tools are great, and TransFunnel is ready to help you deploy them and harness their benefits. With our expertise and experience in assisting diverse businesses irrespective of size, scale, or scope, leverage the benefits of these project management tools, we should be your first port of call for project management solutions.