Achieve faster business growth with personalised marketing
From Amazon, Spotify to Netflix, we're surrounded by brands that practice personalised marketing for their users. Now, customers all over the globe are expecting the same level of personalisation from companies of all sizes. Ninety per cent (90%) of the US consumers find marketing personalisation very appealing, as stated by Statista.
Defining personalised marketing
Popularly known as one-to-one marketing, personalised marketing taps into vast data to deliver brand messages to a specific contact with sophisticated analytics that deliver more precise and meaningful communications to the users.
According to Forrester, content marketing motivates the customers to stay loyal and develop a liking for your brand's authenticity and transparency. Gathering high-value insights are the key ingredients of personalised marketing.
How does personalised marketing boost business growth?
# Your brand stands out
According to HubSpot, more than 20% of the marketers believe that personalisation improves email engagement and that helps your brand stand out. To stand out in your niche, it's important to differentiate your brand from your competitors.
Personalisation helps you get that buzz around your brand. More customers will prefer you over the rest because you know them and the solutions to their problems. Once you've conveyed to your customers that you empathise with them, people will come looking for solutions to you.
Moreover, the personalisation strategy will invite more people to check out your brand.
# Your brand gets positive customer feedback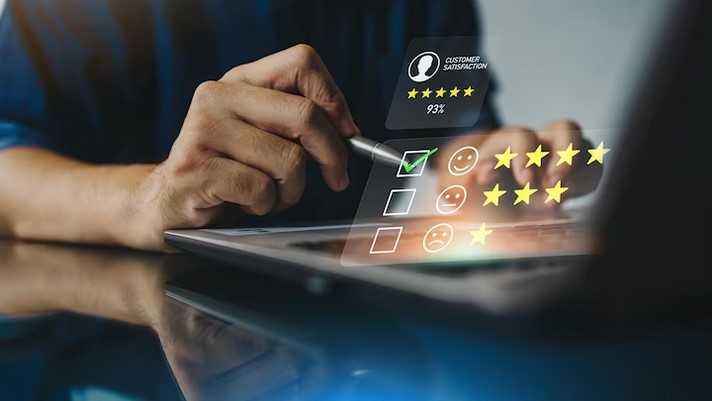 Positive feedback has a heavy influence on a customer's decision. Never underestimate the power of customer feedback.
According to SurveyMonkey, 82% of the customers trust the voice of customers (feedback) more than the messages that come from the brand. That's why, in accordance with Yieldify, an all-in-one personalisation platform, 74% of the ecommerce companies have website personalisation programs.
Brands are trying their best to inculcate the habit of feedback in customers with their personalisation programs that follows feedback as a ritual.
# Your brand retains customers
According to Mckinsey, 75% of consumers try new shopping behaviour every now and then. They seek valuable experiences from the brands they wish to engage with. It might be easy to lure the customers but it's definitely not a cakewalk to retain them.
The most common problem that businesses face is retaining the customers after conversion. If brands forget to nurture customer relationships, they lose customers after a point. That's how brands prefer personalisation to nurture long-lasting relationships and retain their customers.
# Your brand generates revenue
As reported by Mckinsey, companies that get personalisation right generate 40% more revenue.
Mckinsey's Next in Personalisation Report collectively estimated that US companies generated $1 trillion in value if they heightened up efforts towards personalisation.
Adobe states that 89% of the marketers see a positive ROI on adding personalisation to their campaigns.
Not only this, but 1/3rd of the marketers have spent more than 50% on personalisation as a part of their marketing budget.
Do you really need any marketing personalisation software?
Marketing personalisation is a foolproof practice of tailoring marketing content for every user so that you can deliver relevant messages to them. It could vary from personalising Facebook ads, email marketing campaigns and more.
To make the personalisation strategy work, you need marketing personalisation software. Yes, you need automated personalisation that adapts easily to the customer experience at a personal level. According to Salesforce, 66% of customers expect brands to understand their unique needs and expectations.
Top 3 personalisation tools for marketers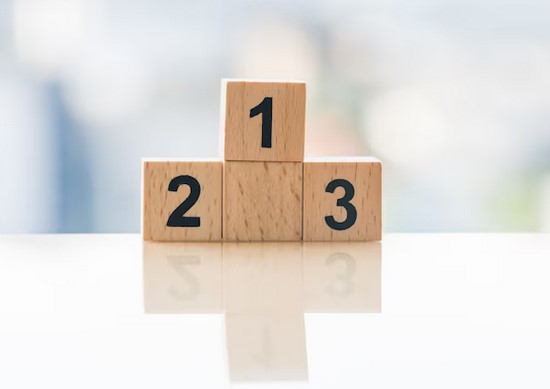 Are marketing personalisation tools worth the hype? Let's explore the best marketing personalisation tools for delivering personalised experiences to your client!
1. Google optimise
Google optimise offers a diverse range of personalisation and conversion optimisation tools, including A/B testing, dynamic content and website testing. It has two versions, the free and paid ones.
Both these versions are part of the Google Marketing Platform.
The free version is known as Google optimise while the enterprise version is known as Google optimise 360. Besides being available in 37 languages currently, you can also enjoy the benefits of goodies if you understand what it does and how it works.
2. HubSpot
HubSpot is a popular content management system that allows marketers to customise website content based on visitor behaviour and characteristics. It has pop-up forms to create personalised lead capture forms to trigger visitors' behaviour. HubSpot also has personalisation tokens where you can customise the content in your email marketing messaging.
Not only this, but it also has the feature of smart content that showcases different website experiences and CTAs for the audiences based on features like referral sources, lifecycle stage, device type and so on.
3. Personyze
Personyze personalisation engine blends artificial intelligence via powerful targeting to provide each visitor a tailored experience to keep them engaged. It's a personalisation tool that leverages innovative technology like machine learning and behavioural targeting with dynamic cross-channel customer experiences that convert and engage.
You can use this tool to generate customised recommendations for each visitor's specific interests along with A/B testing and creating several versions of landing pages for different types of audience.
Conclusion
Personalised marketing depends on the type of business you have. The good news is that more and more B2B software platforms and marketing automation companies are beginning to incorporate personalisation in their functionalities.
About TransFunnel
TransFunnel, a HubSpot Elite Solutions Partner, can help you provide a personalised experience to your customers with a strategic and agile approach. We have a team of experts that can tell your story the way your users want to hear it by providing customer-centric inbound and content strategies to ensure customer retention.
Fuel customers' need to retain them with the right inbound strategy