Look around, it's real! Virtual reality(VR) is slowly but steadily steeping into our lives. Gaming, films, retail, even the UK and Indian military and robotics, and many more sectors have ventured into this technology. It's an open secret even into digital marketing. VR is still in its early days, only the innovators and early adopters are not behind in using it for now. But, with people adopting technologies at a lightning fast speed, it will be just a matter of time that VR will take over.
What is Virtual Reality?
It looks real, feels real but it's not real!
VR is an experience that is created using computer software. A head-mounted display is used to experience this where one is transferred into a virtual world cut-off from the real world. The audience is way more active here than any other known medium, thus making it twice as effective.

According to BusinessWire report, VR market is predicted be worth 34 billion by 2023 growing at a CAGR of 33.95%.


Image Source

Integrating Digital Marketing With VR
As a marketer, you are trying to reach your target audience in places where they are already present. A campaign with VR will easily grab the attention of the audience and here is your chance. Ad blockers have emerged as huge threats to digital marketing efforts and by using VR, you will be heard. If you are fixated on the cost, VR headsets are not all that expensive. Google has the cardboard headset and it's very easy on the pocket. With this cost-effectiveness, you can reach more audience than you did before. The cost of producing a VR video is slightly on the higher side, but technological development will bring the cost down. With more marketers willing to experiment with latest technologies, VR will certainly take over the market. And we suggest, it's better that you are prepared beforehand, or else your competitors will have an upper hand in the market when it does. As of now, Walmart, Apple, General Motors, Cardinal Health, Boeing are part of the Fortune 500 companies that have invested in VR.

The best way to understand how VR works for marketing, let's look at some of the Marketing campaigns that have managed to create an impact with the help of virtual reality.


1. TOMS Shoes Virtual Giving Trip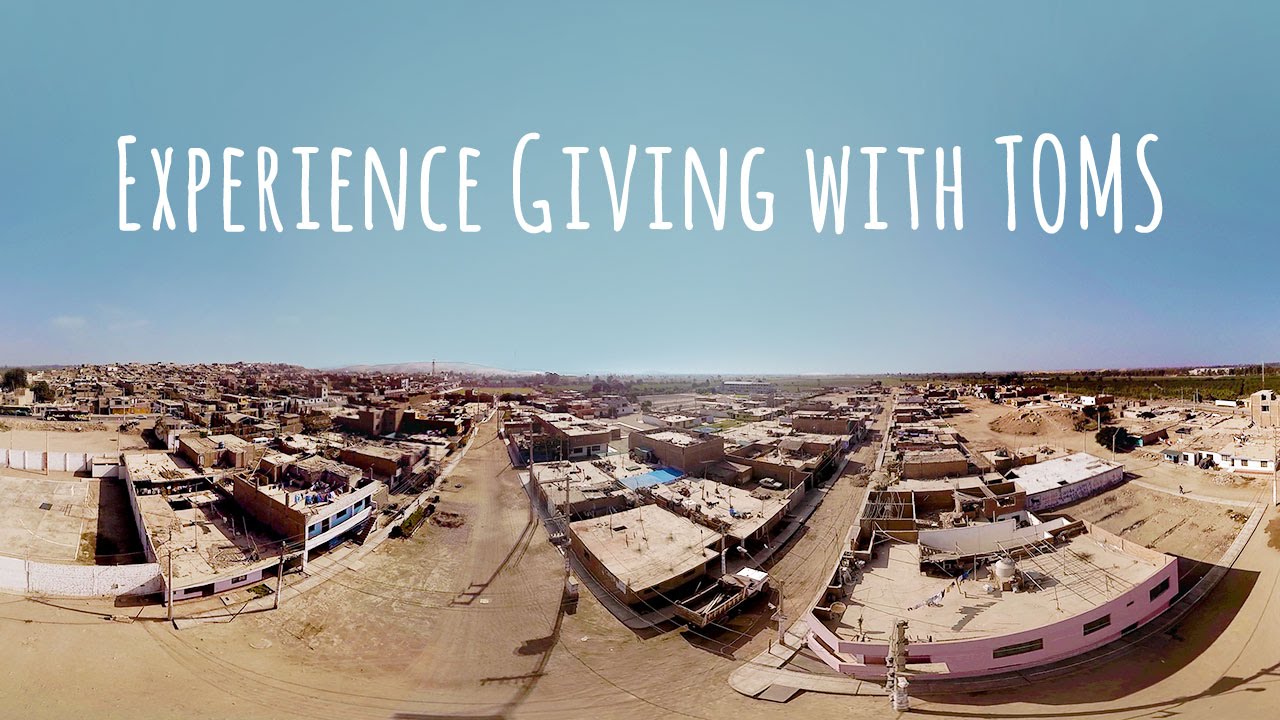 Image Source
TOMS shoes are known for their continuously successful marketing campaigns and philanthropic vision. Every shoe they sell, they donate a new pair to a child in need. With VR, they came up with a campaign that expanded on this idea. The customers were taken on a virtual tour to Peru where they could experience the joy of giving away shoes to children. This created a sense of joy and fulfilment in the customers. Even though every Tomos customer was aware that their purchase resulted in helping a child, the VR experience came very close to donating firsthand.
2. Volvo Test Drive

Image Source
Test drive the Volvo at the comfort of your house, download an app and experience driving the XC90 SUV in beautiful locations. Doesn't it sound amazing? Using VR, Volvo wanted to brand itself as an adventure car and a new version of the app was created called "Weekend Escape" that gave them a 360-degree landscape view and new adventures. A perfect example of branding. They got 178 million impressions in two weeks, 51,000 inquiries for more information, and 28,000 people downloaded the app. Now, that's something better than even reality, right?
3. Thomas Cook- Try Before You Fly
Image Source
With the motto of offering a virtual trip before stepping into the real trip, Thomas Cook offered their customers a five-minute virtual tour to certain destinations, which resulted in a 190% increase in bookings. Not only did this open ways to market tourism but also opened a new vertical - Virtual Tourism. It will help people travel the world without stepping out of their house and more people will be able to check destinations off their virtual bucket list!
4. The New York Times: Virtual Storytelling
Image Source
Storytelling has always been a powerful tool and merging it with VR has added an extra edge to it. The New York Times launched an app "NYT VR" and distributed 1 million Google cardboard headsets. Their first film, The Displaced was accepted positively by the audience. NYT managed to engage younger audiences through this campaign and has created many such films which have been receiving positive response ever since.
5. Cancer Research UK
Image Source
To thank the people who have donated to the charity in their will, Cancer Research UK created a virtual garden with 100,000 flowers each with the name of a donor. The family members of the donor were sent a picture of the flower with the name of their loved one. This encouraged more people to donate to a noble cause and also created memories for many families.
Quick Refresher
VR is certainly the next big thing to look out for. Using the new technology that is available is a great idea but ensure that you are using it appropriately. It might or might not be for your business but keeping an eye on the development might just come in handy. If you're futuristic then, VR is a space you want to explore and have an upper hand before your competitors do.
Digital marketing is not always enough. Know what your strategy is lacking