8 SEO Hacks To Improve Your Website Ranking In Google Search Result
SEO is all about designing your website and webpages with consideration as to what search engines, say Google, deem important and providing useful content to end users accordingly. A large volume of internet users are searching for relevant websites that Google returns for a particular keyword or key phrase in question. So, if you have to make your website highly popular that attracts a large volume of potential customers, then it is important that you follow certain established SEO techniques.
Let's discuss how to improve your website ranking in Google search results with with best 8 SEO Hacks:
1. Optimise For Local Search
2. Improve Your Website's User Experience
3. Unique Content Optimisation For SEO
4. Improve Page Speed To Increase Conversion Rates
5. Fix Broken Links To Get More Visitors
6. Optimise Google Voice Searches
7. Ranking #0 "Position Zero
8. Use Longtail Keywords To Boost Traffic
1. Optimise For Local Search
Search engine optimization has become a crucial part of marketing campaigns for businesses on a global scale. There are plenty of companies that have found themselves being penalised for not adopting the latest search engine optimization algorithm. Because of this, they need to part some of their promotion efforts on meeting the requirements of the algorithm first. So, if you are in the same soup and unless you've got a considerable amount of time on your hands, it is sensible to outsource a good SEO agency that can work with you, concentrate on your business's local efforts, and assist you in attaining the outcomes you are seeking. While beginning your Google journey, ensure that you provide as much information about your company as possible which can help your prospective clients with everything they need to ascertain whether you are the business for them to move ahead with or not.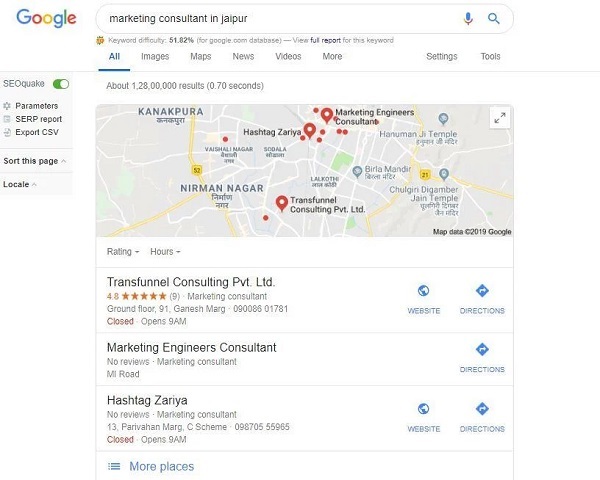 Setting up a Google page to tackle your own regional search engine optimization and not completing the verification process is only likely to leave you not attaining the results you want to achieve. Verify your phone, address, and website details to make sure Google picks you in the right area with every local search. Putting customer reviews on your page and regularly interacting with clients will also help increase your brand visibility.
Learn - Top 24 Blog SEO Optimization Tips
2. Improve Your Website's User Experience
To get to the top rankings, you need to focus on the top four-factors - website users, time spent on site, page views per session, and bounce rate. To improve these 4 factors, you need to do the following:
Use white space judiciously in a way that it makes your content more readable
Improve website page speed
Use attractive CTAs
Use bullet points to highlight key features of your products
Use effective and creative images
Impressive headlines or H1 tag
Desktop and mobile responsiveness
3. Unique Content Optimisation For SEO
The purpose of content marketing is to increase traffic and improve Google search rank. If you are writing high-quality content with 100% uniqueness, if the readers are staying on your website for at least 30 seconds to a minute, and if they are visiting your subpages, then the possibility of a better page ranking and website visibility is high for you. Make sure you are using all the right keywords while writing the content and that it's written keeping in mind the target audience. Focus on quality than quantity and only produce high-quality, original, and all forms of content.
4. Improve Page Speed To Increase Conversion Rates
According to our analysis at Transfunnel, faster web pages increase conversion rates and user engagement. So, if your website is low, then it's possible that your website ranking will go down as more people will bounce faster. Page speed plays a crucial factor when it comes to ranking your website higher on any search engine results. As technology improves, patience levels and attention span decreases drastically. Today, people expect to find information within seconds and to attract maximum visitors, the page speed needs to be at least 90+.
5. Fix Broken Links To Get More Visitors
Having quality links on your website is one of the best ways to boost traffic and establish the authority of your site, but if your links aren't working, it can derail all of your hard work. Broken links on your website can be harmful in two ways:
1. They can create bad user experiences
2. They can harm your organic SEO rankings
If your website is showing errors like 404 or others, then it can be harmful to your site. To resolve this problem as fast as possible, use Google Analytics and Search Console (Google webmaster tool) to analyse where you are going wrong and take appropriate action on that error page.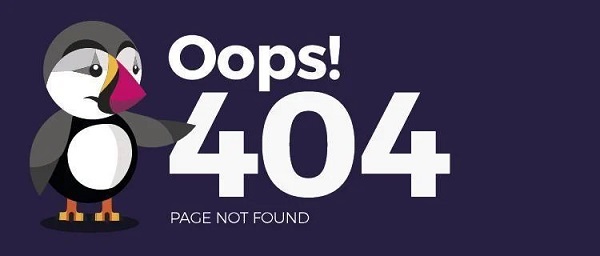 6. Optimise Google Voice Searches
Over the years, voice-activated technology has become much more accurate and human like. Every person wants instant results when they're searching for something online. While typing a query into a search bar is quick, simply speaking into your device and getting the same results is even quicker. On an average, you can type around 40 words per minute and speak around 150 words per minute. Consumers are already using it to find what they are looking for and according to ComScore, 50% of searches will be performed this way by 2020. Now, in this regard, your mobile page load time matters. The average spoken search results page loads almost twice as fast as a web page, so you'll have to keep up if you want to get noticed via voice search. Google also includes page speed as a ranking factor, so faster is always better.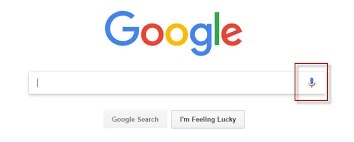 7. Ranking #0 "Position Zero"
Whenever a user asks any question in Google search engine, it most of the times shows useful content from a relative website and displays it in a special featured snippet or answer box above the #1 search result. This is a great way to increase traffic, boost credibility, and increase the visibility of your brand. If you can deliver the descriptive answer that is sensible or user readable, then you can easily achieve the #1 status. As it becomes more and more common, Google uses the featured snippet or "position zero" result for its "one true answer" response to voice searches.
8. Use Longtail Keywords To Boost Traffic
If you want high traffic on your website, then use long-tail keywords, which describe the answer of the user question. These keywords are longer and more specific phrases that visitors are more likely to use when they are closer to a point-of-purchase or when they are using voice search. For example, if you are looking for 'milk', the search engine will show you many results but if you type 'Amul Taza milk near me', you are highly likely to find the most narrowed down results. That's what long-tail keywords accomplish - finding results to your specific queries.
Quick Refresher
With more advanced Google algorithms and other updates, it's important to keep your SEO in check. Whether you have an established site or are going to make one, keep these SEO tactics handy to gain maximum results. Right from quality content and images, long-tail keywords to voice search and strong backlinks, Google is getting smarter and so should your SEO techniques. This is the best path to follow for improving the ranking of your website by Google Search Engines.
Don't have the bandwidth or looking to outsource all your SEO needs?
Get SEO Training Today For Improving Website Ranking In Google Search Results.