Flourishing your business with organic SEO traffic
SEO strategies aid in boosting relevant traffic to your website by utilising high-quality, keyword-focused content optimisation.
One must have undoubtedly heard the term "SEO" a ton of times, right?
Search engine optimisation or SEO as we all usually callout, is a digital marketing technique that aims to get your website to the top of search engine results pages (SERPs). Although SEO is technically applicable to all search engines, due to Google's dominant position in the market, the phrase "getting to the top of Google" is frequently used instead.
THE IMPORTANCE OF SEO IN 2023
SEO will still be a key part of any internet marketing plan in 2023. Businesses will need to apply SEO best practices to ensure their site ranks highly in the SERPs, where millions of websites are vying for the top spot. Additionally, search engines' algorithms will continue to develop and get better, which will change how companies approach SEO.
Search engines will prioritise user experience in the upcoming years, therefore websites that deliver a good user experience will rank higher on the SERP. This will take into account elements like website performance, smartphone compatibility, and navigational simplicity. In order to rank higher on the SERP, businesses must prioritise optimising their website for these parameters.
SEO is crucial since it helps facilitate the following:
Boost the presence of your website in search engine results pages (SERPs)
Boost the amount of natural traffic to your website
Enhance the user experience (UX) of your website
Increase brand recognition and authority
Create sales and leads
What does the future hold for this practice and where does one see their business work around for better brand visibility, let's find out...

The development of search engine algorithms, changes in user behaviour, and technological improvements will all have a significant impact on SEO in the future. The practice of SEO will continue to evolve in a dynamic environment that is characterised by changing user behaviour, advancing technology, and search engine algorithms that are constantly being improved to deliver the most pertinent results. Businesses need to adopt a holistic strategy to SEO that goes beyond conventional keyword optimisation as the digital world develops. In the upcoming years, artificial intelligence (AI) and machine learning will significantly influence SEO tactics, allowing businesses to take advantage of data-driven insights and individualised user experiences.
As more and more people rely on voice assistants and smartphones for information, voice search and mobile optimisation will be even more important than only the website optimisation. Semantic search will become more prevalent as search engines improve their ability to comprehend user context and purpose. This will free up businesses to concentrate on providing relevant content optimisation that meets users' individual needs.
Pro tip! the future holds both exciting opportunities and unique challenges for brands seeking to enhance their visibility, but one must plan right in a very business competitive world to keep your best foot forward using the SEO strategies available today. Businesses must continue to be flexible, data-driven, and user-focused in order to improve brand awareness. They must also create excellent experiences and content optimised content that connect with their audience.
Types of SEO we know that we work on to better a brand visibility
Understanding the types of SEO out there can help you choose the right services to get your website in the spotlight.
The one's that are most preferred by businesses in this modern era are:
Let's sink into the details of the techniques listed above.
This technique optimises on-page elements to enhance a website's search engine rankings and user experience by meticulously analysing and improving website content (website content optimisation), meta tags, headings, and URLs to align with targeted keywords and user intent. By performing in-depth keyword research, they are able to find pertinent and popular search phrases, which enables them to produce interesting, valuable content that appeals to both the audience and search engines. In addition to image optimisation, on-page SEO initiatives also focus on site navigation enhancements and mobile adaptability, resulting in a smooth user and search engine crawler experience.
Here it involves building a strong online presence and authority for the clients by increasing the clients' domain authority and reputation in the eyes of search engines by strategically acquiring high-quality backlinks from reliable websites.
To increase brand visibility, boost traffic, and foster social signals actively engaging activities like social media marketing, content distribution, and influencer collaborations are followed thus gaining significant exposure and recognition by cultivating relationships.
This technique involves conducting website audits to find and fix technological problems that prevent search engine crawlers from indexing and understanding the site.
The go-to solution - the speed of the website must get optimised. SSL certificates must also be implemented for secure connections, broken links must be fixed, and XML sitemaps must be created for improved crawlability to make sure that search engines may display rich snippets by conforming to structured data markup standards, increasing the likelihood of clicks and generating targeted traffic.
Confused what crawling means, let's give you a gist of the agenda.
Crawling is when search engine bots or spiders visit websites and web pages to gather data and index them in their various search engine databases. Common names for this procedure include "web crawling" and "spidering."
The next agenda is about the different types of searches businesses conduct to help tailor your SEO strategy accordingly.
TYPES OF SEARCHES
Navigational searches: When consumers are seeking a certain website or page, they do navigational searches. They utilise search engines to find the quickest path to what they want because they already know what it is. Brand names, website names, or particular services or products connected to a certain website are frequently used in navigational searches.
Informational searches: Users conduct informational searches when businesses want to gain more knowledge about a specific subject. Answering frequently asked questions in the material can draw in readers looking for knowledge. Users are more interested in valuable insights to pique their interest or advance their knowledge than they are in making a purchase or doing any other specified action.
Transactional searches: Users do transactional searches on search engines when they are prepared to make a purchase or carry out a certain action. Using transactional keyword optimisation to draw in new clients and focusing on turning potential customers into paying customers is a key component of transactional search optimisation can be accomplished by making engaging calls to action, optimising product pages.
Moving on from what we all grasped until here, a big question to all content creators. Do you know what types of SEO are present out there?? SEO is broadly classified under these types based on their ethical approach and adherence to search engine guidelines:
Black Hat SEO: It is the term used to describe unethical SEO techniques that go against search engine policies. It involves link schemes, cloaking, and keyword stuffing. Black Hat techniques can lead to penalties and should be avoided as a choice.
White Hat SEO: White Hat SEO describes moral SEO techniques that adhere to search engine standards. It entails producing top-notch content, optimising on-page components, and constructing top-notch hyperlinks.
Grey Hat SEO: Grey Hat SEO describes SEO techniques that are neither clearly defined as Black Hat nor clearly characterised as White Hat. It involves actions like leveraging private blog networks (PBNs) and purchasing expired domains.
WAYS TO DRIVE ORGANIC TRAFFIC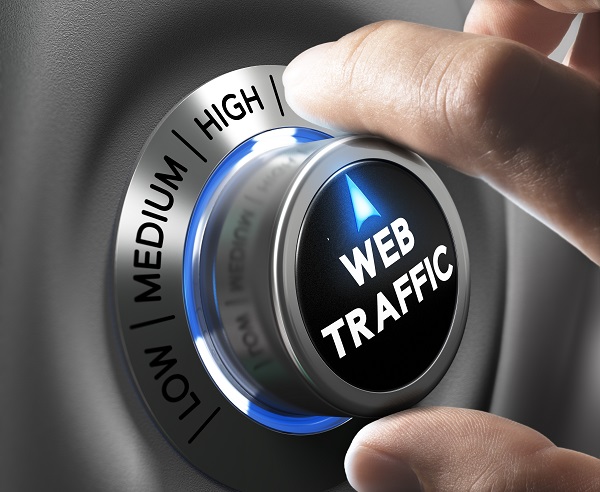 Have you had trouble getting people to visit your website? Perhaps you've tried increasing your social media presence and writing more blog entries, but nothing seems to be working out. Getting website visitors has never been simple, let alone increasing your website's organic traffic. Here are some agendas you must pay attention to:
a) Website's core web vitals
An important factor for SEO success is ensuring your website meets Google's Core Web Vitals standards. These metrics make use of your website's primary web metrics and assess the user experience, including Largest Contentful Paint (LCP), First Input Delay (FID), and Cumulative Layout Shift (CLS). By optimising these elements, user experiences and search engine rankings can be enhanced by a long way.
b) Optimise for Google passing ranking
Google now has a new tool that allows it to rank specific text fragments rather than the complete page.
What it does is it optimises specific text passages for particular keywords, which makes sure that your website remains relevant and accessible to your target audience while also raising its Google rating.
c) Featured snippets
Seen those short snippets of text appearing on top of the Google search results? They answer frequently asked queries by users, making your material easy for search engines to scan, and optimising it for long-tail keywords and answering specific user-queries.
d) EAT principle
Expertise, Authoritativeness, and Trustworthiness (EAT) are the three components of the EAT principle. These three elements are taken into account by Google when ranking websites. You can raise your website's organic traffic and Google rating by adhering to the EAT principle.
e) Topic clusters instead of keywords
Keyword stuffing (to be discussed in the section ahead) is no longer effective in today's times. Instead, opt to create topic clusters that revolve around a central pillar page and related subtopics.
f) Visual content
Visual content in the form of images, infographics, and videos enhances user engagement and improves the overall user experience. This is a great way to break up text and make your website more content optimised. It makes users get attracted, leading to more organic traffic from different sources.
g) Repurpose old content regularly
Let your efforts be repurposed to engage more. Update and rehash old blog posts, articles, and guides to keep them relevant and valuable to your audience focusing on attracting renewed organic traffic.
h) UX
For SEO activities to be successful, the user experience (UX) must be satisfying. Make sure your website is user-friendly on these agendas of mobile devices -- quick load, and responsiveness.
SEO KEYWORD RESEARCH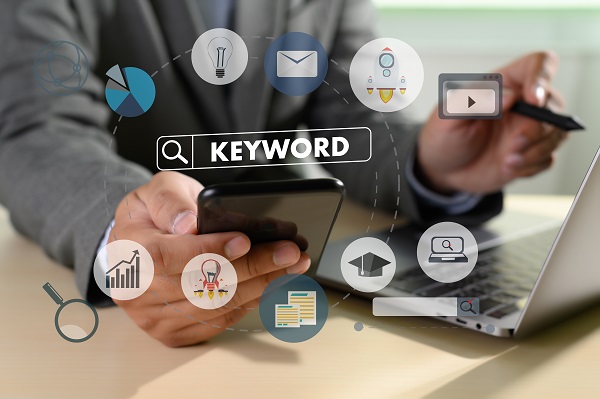 Any SEO expert will tell you that conducting keyword research without a tool is a gruelling chore, and it's virtually hard to create a comprehensive list of terms with monthly search volumes.
a) Google Trends
It makes sense that the search engine with the largest market share would offer a tool to assist you in finding relevant keywords. It is a free service that can be used by anybody with a Google Ads account, but it is primarily designed for digital marketers who advertise on Google.
b) Google keyword planner
A very crucial tool for anyone managing Google Ads campaigns, Google Keyword Planner is also useful for finding SEO keywords. It offers information on potential keywords, search volume information, and keyword competitiveness levels as part of Google Ads. Marketers may look up appropriate keywords for their industry, judge how many people are searching for them, and even acquire historical keyword data.
c) keywordtool.io
The quantity of keyword ideas offered by KeywordTool.io is the most valuable feature of this platform. You can filter the results on KeywordTool.io in accordance with your demands. The region, language, platform, and even type can all be specified.
WHAT DO SEARCH ENGINES LOOK FOR?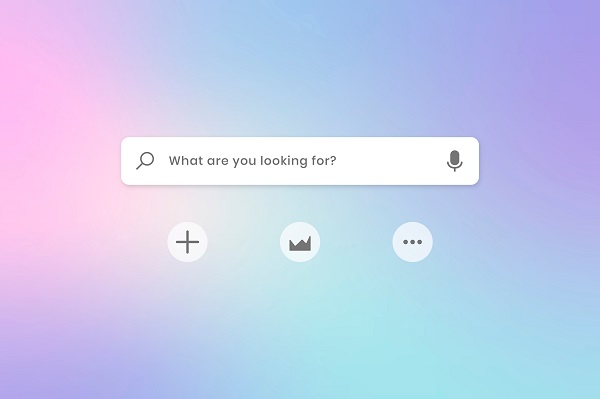 The importance of web pages that load quickly and provide a good user-friendly experience is the key to good search engine optimisation.
1. Relevant results showcasing quality content
Search engines aim to deliver the most relevant content to users based on their search queries instantly. Thus, high-quality, valuable, and informative content is a top priority for search engines.
Remember, websites with well-strategised content optimisation aligning user intent rank higher in search results with well-written, original, and engaging content to ultimately perform better in SEO.
2. Internal links with good website speed
Search engines examine internal linking architectures to comprehend the relationships and content optimisation hierarchy on a website. Enhancing the user experience is the key target and faster-loading websites is the answer.
Properly linked pages aid any search engine indexing and crawling the site efficiently with
website loading time quicker is the main solution to rank higher in search results.
3. UX
When ranking a website, search engines also take the UX into account. This implies that they search for user-friendly, straightforward websites.
4. Mobile compatibility
Each year more and more people use mobile devices to conduct web searches thus indicating search engines give mobile-friendly websites more importance.
5. Title tags and meta description
Two crucial parts of code are utilised to inform search engines about the pages on a website: title tags and meta descriptions. Title tags and meta descriptions help search engines understand the content of a website and decide how to rank it in SERPs.
Keyword Stuffing Kills SEO!
Always make a choice of quality over quantity, because from spam to success keyword stuffing can be your key. Excessively and unnaturally inserting keywords all across into content with the sole intention of manipulating search engine rankings thinking it would boost your SEO is a wrong perception.
Pro tip! Advanced search engines today prioritise user experience and relevance when content flows naturally, providing valuable information, and meeting user intent to rank better.
This may lead to a search engine optimisation downgrade instead, leading to losing the opportunity to enhance the credibility and authority of your website in the eyes of both users and search engines.
BACKLINKS
The true path to SEO dominance! Treat this as your ticket to higher rankings for your content.
Be it a digital marketer, a business owner, a content creator, a website developer, or a designer… inbound links or external links, is the fundamental aspect of SEO that plays a significant role in boosting organic traffic of a website.
Be it outbound links linking to your website or inbound links, search engines view backlinks as votes of confidence, indicating that your content is valuable and trustworthy
Pro tip! High-quality backlinks from reputable and relevant sources aid in improving a platform's authority and search engine rankings. How is it possible? Focusing on earning natural and relevant backlinks rather than resorting to manipulative practices. Incorporating a strategic backlinking approach into your SEO efforts can substantially enhance your website's visibility, driving targeted traffic and supporting your overall best organic traffic growth.
LOCAL SEO
Local SEO (local Search engine optimisation) - what is this? Is this your gateway to neighbourhood prosperity?
YES, it is the methodology that drives neighbourhood traffic that harnesses the potential way to reign supreme in your locale.
Defining the optimisation strategy of this agenda…
Local SEO is a specialised strategy that focuses on optimising your online presence to attract geographically targeted audiences. Usually done using leveraging location-specific keywords, Google My Business (GMB) optimisation, local citations, and customer reviews, a business can enhance visibility in its local search results.
Drive more foot traffic, phone calls, and website visits from potential customers right in your neighbourhood using local SEO.
TIPS TO BOOST SEO WITH KEY ELEMENTS
Elevate the right search results for your Search engine optimisation game to dominate the search. Let's deep dive to understand what are the key elements that are there in this section one must concentrate on to drive more results:
Header Tags: Effective use of header tags - H1, H2, H3, etc. helps improve SEO. These tags organise your information and improve both human and search engine readability. To indicate the content's topic and increase your chances of appearing higher in search results, always use pertinent keywords in your headers.
Outbound Links: Search engines will give your website more credibility if you include high-quality outbound links to reliable websites. Linking to reliable sites tells search engines that your content is useful and well-researched, which helps your SEO.
Videos: SEO is placing more and more value on interesting video content which includes videos on your website that can increase user interaction and engagement time. Search engines take this into account when determining the authority and relevancy of your website.
Website: SEO heavily depends on the functionality and structure of your website. Make sure your website is user-friendly, loads quickly, and is optimised for mobile devices. A website that has been optimised is more likely to rank highly and draw in more organic visitors.
CONCLUDING THOUGHTS BEFORE WE WIND UP
If boosting your online presence is your solution to brand visibility, then you must strategise to dominate with SEO and SEO practices. SEO is your supercharger to online visibility.
It's critical to keep in mind that SEO is a patient and persistent long-term strategy. However, the advantages of organic traffic, such as expanding your audience, establishing a reputation, and increasing conversion rates, make it an investment that is valuable for your company.
If you're prepared to increase the organic traffic to your website, get in touch with TransFunnel right away for professional advice and custom SEO methods. Allow us to enhance your enterprise the business-centric way we have been doing it successfully all these years.