Facebook Marketing Strategy You Should Follow In 2023
While Facebook still remains the biggest social network in the world in terms of monthly active users, the fact of the matter is – Facebook is no longer the kingpin it once was a few years ago.
But the right Facebook marketing strategy in place can increase the number of current users. The figures are steadily declining for Facebook. Social media is evolving and so are its users. People are now more open to exploring new social networks and have embraced the ones like Share Chat, TikTok and Instagram, which have proven to be more engaging than Facebook.
A Statista report reveals that approximately 40% of the world population uses Facebook. This is a strong enough reason for businesses to not overlook the platform and its ability to help businesses reach a newer audience. Want to know how to create a Facebook marketing strategy that can help you grow your customer base? Let's deep dive into the process!
How To Create A Facebook Marketing Strategy For Your Business Facebook Page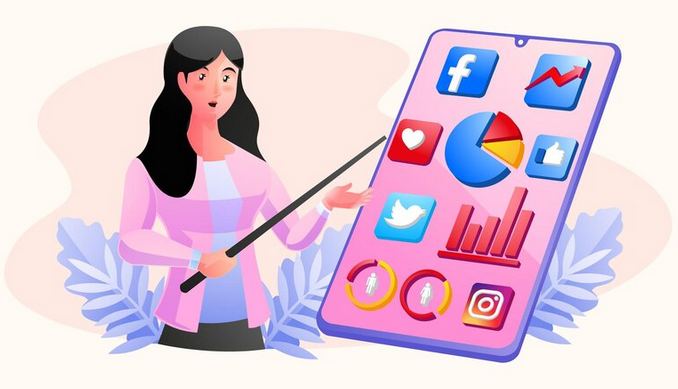 1. Customise Your Business Page
Modify your business page to enhance user experience by streamlining tabs, rearranging hierarchy, including or deleting key tabs, setting up a call-to-action relevant to your business.
2. Pin Your Posts
Pinned post is the first post that appears on your page. Use it as an opportunity to gain the attention of a first-time visitor. It acts as the first impression of your brand. A highly engaging and compelling pinned post can enhance the user's desire to want to know your business more.
Learn how to design the right inbound marketing strategy
3. Optimise Your Business Page
Treat your Facebook business page as a microsite and implement all the optimisation techniques you would to a microsite, that includes SEO too. Optimise your page name, include relevant keywords to the About section and Additional Information section.
4. Explore Facebook Live
The primary benefit of using Facebook live is you get an opportunity to engage with your audience in real-time at zero setup and operational cost. It is a fantastic tool to increase awareness of your business or personal brand. Apart from the fact that your followers will get notified when you go live, you can also count on better ranking on the news feed.
5. Create Reels
The wild popularity of short video platforms like TikTok and MX Taka Tak is proof that the user base is finding it easy to consume content in the form of short videos. But with the reach of Facebook and some engaging content, your brand can gain the exposure it always needed to outperform its peers.
6. Focus On Engagement
With the average time spent by users on Facebook steadily decreasing over time, it is necessary for brands to find a way to gain the user's attention immediately. And hard selling is not the way forward, even if the sole purpose of your business is selling. The way you can differentiate your brand amidst all the noise is a simple and engaging piece of content, which pushes the user to share their own thoughts.
The only marketing strategies you need in 2023 and beyond
7. Try Sponsored Stories
A story ad is a powerful means of showcasing your brand personality. It's a chance for you to offer tips and advice, share fun moments and highlight your values. It is highly effective in increasing the discoverability of your business and generating traffic to your website.
8. Watch Out For Facebook Relevance Score
Facebook relevance score can help lower the cost of reaching people. In other words, the higher an ad's relevance score is, the less it will cost to be delivered to a user. This is because Facebook's ad delivery system is designed to show the right content to the right people and a high relevance score is seen by the system as a positive signal.
9. Target Smaller Audience Sizes
Creating smaller audiences requires you to use well-defined behavioral and demographic filters. These data points can be used further to design relevant communication for the audience, which eventually boosts the ad's relevancy and conversion.
In conclusion, the right Facebook marketing strategy by TransFunnel can help you to curate high-level content that meets the right audience's needs and ultimately optimise your business ROI.
Create the best Facebook marketing strategy with us!