As an organisation, we understand that investing in technology infrastructure is a big decision. Apart from its monetary feasibility, you want to know how it will boost efficiency and help drive ROI in the long run. Investing in the right marketing automation platform can do this and more.
According to a B2B Tech Buyer Behaviour report wherein 1500 senior professionals were surveyed, the most prominent threats they faced were Cloud management and cybersecurity followed by data management and DevOps.
As many as 49% of IT professionals cited Digital Technology Integration as their biggest challenge.
From consolidating your IT and cutting IT and maintenance costs to reducing manual tasks, from the adoption of newer technologies to enabling your team to be adept at it, a hands-on, versatile marketing automation platform can fulfil a lot to help your business scale.
You may wonder if marketing automation is the solution to your challenges, then how come every organisation using it is not raving about it?
Remember when Bill Gates said, "The first rule of any technology used in a business is that automation applied to an efficient operation will magnify the efficiency. The second is that automation applied to an inefficient operation will magnify the inefficiency."
There could be a number of reasons why marketing automation may not be working for you. A marketing automation solutions expert can help you realise the gaps in your marketing automation setup and resolve them. Or if you are not using marketing automation already, the expert can help you onboard onto the right platform and be there for you right from execution and implementation to training.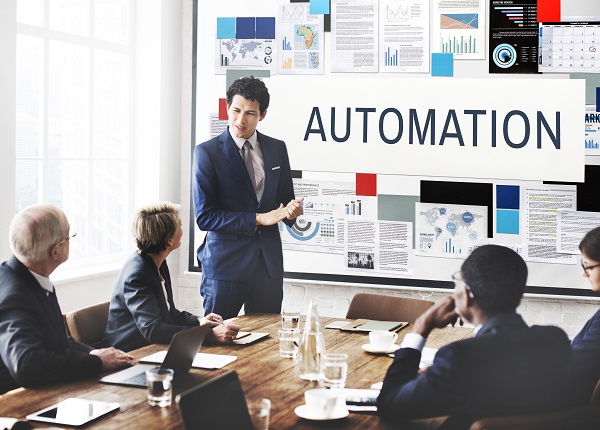 While you are considering the above two options, here are 7 ways the right marketing automation platform can strengthen your tech infrastructure:
1. Integrating and cutting IT costs
You want to build a solid efficient stack that will help the business realise the tools' value and increase the teams' productivity. Replacing multiple platforms for a unified solution that promises the same potential will save the business the hassles of direct vendor and solution maintenance costs as well as vendor management.
By consolidating IT systems with the help of a marketing automation platform, you will be able to increase efficiency, save costs and brace for future challenges. For eg: Recession, a pandemic or a war! In short, you will be able to successfully frame strategies to minimise IT assets by leveraging marketing automation. The platform will be the single source of truth and can help you reduce the usage of multiple platforms and integrate them under one unit. Bonus: Your team no longer needs to juggle between different applications and can access all the data under one roof.
2. Governance and administration
It is crucial to be aware of the privacy policy of the marketing automation platform to stay up to date regarding data security and other concerns. With this, you will be able to seamlessly address some technical aspects like implementing technology strategies aligned with business goals, ensuring technology practices are in sync with the rules and regulations, managing resources and teams, innovating, and looking for security breaches or risks, among others.
3. Reduce manual tasks using automation
To ensure you have a solid technological infrastructure, it is critical that automation is put to effective use. From reducing human error to increasing efficiency to ensuring data management and integration to tracking team performances and efficiency, a marketing automation platform can prove to be a valuable investment for you if done right! It is important to know how your solutions partner has helped other businesses before you zero in on them.
4. Cut down maintenance requirements
We know that you are looking to reduce the need and resources that are required for software and security maintenance, smooth troubleshooting, monitoring and alerting tools to foresee tech issues even before they crop up.
Marketing automation platforms enable third-party API integration so that your internal team doesn't get stuck with software and security maintenance and other troubleshooting activities and can instead focus on other important strategies and tasks.
5. Adoption of new technology
No matter how advanced a technological solution is, we are aware that your main concern is to keep it aligned with the business goals and objectives. Challenges like resistance from internal teams to adopt the new technology or arranging for extensive training and so on are something that a marketing automation solutions partner can take care of. All they need is your cooperation in convincing other stakeholders and internal teams who will work on the platform. The solutions partner will drive user adoption and enable training for your team to make them platform enabled.
6. Risk mitigation
Risk mitigation helps you identify and fix risks, secure sensitive data and other company assets, enhance stakeholder trust, and encourage user adoption of newer technology and training to ensure the business is able to realise end value.
Marketing automation tools can help track and analyse data, identify compliance risks, and privacy violations, and improve efficiency in marketing thereby increasing revenue.
7. Scaling and customisation
Keeping in mind the size, industry and growth trajectory, you are the connecting link between scaling and customisation. Agile technology architecture incorporates changes and iterations to enable growth, setting up a strong tech team that has the expertise to leverage the new technology and lastly, convincing the team of stakeholders from a non-technology point of view.
Using a marketing automation platform and using it right are two different things. Make the right choice and pick the right marketing automation solutions provider to see your business scale.
TransFunnel is a HubSpot-accredited Onboarding, CRM Implementation and Platform Enablement partner that can address your above concerns.
If you are looking for a one-on-one with our experts, connect with us today!