Let's Grow Your Business Together!
With the market getting flooded with startups, having the right Martech Stack is now the need of the hour. Though its importance is being consistently overlooked, it's now a necessity more than a requirement.
Let's find out!
Well, you don't have to work 20 hours a day to get a marketing automation tool that may boost your sales operations and revenue generation.
It's 2023!
Say hello to MarTech Stack- An all-encompassing marketing tool that can manage all marketing procedures while simultaneously fostering team collaboration.
Even the importance of delivering successful revenue operations (RevOps) initiatives for any business is all about having the right stack of marketing tools!
Although revenue operations are still a relatively new idea, many businesses are quickly adopting it. Companies implementing RO&I solutions are benefiting, according to the 2021 Forrester Study: Revenue Operations & Intelligence Report, with 41% reporting significant quantitative revenue benefits and 69% observing overall revenue benefits.
Understanding Martech Stack & Its Importance
The term, which stands for marketing technology, refers to a wide range of digital solutions made to make your marketing operations more efficient using your internet marketing efforts.
MarTech refers to a group of tools that assist marketers in doing their jobs more successfully and efficiently. These tools include CRM software, email marketing platforms and content marketing platforms.
Martech will play a significant role in 2023 when spending on digital marketing will reach $146 billion.
MarTech is a proactive strategy for businesses to assure business continuity despite shifting economic conditions. It helps businesses organise tasks, analyse data and boost sales operations. Additionally, it serves as the connecting thread in a fully integrated business. Amazingly, any contemporary online business can function without it given how well it connects various digital systems for the business and provides a great digital experience for the customer.
For B2B businesses, alignment across these three groups is particularly crucial. Consistent revenue growth is a problem for 78% of B2B businesses across all industries. By giving businesses a centralised approach for making revenue predictions based on data, a well-executed revenue operations strategy may be able to address these issues.
The revenue operations' job is to make sure that the objectives and actions of the groups in charge of generating revenue—typically, sales, marketing and customer service—are coordinated and accountable.
By bringing these organisations together, Revenue Operations offers efficient cross-functional support.
What Is RevOps? Difference Between RevOps Vs Sales Ops Vs Marketing Ops Vs Service Ops
Why Martech Is Right for Your Sales, Revenue & Marketing Operations?
To boost business agility, MarTech enables organisations to broaden their reach, more precisely define and target their ideal consumers and streamline digital marketing operations and sales processes. And it is one of the explanations why marketers adore their technologies. Martech also facilitates.
1. Improved Customer Experience
To provide their customers with a tailored experience, businesses use artificial intelligence to analyse and process massive amounts of customer data. The firm may now evaluate client data and establish contacts in real-time, every consumer receives a seamless and tailored customer experience thanks to marketing operation tools.
Organisations will find it impossible to track the buyer's journey without the MarTech stack.
2. High Efficiency
The infrastructure is used much more effectively when linked apps are used. Only the apps that best meet their needs will be chosen by teams, leading to high adoption rates that would make corporate software vendors envious. There is no need for costly and frequently unsuccessful change management and consulting projects.
3. Social Media Management
Utilising a MarTech solution to measure your social media engagement enables you to discover which content performs best across your platforms and provides you greater efficiency with revenue operations.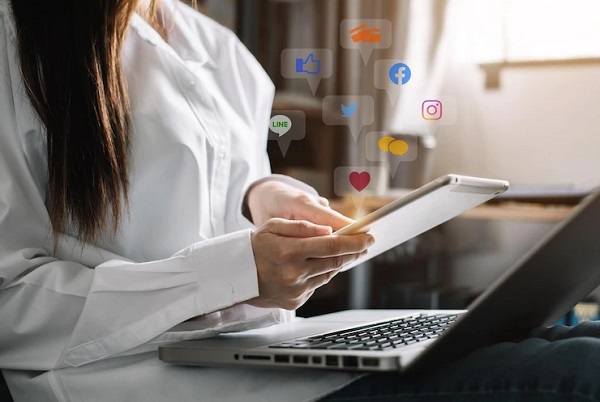 Naturally, social media is a crucial platform for advertising, so being able to track the effectiveness of specific campaigns you're running through LinkedIn, Google or Facebook paid ads is also beneficial for service Ops.
4. Data Consistency And Accuracy
Data consistency is a significant benefit of MarTech. It should be the same in every application and for every team member when all the components of your MarTech stack are integrated or connected through a single central platform. Data consistency results in fewer mistakes and generally, a better team knowledge of the broad picture.
5. Increased Agility And Communication
MarTech helps your team communicate more effectively and move more quickly thanks to automation and data consistency. Although, MarTech is a "marketing technology," many apps also have a strong emphasis on sales enablement, which improves coordination between the marketing and sales departments and results in a more unified service Ops.
It's time To Build Your Martech Stack in 2023
2023 is around the corner, you cannot afford to miss out on this result-oriented stack that may leverage your revenue, marketing and sales operations.
For modern firms, more technology equals more options, which is good news. Finding the finest solutions can become more challenging as a result of this variability.
You must carefully consider your business goals and model to create the most efficient MarTech stack for your company. These elements should reveal the kinds of marketing tools you'll require to make your service Ops to be successful.
Most firms will be familiar with some requirements, such as the need to manage social media, measure consumer interaction and increase revenue operations. Others, however, will be specific to your industry, target clientele or size of business.
It's crucial to select marketing solutions that will not only help your organisation as it grows but also cater to its present requirements.
A thorough understanding of the present and future state of technology and how your requirements fit into it is another essential component of creating a long-lasting MarTech stack. You are landed on the right platform if searching for the right marketing technologists who have an enthusiasm for the future to keep on top of trends. Their vision will assist you in choosing the appropriate tools that are simple to use and scale as your organisation expands.
However, getting started with MarTech (marketing technology) is only the first step. Understanding the importance and potential power of each channel, new technologies and more is essential to moving forward at a fast pace.
B2B organisations that wish to remain competitive should prioritise income operations in order to constantly generate more revenue. With RevOps, we believe you can maximise the revenue-earning potential of your business.
TransFunnel, a HubSpot Elite partner, is mainly concerned with RevOps and can help you in inbound marketing operations by overseeing a strong Martech stack.
Increase the profitability of your brand with RevOps!