Overview:
TransFunnel's Product Launch theme is designed to provide all that you need to launch a new product or app website and webpages. Focus your energy on simply launching your product/app while we ensure your branding setup needs are taken care of with this DIY theme.
Product Launch Theme will let you "Attract, Engage and Delight your Customers".
A pioneer in themes, with attractive bold look, to help you create your own high performing, 'attractive' , responsive website with ease.
Designed by TRANSFUNNEL Consulting, HubSpot's trusted ELITE PARTNER.
Its EASY, POWERFUL and FREE.
Pre-designed attractive templates : 11
All modules you may need : 21
Sections: 14
Modern & responsive design
Home Page
Reusable Sections
Powerful Theme Settings
Ready-to-use!
No coding required
100% drag & drop functionality
Easy to use and customize
Speed & performance optimized
Cross-browser compatible
Free premium Support
Easy-to-read online documentation
Transfunnel Happiness Assurance
Want more?
Setup your branding and global content in minutes
Take help from FREE STYLE GUIDE included in the pack
Theme, so easy to use, that even non technical users happily work by themselves
And with these pre-designed sections:
Hero Banner , Hero Banner with Slider
Attractive Features section
Landing Page
Form
Features Box
Blog Listing
Blog Details Page
Case Study Listing
Case Study Details Page
Achievements section with Counter
Clients Logo Strip to showcase clients or awards
Beautiful Image Gallery with images and videos
Testimonials
Reviews
Contact Us section
Pricing/ Billing section
About us
Social Media follow options included
Popup - image, video
Vertical Tabs Modules
Horizontal Tabs module and so much more
Modern HubSpot Page Editor
No coding required; just simple selection and drag-and-drop.
Easy Customization options
A very well-organized options panel provides settings for colors, typography, forms, background color, borders, and text if you want to play around with Theme Options.
Easy-to-read documentation
Detailed documentation to assist you in all possible ways.
And HIGHLIGHTS of our theme
Homepage with Image Slider
Pricing / Rates / Billing page - to show different pricing plans or options you want to offer.
About us page - where you can add details about your business, why you stand tall and different from others, how your journey started. This is the page that solely highlights you and your journey and how you have changed other's lives and created a positive impact. This also comes with Timeline section - to highlight your journey.
Case Study Listing page - To showcase all your case studies and work so far
Case Study Details page - To explain one case study in detail, with all its features. Highlight what the client wanted and how you fulfilled it for them
blog listing - Content is the power. Publish right content here to attract the new customers to your website and in turn to your business and build your brand. You can publish articles on various topics.
blog post - This is the page where one article or blog is published. Add attractive images, graphics, content , beautiful banner. Allow users to like and comment and also share the blog or article on social media. Build your social presence.
Landing-page - This is the page to get more leads, to attract new customers.
Contact us page - with form - to let new customers contact you for any queries that they may have
Reviews section - to display all the great words that you hear from your customers. Show your ratings and reviews to attract new leads and customers.
Testimonials section - highlight the good words from your customers, about how they enjoyed and benefitted from your business.
And the best.. Happiness Assurance from TransFunnel Consulting, Theme's creator and HubSpot' ELITE PARTNER.
Features:
100% RESPONSIVE and looks great on all devices
NO STRESS, NO WORRIES !! All pages are pre-verified and tested for responsiveness to get your website show elegantly on all possible devices - laptop, desktop, tablet, mobile etc.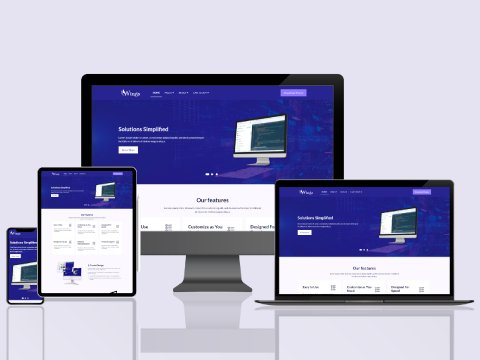 Ready to use unique 21 modules -100% DragDrop-as per CMS Hub
Launch your product or service with a BANG with unique ATTRACTIVE designs and great content and attract many more visitors and convert them. Highlight your features, USPs; pricing plans, customer reviews to build credibility. All pages pre-designed and READY TO USE.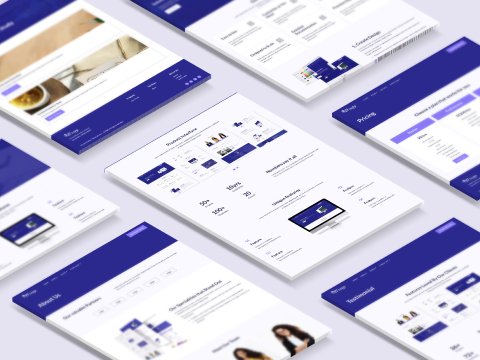 Powerful Theme Settings - One Stop Solution to control the website
Powerful Theme Settings are one stop solution to update all your global content for website- in absolutely NO TIME. Change logo, copyright, header, footer for website, change font, colours to match your brand and what more, super easy to change your Website's main menu too. HIGHLIGHT WHAT YOU WANT!
Easy to read documentation and Premium Support
Complete Documentation to help you out with everything you need, starting from setting up child theme to setting header, footer, everything. For any more assistance reach us at support@transfunnel.com. We offer free lifetime email support on all included modules. Happy to help!
Great performance and compatibility on all browsers verified
All the pages have been tested and verified to give you always 75+ SPEED on MOBILE and 85+ SPEED on DESKTOP. Verified for compatibility on all browsers and OS. Experience the power of well designed theme.
For more details Reach out to us