Want To Get Started With HubSpot? Get Customised Onboarding
If you have decided to deploy HubSpot. Congratulations. You have taken a forward-looking step toward improving customer relationships. You have joined more than 177,000 businesses who are using this CRM to build stronger customer relationships.
But what next? Choosing HubSpot is just the first step. Getting started with HubSpot is the next.
You have two choices, either self-onboard HubSpot or partner with a HubSpot onboarding specialist who will handhold your business through HubSpot integration and help you understand its features and functionalities better.
Self-onboarding is a bad idea.
Disadvantages of Self-Onboarding In HubSpot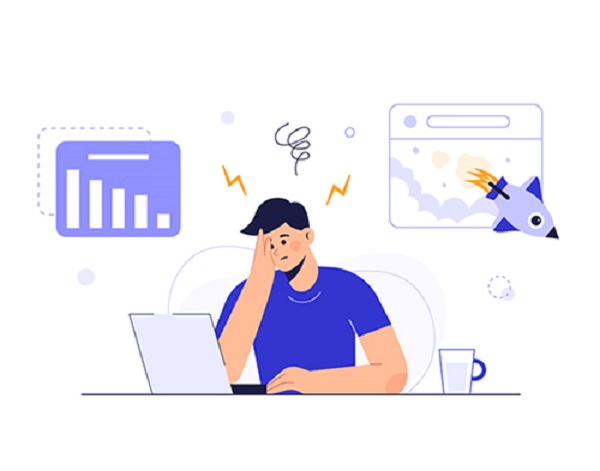 You may have a team member who has worked on HubSpot before or your company has chosen to hire a MarTech person to manage HubSpot for your business. You therefore think, "Why pay extra for HubSpot onboarding? Your inhouse HubSpot "expert" can do it for you. What value does expert onboarding bring to the table?".
The reasons can be found in the mistakes you can make while self-onboarding:
Incomplete or Wrong Setup:
You cannot take chances with HubSpot configuration. The CRM cannot deliver the expected ROI if you miss specific settings. Whether it is workflows, lead capturing forms, setting permissions, lead management, or more, you must ensure all the configurations are on point. If there are any gaps, you will find your users cannot optimise HubSpot.
Inability to Customise:
Even the most prolific users of HubSpot can fail at HubSpot customisation. The idea behind deploying a complex, but comprehensive platform like HubSpot is to align its features and functionalities with your business objectives. Your onboarding partner will have the expertise to understand your business needs and customise HubSpot accordingly for you.
Lack of a Good HubSpot Strategy:
You cannot have a foolproof HubSpot onboarding plan without a strategy. Your onboarding needs to be extremely well-planned for onboarding to deliver successful outcomes. Questions like why you need HubSpot; what tangible results you are looking for after a quarter or after six month or a year; who the primary users of HubSpot are; etc., such questions should be answered to create the right HubSpot strategy. An onboarding partner will ask these questions and also help you answer them.
Inability to Answer Queries:
The HubSpot user-to-be will have doubts that need immediate resolution. Self-onboarding might mean these queries remain unanswered; therefore, they will always work on this platform with low self-confidence. With an onboarding partner, all your queries are answered and some offer support even after the onboarding process.
Lack of Comprehensive Training:
HubSpot onboarding is like a hands-on HubSpot tutorial. It has been custom designed keeping your onboarding needs in mind and designed by certified HubSpot trainers. They will be able to implement the kind of training that is just not possible if you are self-onboarding. The onboarding process teaches users how to use HubSpot and is like a comprehensive HubSpot bootcamp. A partner has a team of HubSpot onboarding specialists with focused expertise and experience in helping new users learn the HubSpot ropes. They can also train users who already have had exposure to HubSpot and straighten rough edges.
Drawing Up a Comprehensive Onboarding Plan
The problem with the best-laid plans is there is a chance they will come undone. When it comes to HubSpot onboarding, the planning needs to take into consideration certain key aspects of the organisation that will undergo onboarding:
Highest Priority Goals
What does your organisation want to achieve with HubSpot? Do you want high-quality leads, accelerate deal closing, improve customer support, or increase revenue by 2X? These are just some goals organisations might wish to achieve post-HubSpot implementation. This goal setting is essential to measure the effectiveness of the CRM and the onboarding process.
Organisation Size
The size of the organisation, especially the number of people who will use HubSpot, has a role in onboarding planning. TransFunnel wants to ensure every HubSpot user gathers a deeper understanding of the features they will leverage in their role. Also, it is essential to note that specific teams will be using HubSpot in a hands-on manner, and others will be using it purely to monitor campaigns or different strategies on specific success metrics. The onboarding process needs to consider the number of HubSpot users and how they will use it.
HubSpot Subscription
The goals of the organisation and its scale or marketing activities determine your subscription. E.g., for the Marketing Hub, the professional subscription will help you add 2000 marketing contacts, while the enterprise subscription will allow you to add 10,000 marketing contacts; likewise, for the Sales Hub, a professional subscription means five paid users can access the hub, while enterprise subscription offers access to 10 paid users. TransFunnel will get an understanding of the subscription and make sure that the onboarding process is subscription specific.
Tech Stack and Integration
Integrating the chosen HubSpot Hubs with your software and apps has a massive role in HubSpot deliverability. Whether it's Salesforce, DocuSign, Zoom, or any other, our onboarding experts will look at your existing tech stack, check whether it can be integrated with HubSpot, and develop the relevant onboarding modules.
Choice of Hubs
You must know that HubSpot offers you a choice of Hubs, including marketing, sales, CMS, services, and operations. The onboarding process must take cognizance of your choice of Hubs, e.g., you might have chosen three Hubs, including marketing, sales, and services. In this case, the HubSpot Marketing Hub onboarding will cover aspects such as email marketing, customer segmentation, and content strategy. For the Sales Hub, the onboarding will cover CRM customisation, integration with Salesforce, and more. From the service perspective, it will include aspects such as meeting scheduler, chat implementation, ticket automation, and more.
Onboarding Objectives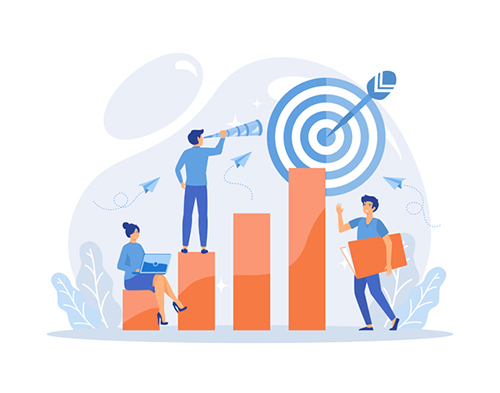 Every journey has a destination. Likewise, you cannot begin the HubSpot onboarding process without having the end goal in the picture. So, what are these onboarding end plans? From the marketing perspective, they can be:
Increasing lead count, quality, and conversion, by optimizing lead capture forms and overall lead management
Seamless connecting and monitoring paid ad accounts and integrations to decrease cost per lead
Making sure the marketing team members in charge of ads can confidently use the HubSpot ads tool
From the sales perspective, the objective can include the following:
Sales process automation that automatically assigns leads
Sales pipeline management
Tracking deal stages and aligning with personalised messaging
Better marketing and sales alignment
Automating leads and team handoff
From the service perspective, objectives can include the following:
Streamlining and tracking customer interactions
Customising and setting up support ticket pipeline
Setting up HubSpot calling
Creating and live chat/bot on the website
This is just a small cross-section of the pre-determined objectives that can be identified with TransFunnel experts, thus ensuring that the onboarding process will focus on helping your organisation meet these objectives.
TransFunnel's Onboarding Process
1. Preparing the Ground Work:
This is the onboarding process's requirements gathering and analysis phase. It begins with kick-off calls with our HubSpot experts and trainers to understand your existing business processes and the challenges you are facing. More importantly, we also try to understand your team's expectations from HubSpot and the KPIs linked to this CRM. Other aspects covered in this phase include goal setting, identifying functional priorities, working out implementation timelines, and designing an onboarding plan that the client greenlights.
2. Onboarding Phase Prioritisation:
Once we understand your needs and expectations, we collaborate with you and your team to identify the HubSpot hubs that best suit your objectives. Also, most clients need specific learning modules to be taken up as a top priority. E.g., you might want to begin onboarding by learning about HubSpot email marketing capabilities. This is also the stage when we work out the onboarding timeline, wherein after an onboarding session, team members are given some time to use the features and functionalities covered in the onboarding session. We also identify quick wins regarding onboarding, such as setting up a simple workflow, creating reports, etc. As a business undergoing the onboarding process, you can also identify specific smart goals, which could be a set of tasks assigned to team members based on their function. Smart goal setting includes optimisation of the deal pipeline, driving improvements in the consistency of deal movement across stages, streamlining marketing, sales, etc., with automation, connecting all social profiles of the company with HubSpot, and much more.
3. HubSpot Solution Based on Business Objectives:
Based on all the information gathered and provided, the HubSpot CMS onboarding process will be crafted considering the various recommendations. This ensures that the onboarding modules are defined, keeping in mind the intrinsic needs of the customer. It will cover all your settings, configurations, automation, and workflow requirements.
4. Onboarding Modules:
The training will be imparted based on the modules identified collaboratively with the client. The fact that we focus on creating an outcomes-focused onboarding process means your investment delivers immense value.
5. Handling Queries:
We design our onboarding based on the HubSpot maturity stage of the client. However, doubts and other usage issues are natural. We set aside an ideal amount of time to take care of all your doubts and troubleshoot any teething problems you might face with settings, functions, and more.
6. Measurable Results and Reports:
We track the onboarding success based on pre-determined metrics agreed upon with the client. One example of a success parameter is the initial confidence that new users have while using HubSpot. Another parameter can be successfully signing off on the HubSpot setup checklist. If needed, we create custom dashboards to track team goals and performances and check whether they can use this CRM to meet their specific functional objectives.
Conclusion
Successfully getting started with HubSpot depends on the onboarding process, its scope, and the expertise of the onboarding experts. TransFunnel is a HubSpot Onboarding accredited partner, a HubSpot CRM Implementation accredited partner and a HubSpot Platform Enablement accredited partner. To say that we know HubSpot would be an understatement as we have not only worked on a range of HubSpot implementations for business across diverse domains but delivered onboarding services to a growing list of clients who were at different HubSpot maturity levels. Some were beginners, others had some amount of HubSpot experience, and there were still others whose team members were experienced CRM users but now wanted to shift to HubSpot. We have earned a reputation for delivering the kind of onboarding that helps deliver pre-determined HubSpot ROI.