Go-to-Guide On HubSpot Onboarding To Streamline Workflows
What Is HubSpot Onboarding:
HubSpot onboarding process is a great way to get new customers. It involves identifying and defining customer needs, configuring HubSpot based on those needs, training team members on the customised system and monitoring teams and systems to make sure everything is running smoothly.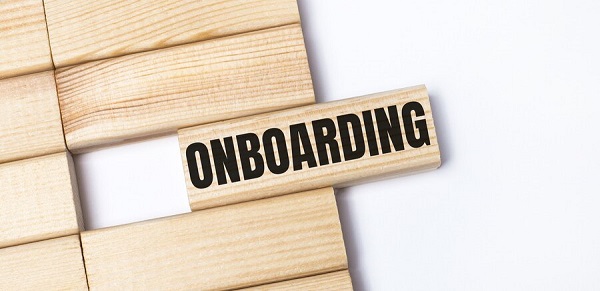 HubSpot onboarding is designed to get you and your team set up with everything you need to use HubSpot effectively from the start. This includes configuring your HubSpot portal with all of the assets you need like emails, workflows, lists and so on as well as setting up your marketing, sales and service-related features.
While many marketers and sales leaders have the technical expertise needed to use HubSpot, there are still HubSpot certified partners available to fill in any gaps. There is no one-size-fits-all strategy for HubSpot onboarding process, but rather a tailored solution based on each client's needs.
In general, the entire HubSpot onboarding process can be broken down into two parts.
Part 1: Planning And Implementation Stages
1. Planning Stage Of Strategy And Architecture
The HubSpot onboarding process is to identify the needs of your clients as well as a strategy to manage their onboarding. In this planning stage, you will also need to define the HubSpot architecture needs, change management plans and inbound marketing strategy for your clients. This will ensure that everyone is on the same page and knows what needs to happen for your clients to be successful.
2. HubSpot Implementation Stage Of Technical Implementation
A lot of time for HubSpot certified partners is spent focusing on the technical details of implementation. This includes everything from analytics and automation, to custom objects and properties, to domain setup and integrations.
3. HubSpot Implementation Stage Of Migration
HubSpot onboarding services can help improve data hygiene and import multi-object custom databases for clients who are already using legacy systems. This is an optional step that is mainly relevant for clients already using these kinds of systems. By working with HubSpot certified partners, they can help clean up and improve the data so that it meets the standards of the new system.
4. HubSpot Implementation Stage Of Training & Development
HubSpot Training and development generally include creating SOPs, customising workflows and implementing HubSpot features. The team also provides one-on-one and group training sessions as needed during the onboarding process.
5. Post-Implementation Stage Of Ongoing Support
No matter how great a process is, there's always room for improvement and optimisation. That's where the monitoring and evaluation frameworks come in - they help to identify gaps so that ongoing support can be provided to fill those gaps.
Complete Guide on HubSpot Onboarding Checklist for Successful Implementation
Part 2: Why Do You Need HubSpot Onboarding?
Onboarding to HubSpot can pose some challenges in the client onboarding solutions if you're not using a professional team. Here are some common issues you might face and how to avoid them.
6. Data Migration & Integration
Data integration and migration are some of the more difficult aspects to tackle during an onboarding process. A lot of people in businesses put high importance on data because it can be very helpful. However, managing data is a very technical task. To start, business users have to migrate their data from their old CRM platform to HubSpot. This requires taking into account factors such as data accuracy, object and field mapping and data placement validation.
7. Automation
Automation is a key asset for any business and the onboarding process on HubSpot is no different. The software offers a range of marketing automation tools to help with workflows, templates, pipelines and more. While automation can save you a lot of time and effort in the long run, setting it up in the first place can be quite painstaking.
8. Analytics & Tracking
Productive business management relies on comprehensive and valuable analytics and data tracking. But if you don't set up your metrics properly during HubSpot onboarding, then you'll end up with inaccurate data. Make sure you take the time to properly configure your tracking settings so you can get the most accurate insights into your campaigns, websites and ads.
9. Shifting Platforms
Swapping one platform for another can be a big change. To make things more difficult, the actual migration process is often incredibly frustrating. With HubSpot CMS migrations, for example, there are a lot of technical details that need to be taken care of. You have to make sure your URL structures are maintained through redirection and domain forwarding. You also need to match up your metadata to create uniform pages. All of these things need to go smoothly during the migration process.
The onboarding process for HubSpot is designed to get you up and running with the tool as quickly as possible. Additionally, it ensures that all of the assets you need are at your disposal. HubSpot has a lot of potential as it can be used as a customer relationship management (CRM) tool and a content optimisation system (COS). The tool can help enforce a content strategy that is effective and efficient. By amalgamating the marketing automation tools of HubSpot and the content curation strategy to achieve the business goals more efficiently and effectively.
But HubSpot is also a feature-heavy platform, which can make it difficult to learn how to use all its features properly. Configuration can be tough, especially if you're new to the platform and managing integrations and pipeline scoring can be daunting tasks. Businesses have identified the complexity involved in undertaking a smooth HubSpot onboarding process. As a result, an industry of HubSpot onboarding experts has emerged to help those who have struggled with learning the platform on their own.
Given the complexity of execution and implementation, it is best to partner with a HubSpot certified partner like TransFunnel.
Need help in integrating and implementing the platform in a way that guarantees the ROI you are targeting to achieve? We enable and empower businesses by recommending the right MarTech roadmap in sync with inbound strategies, all this with end-to-end support and custom integration capabilities for streamlining your HubSpot onboarding process.