HubSpot Marketing Hub vs HubSpot Sales Hub
HubSpot is the most popular CRM platform known to almost all B2B enterprise because of its endless possibilities for automation and customisation. At its core, HubSpot is a free/paid CRM software that offers a full suite of marketing (as HubSpot Marketing Hub), sales (as HubSpot Sales Hub) and customer support under one roof.
Let's take a quick recap of HubSpot marketing hub and HubSpot sales hub.
HubSpot Marketing Hub enables marketing teams to manage, organise and track all their efforts, including nurturing and lead creation. In contrast, the HubSpot Sales Hub is a cloud-based CRM platform that allows sales teams to manage and streamline sales pipeline and increase transaction closure rates.
What you'll get to know through this guide?
How do HubSpot Marketing Hub and HubSpot Sales Hub stack up?
What characteristics do they offer?
What are the significant parallels and divergences between them?
Read on!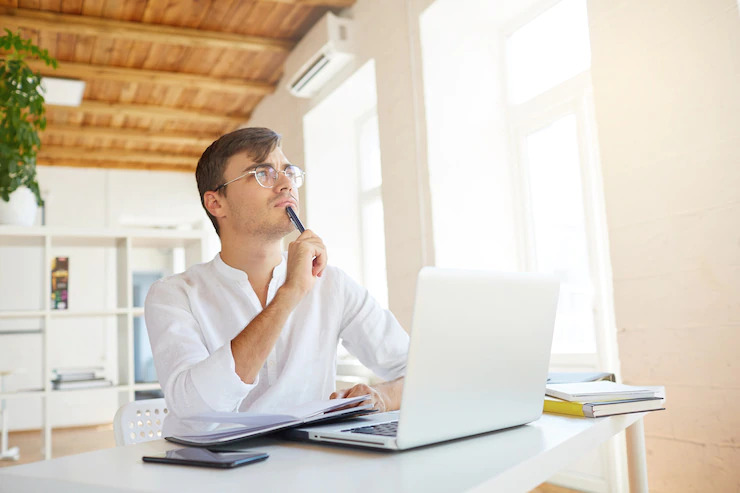 Let us dive into the differences between HubSpot sales hub vs marketing hub
HubSpot Marketing Hub vs Sales Hub
| | |
| --- | --- |
| HubSpot Marketing Hub | HubSpot Sales Hub |
| Available HubSpot Marketing Hub versions: Starter, Professional and Enterprise. | Available four tiers in HubSpot Sales Hub: one is a free tier with some basic capabilities and the rest three are premium levels with additional functions. |
| It incorporates landing pages, emails, blogs, social media, SEO, marketing automation and analytics. | It incorporates email templates, free calling, e-mail sequences, pipeline tracking and more. |
| HubSpot Marketing Hub offers analytics dashboards to monitor how your audience is responding to your emails. | Most sales operations may use HubSpot Sales Hub onboarding for tracking the email setup functionalities as part of their campaign. |
| You can analyse performance on email quickly (subject lines, matter, format, time, date and more) that drive results in no time. | HubSpot allows users to track open rates on email, giving them information about their prospecting and sales efforts. |
| You can send emails from a connected email address using HubSpot marketing workflows. | You can send mass emails using Sales HubSpot sequences from your connected personal inbox. |
| You may build SEO-optimised web pages in HubSpot Marketing Hub to tell potential customers about your business products/services. | HubSpot Sales Hub integration incorporates comprehensive contact management features synced with other HubSpot products through a common database. |
| Address queries and provide solutions to your ideal customers to foster loyalty and adhere to HubSpot's inbound marketing strategy. | HubSpot Sales hub enables the sales team to monitor activity, communication history and contact information. |
| You can create landing pages to boost your conversion rate and actively nudge website visitors to leverage your products/services. | You can integrate other software with Sales Hub to maintain the accuracy of your contact information. |
| Create a process to launch email and marketing campaigns that respond, adapt and automatically show engagement performance stats. | HubSpot Sales Hub provides automated workflow tools that can be used throughout the whole HubSpot technology stack. |
| You may programme your processes to generate more leads, push them from marketing to sales and send internal alerts if a contact performs a noteworthy activity. | The sales team can automate the repetitive work that leads to effortlessly transferring to different departments. |
| You can configure settings to automatically remove leads from HubSpot once they are "warm" enough to be contacted by your sales team. | The HubSpot Sales Hub platform provides tools for team members to enter opportunities, assign tasks, customise their pipeline to fit the sales process, monitor team progress and diagnose pipeline health while using CRM. |
| HubSpot Marketing Hub integrations can help you to integrate multiple social channels into HubSpot. You can schedule posts, track and analyse the performance of your campaign from a single location. | It equips your employees with the lates trends and upcoming actions to help your sales reps close more deals effortlessly. |
TransFunnel, a HubSpot Elite solutions partner, assists you in integrating and implementing the HubSpot platform, aligning your HubSpot - Sales and Marketing Team, to ensure better ROI on your investments. Our HubSpot Services experts help you deliver a flawless customer experience at all times.
Pick the right hub for your business needs, Talk to us!