Transform your EdTech company sales with HubSpot
It is evident that the Edtech sector has seen significant technological growth in the last five years, where education + technology in the form of Edtech sales automation exploded with the pandemic forcing students all over the world to leave the comfort of classrooms and shift to education methods virtually.
It has helped to modernise and liven up what was an incredibly traditional and reserved industry. There's no shortage of opportunity in this space but building and growing an Edtech business comes with its challenges.
With the rapid growth of the Edtech industry, businesses face a certain challenge in identifying and engaging their most promising prospects while ensuring a fully seamless collaboration among their global sales teams.
Speaking of today's agenda, in this blog, we dive deep into the realm of Edtech sales and explore how HubSpot, a powerful and versatile platform, emerges as the ultimate solution to overcome Edtech sales challenges and Edtech lead generation. From lead organisation to real-time insights and personalised support, HubSpot equips EdTech sales professionals with the tools they need to thrive in this competitive market to try to make the Edtech sales automation a reality.
1. Sales Lead Organisation
The problem that sales face is that they have very little clarity on who is the most engaged prospect and get a clear idea of the warmest leads basically an Edtech Sales Funnel Management. When it comes to EdTech, you will need to strike when the iron is hot, meaning a sales outreach must immediately happen when the prospect has moved deep into the customer funnel. HubSpot offers sales lead and prospecting features (HubSpot Lead Management in Edtech) that help sales keep up with all leads, warm, hot, or cold.
2. Sales Team Performance and Tasks
Outstanding sales performance is an outcome of good task management. Rather than moving through multiple inboxes, spreadsheets, calendars, and CRMs while managing the sales pipeline, wouldn't it be better that your sales personnel have a single unified vision of all tasks from one place? HubSpot makes this possible with customised HubSpot CRM Customization for Edtech. You don't have to waste time moving from one tool to another to stay on top of tasks such as email sends, meetings, etc.
You can facilitate more planning and organisation amongst the sales team, which helps improve performance. This performance can be tracked with sales reporting software that gives you visibility into the deal forecasts and overall sales activities and results.
3. Global Sales Team Sync
Managing a sales team based out of a single location isn't easy; how do you manage a team that works out of locations across the globe? If there is synergy between these teams, there is a chance that their strategies might not be aligned with business vision or voice. With right training using HubSpot sales training for Edtech teams, you can easily manage sales teams irrespective of size or location through various features such as document management and tracking, sales automation, pipeline management, and much more.
As a sales manager or head, you can get a global view of the sales activities from a single dashboard and track them through customer analytics and reporting. You can take charge of the sales process, irrespective of size or scope.
4. Avoiding Miscommunication and Collaboration Bottlenecks
A CRM and your sales process don't exist in isolation. Therefore, all communication and collaboration bottlenecks must be removed to facilitate synergy between salespeople. This can happen in two ways with HubSpot.
HubSpot is a unified source for all data from various sources, ensuring communication accuracy and facilitating collaboration as all salespeople have access to the correct data. All customer-facing data from marketing, sales, service, and content is accessible to HubSpot users.
There is another element to communication and collaboration, which is integration. HubSpot integrates custom operation procedures with various apps such as Asana, Teamwork.com, and more to ensure teams can work together correctly.
5. Personalised Support to Individual Members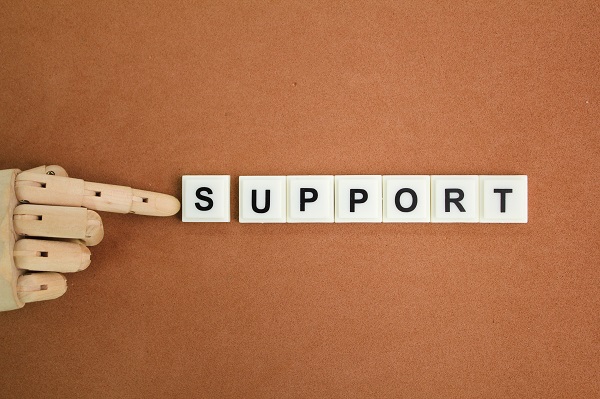 Sales is a crucial business aspect, you must know whether the sales personnel are on track to achieve their targets. More importantly, it is vital to identify the weak links in your team and provide the necessary support. You can track your team's performance with the KPI tool in HubSpot, which helps you track performance in real-time and deliver the required support in time.
6. Real-Time Insights
Your sales process must be flexible enough to take immediate action on changing customer dynamic, macro and micro economic scenario, change in demand, and many other factors that can impact business growth. But for that to happen, you need visibility into sales intelligence that accelerates strategic decision-making. HubSpot offers extensive reporting features that help quickly visualize data, delivering critical insights at the right juncture.
7. Identify Sales Bottlenecks
According to a Future Market Insights survey, the EdTech industry is expected to grow by a CAGR of 14.5% between 2021-2031. Now, if your business isn't a part of this growth story, there might be a problem with your sales process. But identifying any process bottleneck is only possible if you clearly see the sales process in its entirety. This is possible with HubSpot's sales tracking software, which enables you to track sales as they pass through the pipeline. If there is a problem at any stage, you can quickly identify and rectify it.
8. Data-Driven Decision Making
Sales data comes in from disparate sources and is accessible in different ways, which results in complexity. Imagine a scenario wherein sales deal data is available in a separate tool while a meeting update is available in an Excel sheet. In such cases, making sense of such data and making data-backed decisions becomes difficult. With its unified view of all sales data, HubSpot is your answer to helping teams make data-driven decisions using HubSpot Sales Analytics for Edtech. All updates happen in HubSpot, and data, more often than not, is updated automatically. This improves decision-making keeping the team ahead of the curve.
9. Meeting Schedules and Agenda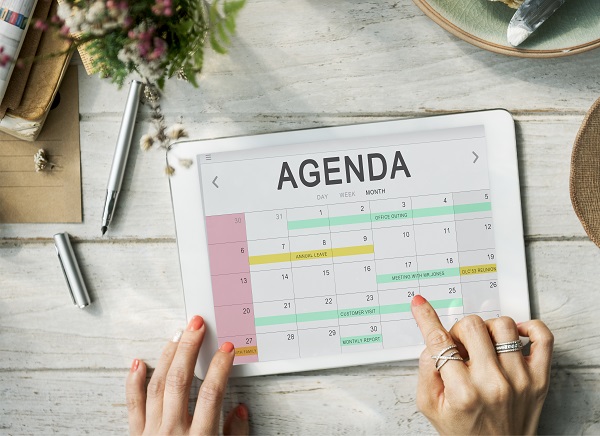 Something as simple as a 'meeting' can interfere with your productivity if not managed well, especially if you think globally. With HubSpot's meeting scheduler, you can simplify scheduling meetings, as prospects (students) can automatically book appointments with your sales team. The fact that this tool syncs with Google, Office 365, or the calendar means there is very little back-forth between the prospects and sales, as the former has an apparent idea about your availability. Also, the fact that these meetings are synced with the calendar means you don't miss an important meeting. More importantly, you can derive more value from the meeting with availability of sales intelligence.
10. WhatsApp and Emails Synching
Statista says there are more than 2.7 billion WhatsApp users across the globe. Many of them are students, making this channel a part of your sales funnel makes immense sense. It is difficult to engage a WhatsApp audience and have smarter conversations with them in the absence of a CRM or one that doesn't have WhatsApp integration.
HubSpot with WhatsApp integration solves this problem, enabling your team to send bulk messages through a WhatsApp lookalike interface. Your sales can leverage 1-to-1 WhatsApp messaging to push leads through the pipeline. HubSpot also allows you to integrate personal emails with the CRM to ensure sales emails can be personalized and sent from a personal office email. In this case, target customers will feel that a salesperson is sending a personal email to them rather than a bulk message. Such emails can result in increased deal closures.
11. Sales Revenue Tracking
Imagine you are a small EdTech startup with just a few people trying to handle multiple processes. In such cases, there is a chance that sales revenue cannot be tracked effectively. Many EdTech providers offer recurring courses and solutions, and these can be managed through HubSpot to help you analyze and track revenue generation by following a deal over time. It also enables you to track the loss of revenue over time and better identify the revenue generators and the losers.
Unlock your EdTech sales potential with HubSpot - A journey to excellence
HubSpot's suite of features and integrations addresses the industry-specific challenges that EdTech businesses encounter on a day-to-day basis. From streamlining sales processes to harnessing the power of data-driven decision-making, HubSpot empowers sales teams to not only adapt but excel in this dynamic field.
Why TransFunnel+HubSpot solutions?
HubSpot CRM Customisation for Edtech can be your key to enterprise vision.
TransFunnel can channelise the expertise with 100% tailormade solutions! Our CRM software expertise can help you track your leads and deals, qualify them, and close more deals.
At TransFunnel, we understand the unique challenges EdTech businesses face in their sales endeavors. That's where our expertise in complete HubSpot implementation and optimisation makes us your ideal partner in transforming your EdTech sales strategies. With a track record of helping numerous EdTech companies unlock their growth potential, we offer complete tailored solutions that align with your specific needs.
Click here to get started!