Maximizing Your EdTech Business Potential with HubSpot and TransFunnel
Edtech (Education Technology) as an industry has existed for quite some time now, but with the advent of the pandemic in 2020, every industry, including the entire education industry, needed to find ways to cater to their consumer online. As a result, many successful Edtech startups emerged, but they are struggling in more ways than one.
The struggle is to toggle between different tools to gather, monitor, and analyse data for marketing and batch management, which hampers business growth and makes business processes inefficient. Managing existing batches becomes a hard task and the marketing efforts do not bear results due to the business' inability to offer personalised marketing. This can be resolved by using a CRM or marketing automation tool that can act as a single source of truth.
Marketing automation tools help your marketing, sales, service, and content processes work in tandem with one another to achieve pre-determined business results. If used correctly it can improve the efficiency of multiple customer-facing processes by integrating existing apps and systems and making its dashboard the single source of truth for company-wide data. This can accelerate decision-making velocity to put you ahead of your competitors. HubSpot can be your best bet. Want to know how? Read further-
Why HubSpot for EdTech?
To stand out in the crowded EdTech market, it's essential to differentiate your products and solutions. HubSpot empowers EdTech businesses to create personalized marketing messages delivered across various channels, allowing you to engage with your target audience at multiple touchpoints. This strategic approach moves qualified leads through the marketing funnel, setting the stage for efficient sales conversions.
The EdTech sales cycle can vary from weeks to years, but a CRM system can streamline and personalise customer interactions, accelerating the acquisition of new customers. With HubSpot as your single source of truth for company-wide data, decision-making becomes faster and more competitive.
Addressing EdTech Generic Challenges with HubSpot: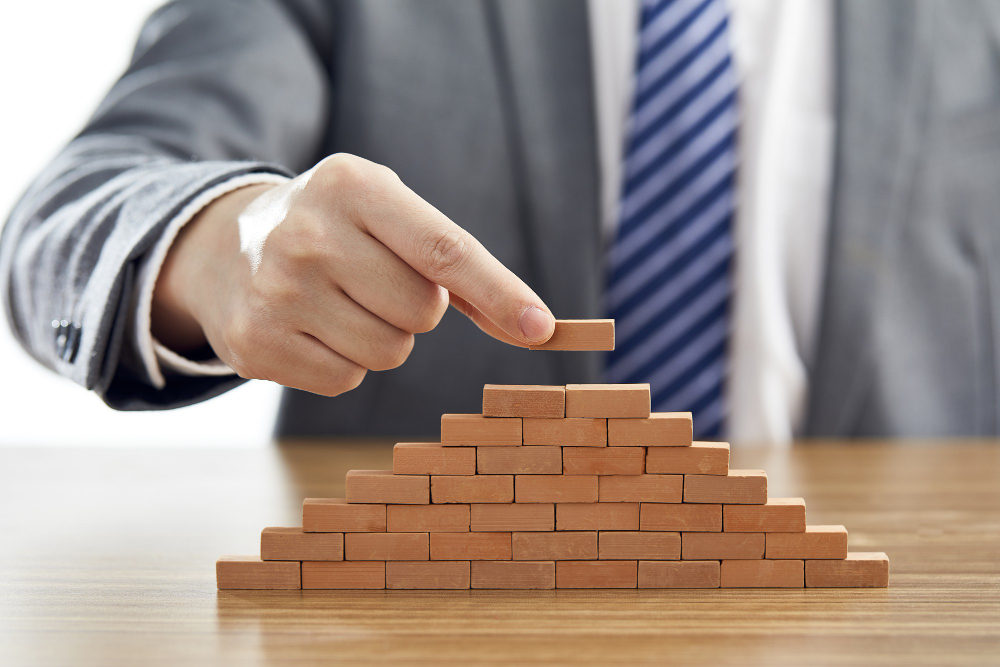 Within the EdTech sector, enterprises often encounter several operational challenges that require practical solutions. These challenges encompass issues like inefficient sales and marketing processes, cumbersome workflows, customer service inefficiencies, complex deal tracking, and more. Here, we investigate these common issues and shed light on how HubSpot's practical solutions effectively address them.
1. Process Optimisation
EdTech businesses can struggle with poor sales and marketing processes. One telltale sign of such processes is that they do not know how a lead enters their database. When it comes to a sales process, it is imperative to mark an SQL in a way that helps the sales prioritize their outreach. E.g., if the SQL has looked at a particular collateral but hasn't opted for a trial course, this lead can be put into the 'warm' bucket compared to a 'hot' lead that has signed up for a trial program of a courseware or product you are offering. HubSpot facilitates granular process optimisation across sales, marketing, service, and content, the fundamental pillars of your CRM strategy.
2. Weak Workflows
This problem is faced by new and established players in this space. The time of both marketing and sales teams is cannibalised by data entry and administrative work. Much of this work can be part of automated workflows; a shift from manual to automation is the need of the hour. More importantly, apart from customer outreach, if your business needs to hire tutors for the courses you offer or is constantly looking for disruptive learning influencers who can partner with your platform, you must implement a continuous outreach strategy that is difficult to manage manually. HubSpot helps you set automated workflows for email marketing across various critical interactions of your business to ensure optimal deliverability of processes.
3. Ticket Management for Customer Service
If your EdTech business has sorted customer service, you will set the stage for its success. The reason is simple. Your customers might have doubts about your offers or problems with the tech that need to be addressed urgently. Any delay, and they will not have good things to say about your platform and leave it sooner rather than later.
With HubSpot's ticketing system, your support executives can record, organise, and track every customer issue through a single dashboard. This unified view is accessible by all your teams, ensuring that the information around feedback and challenges customers face percolates to the necessary teams, thus triggering improvements.
4. Deal Tracking Limitations
Imagine a scenario wherein your business offers hundreds of courses to target students. Tracking every booking will be a real challenge if you don't have a robust system in place. Moreover, this is critical in calculating cost per acquisition (CAQ) and the potential ROI of leads if they have clicked on a CTA. HubSpot ensures sales can easily add and track deals and assign tasks with respect to the deals to ensure they are pushed through the pipeline and closed quickly. Sometimes, a valuable prospect can slip through the process cracks, but not with HubSpot.
5. Lack of Lead Visibility
HubSpot offers a granular view of your lead journey from when a prospect engages with your business at any touchpoint, to the time it becomes a customer. It provides centralised lead management, where all lead data can be accessed from one place, allowing you to create personalised messaging for the lead based on their journey through the funnel. This ensures you are targeting students with the right course at the right time, all the time.
6. Student Data Management, Enrollment and Onboarding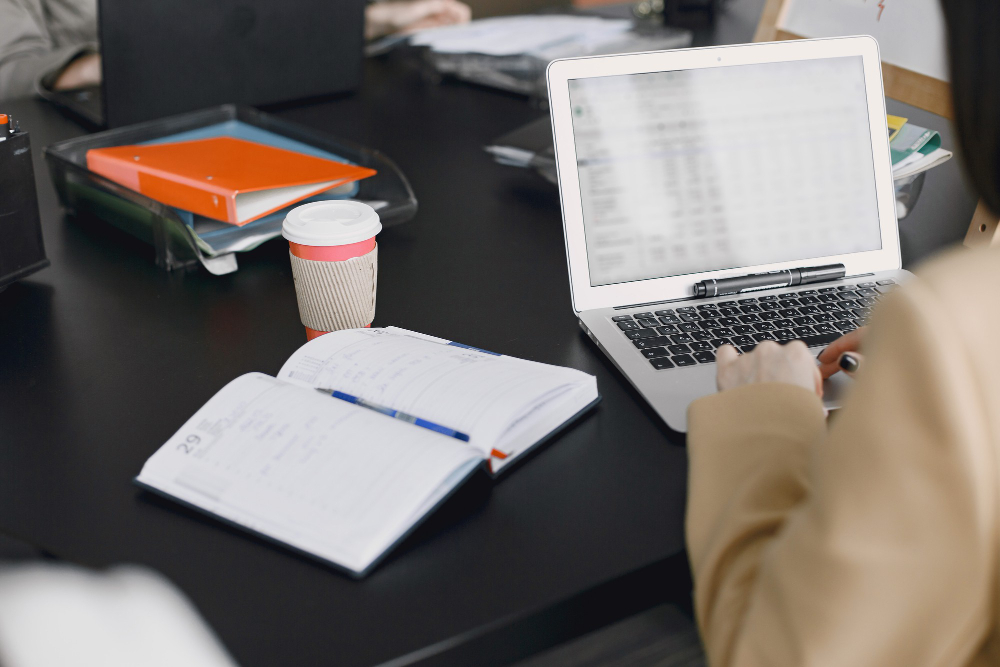 Record-keeping is the fuel that drives the customer-facing strategies of all businesses. The inability to manage all the student data at their disposal is a critical challenge for EdTech businesses. HubSpot simplifies and optimises the data management process by helping your team handle all students through their enrollment journey and ensuring the information of all students, including their contact information, education qualifications, and institute name is recorded accurately and in an organised manner. This also helps streamline the student onboarding process, which is an intrinsic part of your business, underpinned by HubSpot's reliable data capture and contact management features.
7. End-to-End Batch Management
Managing batches doesn't begin when students enroll for a specific course. It starts before the promotional stages when you pitch a particular platform to students. These prospective customers then engage with the messaging and are pushed further into the funnel, culminating in their enrollment on the platform. This is just one aspect of it. Another aspect is when, as a business, you want to sign up tutors with specific skill sets to deliver intended learning outcomes. It would be best to go after prospective tutors and sign them on. Then comes the student and tutor onboarding process that enables both to use the platform confidently.
This is a cross-section of a behind-the-scenes process of most EdTech businesses, and each aspect of this process can be managed with HubSpot.
8. Reporting and Analysis
Considering that EdTech is becoming an extremely competitive domain, getting visibility into the ROI delivered by various processes is essential. Take, for example, the case of marketing. You must know whether your marketing dollars are providing results. This cannot happen without gathering real-time data from key marketing campaigns. How is your spending spread across different social platforms? What is the cost per lead across these platforms? Which marketing channel delivers the most value? These are just some questions that can only be answered with comprehensive reporting.
From the sales purview, you need to get a handle on the length of your sales cycle, the sales churn, and the cost per acquisition of the customer. You also need clear visibility into the deal pipeline to know whether you are on track to achieve your sales targets. Better visibility into the sales process can help forecast zeroing in on the correct revenue targets.
A Complete Guide on CRM and Marketing Automation in Education Sector
Why TransFunnel?
We are HubSpot's Elite partner and have earned all the 4 HubSpot accreditations (Onboarding, Platform Enablement, Custom Integration, CRM Implementation). We combine our HubSpot expertise with our MarTech expertise and the knowledge we have gained from working with numerous companies in the EdTech space to solve many challenges with HubSpot. Read our use cases below:
TransFunnel + HubSpot Solutions
LEAD – EdTech Company Optimises Process Efficiency with HubSpot and TransFunnel
One of India's leading EdTech companies could not optimise HubSpot usage and keep track of event management, deal pipelines, customer interactions, and more. TransFunnel thoroughly audited its existing HubSpot deployment to understand its configuration shortcomings. It addressed its specific needs with the necessary modifications in HubSpot that optimally aligned its marketing, sales, and services functions to deliver pre-determined outcomes.
To know how TransFunnel helped LEAD leverage HubSpot's potential, read the case study.
Virtual Training Team (VTT) Sets the Ball Rolling on Web Traffic with HubSpot and TransFunnel
Upping the ante on its web traffic was getting difficult for VTT, and the EdTech company wanted to leverage HubSpot to achieve its content goals and enhance web traffic. TransFunnel combined its inbound marketing expertise with its HubSpot expertise to strategize and execute campaigns with HubSpot, focusing on attaining organic results in an accelerated and sustainable manner.
To learn more about how TransFunnel helped VTT boost web traffic with HubSpot, read the case study.
In the competitive and evolving EdTech landscape, HubSpot emerges as a powerful ally to help overcome most Edtech business challenges, streamline operations, and build stronger customer relationships. As a HubSpot Elite partner, TransFunnel offers expert guidance to maximise the potential of the platform, ensuring that it acts as a catalyst for your EdTech business's growth and success in an ever-expanding market. With successful implementation of marketing automation for EdTech companies in the past, TransFunnel is your go-to-partner.