Go Blogging With Best HubSpot Themes For Your Website
The HubSpot Blog Website Themes are one of the best in the business for boosting conversions, especially for bloggers who find it challenging to find their space in the digital world. For a blogger, these easy to use themes from HubSpot are great for engagement and include a multitude of aesthetic, animation and CTA capabilities. They enable you to create the most compelling page, which helps to increase conversion rate by HubSpot Theme.
And when bloggers strive to increase conversion rate by HubSpot Themes, they have loads of multimedia components to keep readers interested in its marketplace. Moreover, HubSpot Themes hit the mark in terms of great legibility. These easy to create themes in HubSpot stand out for their clever use of typography and integrated mobile optimisation, which makes the bloggers create content easily and entertain their readers regardless of the device being used to view it. Furthermore, HubSpot Themes are amazing for brand differentiation and let you exhibit your branding and maintain a consistent design, helping your content and brand stand out from the crowd.
However, with a host of HubSpot Themes, both free and paid, available for bloggers to leverage, it might get a bit challenging to select just the ideal one. And as bloggers begin or continue on their blogging journey, choosing the right theme can surely make an impact.
So, when selecting a HubSpot Theme for your website, keep the following things in mind as well: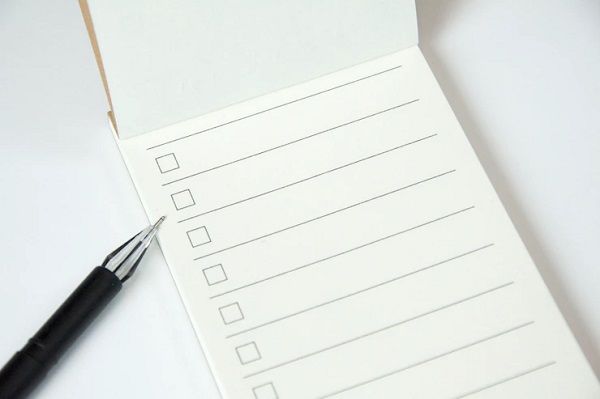 1. Setup
Simple setup and customisation are essential for HubSpot Themes. Verify that the theme has thorough onboarding and troubleshooting documentation.
2. Responsiveness
Good blog HubSpot Themes should be presentable enough on all platforms, including PCs, tablets, and mobile phones. Thankfully, this is becoming the norm for all contemporary HubSpot themes and responsiveness is one of their many vital features.
3. SEO-friendly
HubSpot Themes need to be search engine optimised to increase traffic to your blogging site. This entails being lightweight for quick site loading times and adaptable for adding crucial metadata to your content.
4. Support
Assistance is akin to coverage, and you will be quite grateful to have it when you need it. Before purchasing a new theme, keep in mind that some of the less expensive options might not have this luxury. Therefore, research promptly before selecting the right theme.
5. Design Flexibility
To enable you to build a distinctive website that represents your business, HubSpot themes should be simple to customise. Considering HubSpot themes do not require any coding experience, you already are at an advantage with flexibility with easy to use themes.
6. Positive Comments
Excellent HubSpot theme need to have a majority of positive customer evaluations.
Now that you have considered a few crucial parameters before making a theme selection,
Here are some popular HubSpot Themes for your blogging journey:
1. Minimal Multipurpose Theme
If you're looking for a theme builder with a wide variety of modules and 100% drag and drop to save heaps of time, Minimal Multipurpose Theme is the best choice. Due to its extensive library of templates and configurable themes, this easy to use theme from TransFunnel is a great choice for those who are new to blogging, as it offers high-end designs without the need for any specialised skills. This theme is aesthetically pleasing, offers excellent performance, has a clean design, and complete mobile adaptability. You don't need to worry about technical aspects like coding or design skills because each simple multipurpose theme comes with everything you need to begin your blogging journey.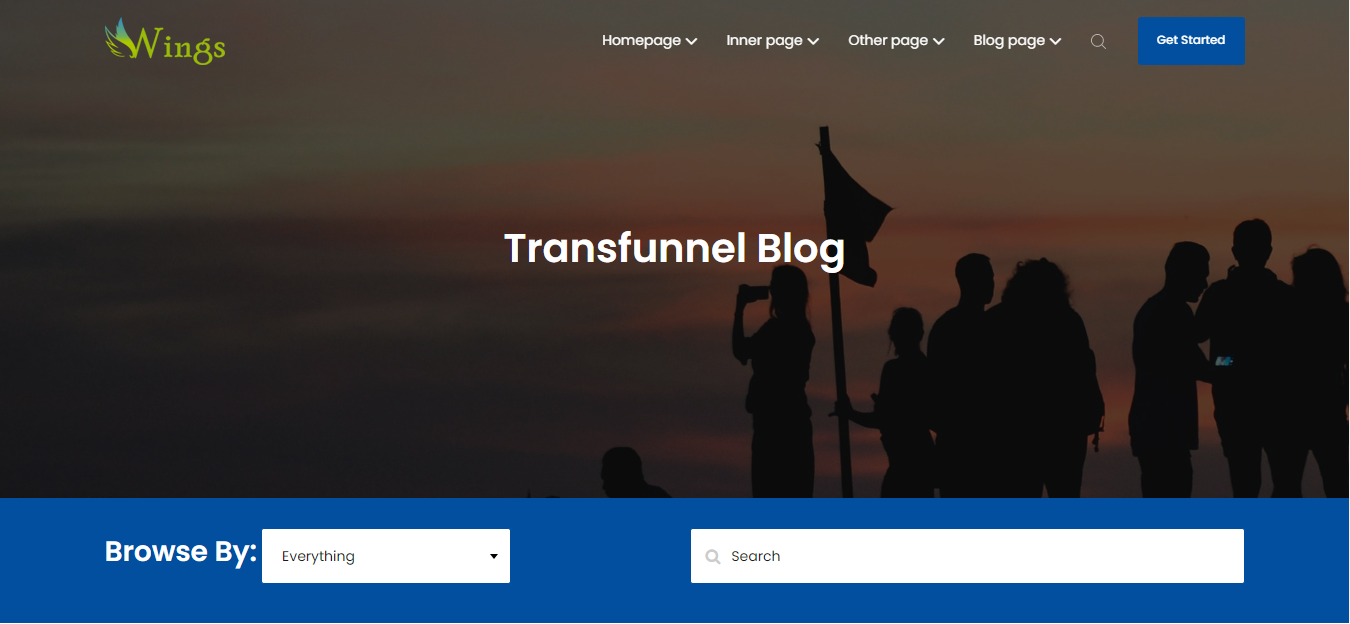 2. Business Consult Theme
The Business Consult Theme by TransFunnel is a perfect choice for business professionals, people in the consulting business or those handling their own law firms. This theme has an attractive tailor-made design for businesses. The Business Consult theme also has a well-organised panel with settings for colours, typography and background colour. This HubSpot theme can be used for any business-related blogs as it is easy to use. Some of the highlighted features are:
21 templates, 100% drag and drop
33 Modules
100% Responsive
Eesy customisation
75+ SPEED on MOBILE and 85+ SPEED on DESKTOP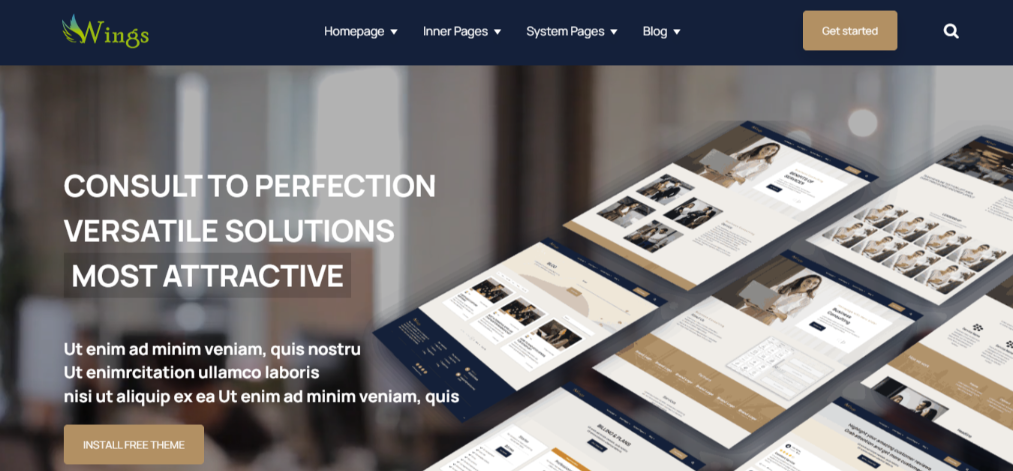 3. Initiator Theme
When a HubSpot theme requires no coding and comes with attractive templates, it makes a blogger's job easier. The Initiator Theme by TransFunnel is a perfect fit for small business firms, non-profit, educational ventures. This HubSpot theme is easy to use and perfect for starting a blog.
Much more exclusive features in store with the Initiator theme. Know what's inside:
100% Mobile first
Premium support
100% drag and drop
Easy to use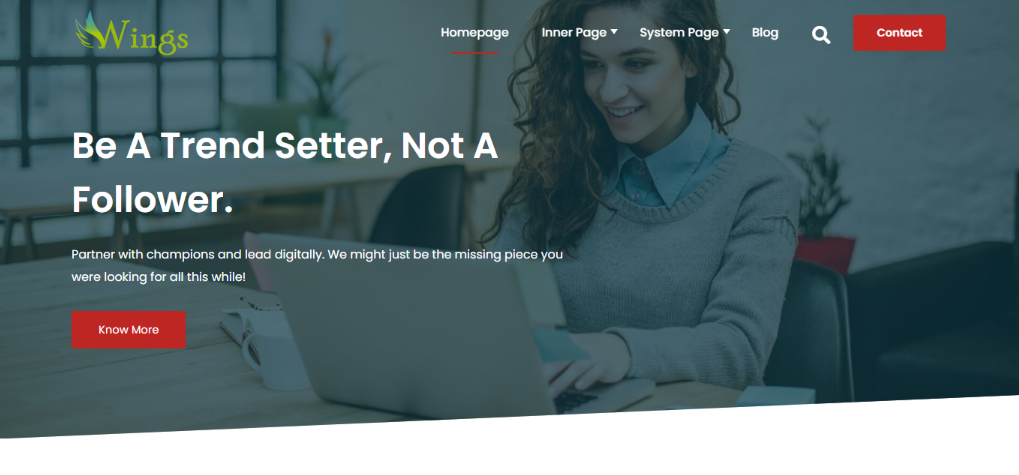 4. Event Landing
Event Landing is yet another easy-to-use theme by HubSpot that is especially meant for business events or webinars. If you want to write a blog covering an event then, event landing HubSpot Themes is a go-to choice for you. This theme is 100% responsive and fully customisable. Its exclusive feature are:
Super easy to customise
Mobile-friendly
Fully customisable
30 days hassle free support
26 Modules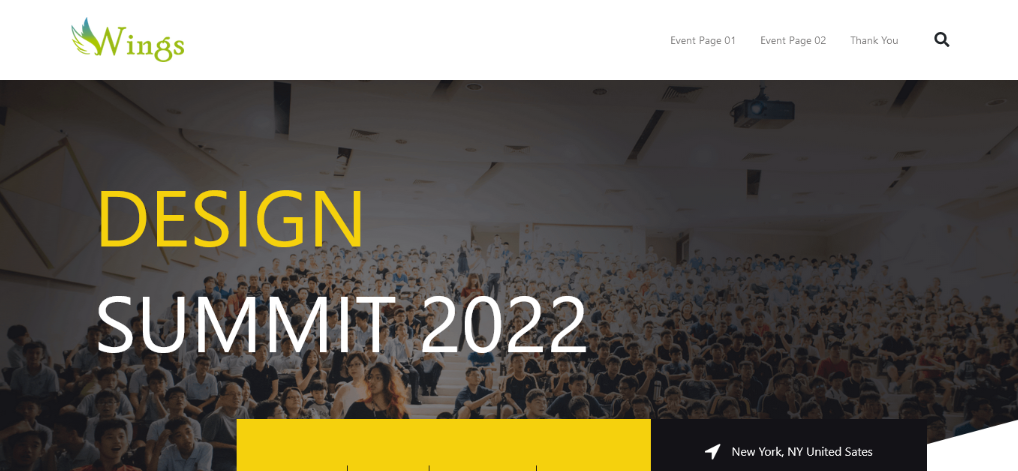 5. Workout Easy and Free DIY
This HubSpot Theme is specifically designed for the Health and Beauty sector. It can be useful for blogs that target fitness, health and wellness as a whole. The Workout theme is 100% responsive on all devices and has powerful theme settings, which can enable you to customise based on your needs.
Here's what you can expect with Workout DIY Theme:
Code free theme
Highly responsive
Great user experience
25 Modules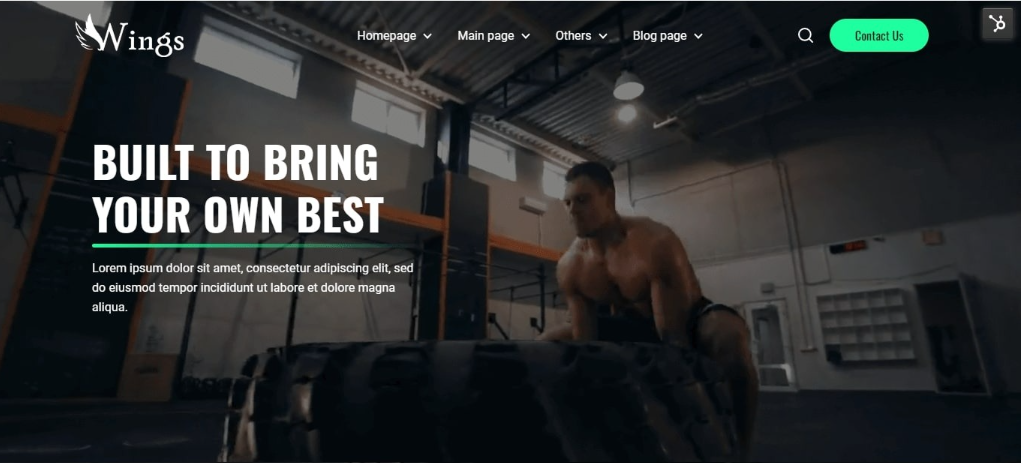 How will TransFunnel help you in getting the right Blogging Theme?
While HubSpot marketplace themes are fully customisable and span all use cases, you might have to invest your time and efforts in searching for the ideal fit for your blog site. However, we at TransFunnel are experts in hand-selecting the best HubSpot Themes that match the needs of your specific blogs. Our expertise in the field has allowed us to develop a wide range of aesthetically pleasing and technologically advanced assets that will considerably increase the value of your business.
In search of a perfect theme? Explore HubSpot Themes by TransFunnel.