Attention SMBs! This is the right time to adopt marketing automation
Small and medium business enterprises (SMBs) are often found to be overly cautious about integrating new tools into their business. The most common reasons behind the hesitation are the uncertainties surrounding costs, complexities, potential disruptions to workflow, data security and several other factors.
However, it is important for small businesses to explore and understand the significance of sales and marketing software tools in order to achieve their goals and drive growth.

In today's digital landscape, marketing automation has become a game-changer for small and medium-sized businesses looking to boost their marketing efforts.
New research into small and medium sized businesses (SMBs) conducted by LinkedIn has found that nine in ten (90%) SMBs are investing in areas such as marketing automation, AI and online communities.
There are quite a few challenges that marketing automation can help your business overcome – from catering to marketing productivity, measuring ROI, ending team silos, segregating your most promising leads to having a consistent brand presence. But before we get into the challenges marketing automation can solve, let's jump to the right time to adopt marketing automation first.
9 Signs to Know When Your Business Needs Marketing Automation
By leveraging automation tools, SMBs can streamline processes, drive efficiency, and achieve remarkable growth. But when do you know it's the right time to adopt small business marketing automation?
Multiplying Leads
When your lead generation efforts start to gain momentum, and the influx of leads seems increasingly difficult to manage manually, it's a clear sign that marketing automation can help. Automation tools can efficiently capture, nurture, and track leads, ensuring that no potential customer slips through the cracks.
Segmenting Customers
As your customer base grows, the need for targeted messaging becomes crucial. Marketing automation enables effective customer segmentation based on demographics, behaviour, interests, and more. This allows you to personalise your marketing campaigns, resulting in higher engagement and conversion rates.
Segregating Most Promising Leads
Identifying the most promising leads can be time-consuming and subjective. With marketing automation, you can implement lead scoring and grading systems to prioritise and focus on leads with the highest potential for conversion. This ensures that your sales team invests their time and efforts in the right opportunities.
Automating Workflows
Manual and repetitive tasks can consume valuable time and resources. By adopting marketing automation, you can automate workflows, such as lead nurturing, email campaigns, social media scheduling, and content distribution. This frees up your team to focus on strategic initiatives and higher-value activities.
Email Marketing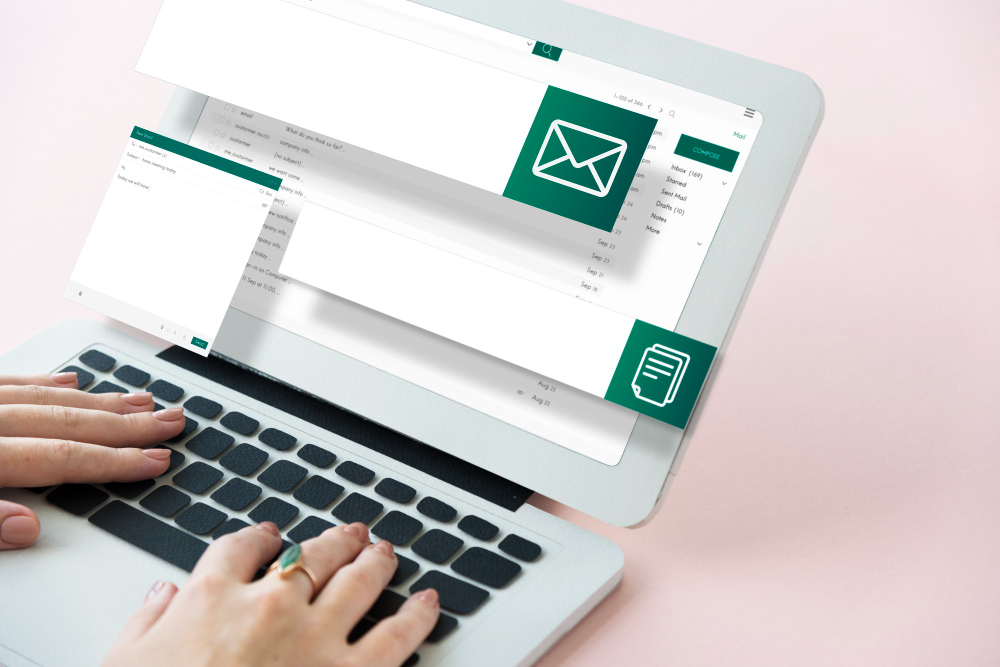 Email marketing continues to be a powerful tool for customer engagement. Marketing automation tools offer advanced email capabilities, including automated drip campaigns, personalised email sequences, and behavioural triggers. By leveraging automation, you can send targeted and timely emails that resonate with your audience, nurturing leads and driving conversions.
Omnichannel Marketing Campaigns
Expanding your marketing efforts across multiple channels, such as social media, search engines, and content marketing, can be overwhelming without automation. Marketing automation provides a centralised platform to plan, execute, and track campaigns across various channels, ensuring consistent messaging and maximising your reach.
Alignment of Sales and Marketing
As discussed above, when your sales and marketing teams are not aligned, it can lead to missed opportunities and disjointed customer experiences. Marketing automation bridges this gap by facilitating better communication, data sharing, and collaboration between the teams. This alignment improves lead management, enhances customer engagement, and boosts overall business performance.
Streamlining Processes
If your marketing processes are convoluted and inefficient, marketing automation can streamline operations and eliminate bottlenecks. From lead capture to campaign execution, automation tools enable smoother workflows, reducing errors, and saving time. This leads to improved productivity and a more agile marketing strategy.
Decisions Based on Data
Data is the cornerstone of effective decision-making. Marketing automation provides in-depth analytics and reporting capabilities, empowering you to measure campaign performance, track ROI, and make data-driven decisions. With accurate insights at your fingertips, you can optimise your marketing efforts, refine your strategies, and drive better business outcomes.
5 Key Challenges Marketing Automation Helps your Business Overcome
Scaling Marketing Efforts
As businesses expand, maintaining consistent marketing productivity becomes challenging. When small marketing teams are made to manage hefty loads of leads, the need for efficiency rises while the quality of service may suffer.
Marketing automation can help solve this problem by enabling businesses to automate several marketing tasks such as lead nurturing, email marketing and more, allowing them to scale their marketing efforts without hiring, while simultaneously saving precious time and resources by automating repetitive tasks.
Difficulty in Measuring ROI
Every marketer wants to know the true impact of their campaigns on business growth and justify each investment. In the absence of marketing automation for small businesses, it can get difficult answering how a particular campaign aligned to your goals, which one is working better than the other, and what is the reason behind the success and failure of these campaigns?
With the introduction of the best CRM and marketing automation for small businesses, the need to derive this data manually is eliminated. Simply input your budget, channels, timeframes, targets, and so on to witness how it calculates and aligns each metric to your ROI. It helps to strategically shape your decision-making process to deliver superior results while simultaneously optimising cost-efficiency.
Marketing and Sales Silos
One of the most dangerous situations that businesses can find themselves in is the lack of alignment between the marketing and sales departments. Despite sharing a common objective of converting leads into customers, these teams often access different types of lead data without a unified tool.
For example, a lead purchases the premium plan but continues to receive free trial emails from the marketing team. Additionally, a customer who unsubscribed from the monthly newsletter still receives feedback emails from the sales representative. Such instances create a communication gap, leading to a negative user experience.
The solution lies in investing in a good SMB marketing automation tool that can carry out bi-directional communication between the teams, ensuring synchronisation.
Low-quality Leads
The prevalence of low-quality leads is a growing challenge, often resulting in "junk leads." This occurs when contacts are pursued through traditional lead-generation methods like cold calling, mass advertising, and email blasts, in the absence of an SMB marketing automation tool.
Fortunately, marketing automation offers a solution to this by ensuring they only capture prospects who voluntarily express interest in their products or services by means of forms, pop ups, social media campaigns, etc., thus improving the quality of the lead by leaps.
Inconsistent Brand Presence
In today's marketing landscape, a strong web presence across the internet is essential. Investing in marketing automation for small businesses is a surefire way for SMBs to adopt a consistent and efficient approach to their digital marketing strategy.
Whether it's pay-per-click ads, social media campaigns, blog content, video sharing platforms, or SEO content; marketing automation serves as a centralised hub offering a user-friendly interface, to create compelling content.
It even allows you to schedule posts at the optimal time through automation and analyse their reach with comprehensive reports.
Choosing the Right Marketing Automation Platform for SMBs
How to choose a marketing automation platform? you often research about popular platforms that you think may best suit your business needs. Most SMBs report struggling with a few common challenges such as cost, lack of expertise, resistance by teams, technical and execution challenges. Luckily, there are experts available who can provide valuable assistance in choosing a platform that addresses all these concerns appropriately.
Marketing Automation Consultants: These certified professionals specialise in understanding the unique needs and goals of SMBs. They offer personalised recommendations and guidance based on your specific requirements, budget, and industry.
Industry Associations and Networks: Joining relevant industry associations or networks can connect you with experienced professionals who have already navigated the marketing automation landscape. They can offer insights, share their experiences, and provide recommendations based on their firsthand knowledge.
Software Vendors and Providers: Marketing automation software vendors and providers often offer consulting services to help SMBs choose the right platform. They can assess your business requirements, provide demos, and offer guidance on which solution aligns best with your needs.
By recognising the signs that indicate the need for marketing automation, businesses can leverage these tools to boost efficiency, drive growth, and stay ahead in today's competitive landscape. While seeking assistance in choosing the right platform, it's essential to clearly communicate your business objectives, budget constraints, and any specific requirements you may have with your SMB marketing automation service provider. If you're ready to harness the power of marketing automation and unlock the full potential of your business, consider partnering with TransFunnel, a leading marketing automation solutions company.
Get help with the best marketing automation solution suited for your business.