Easy Steps To Create Your Website on HubSpot CMS
Almost all businesses require a website and customised themes. Every single service or product that businesses offer has a buyer's journey until the end. In a metaphorical sense, adding an item to a cart and checking out is only the conclusion of this voyage. One method of directing the user experience through these appeals is through your content management system (CMS). Adding a suitable HubSpot CMS Theme also accentuates the visual appeal of the website.
The HubSpot CMS themes for the websites have many benefits, some of which include speed, security, and scalability. Publishing tools, user administration, themes, media management, compliance and fundamental optimisation can all be supported by a standard CMS. HubSpot CMS is a Content Management System which is based on cloud application. It possesses the required tools with which customers can create websites and manage the marketing and sales journey smoothly.
In order to reimagine the buyer's journey, HubSpot marketplace themes amplify each step of building your website for business use by combining it with CRM software. This re-imagining encompasses marketing, sales and customer support in addition to content management.
While designing your website and HubSpot marketplace themes, your business can follow the aforesaid steps:
Build A Website
Choose A Website Builder
Choose An Ideal Subscription Plan
Pick A Short, Memorable Domain Name
Select An Existing Website Template
Make The HubSpot CMS Themes For Your Website Your Own
Add Pages To The Website
Make Content That Is Optimised
Fill In General Settings
Install Apps And Extensions
Let us look at the above points one by one:
1. Build A Website
The first thing you should usually do is make sure your website is up and operating before you start working on anything else. You can use the HubSpot CMS themes for websites, which are essential for creating a distinctive website.
2. Choose A Website Builder
First, pick a website builder that suits your requirements and price range. You should think about the following:
Cost: When choosing a website builder, your budget will be by far the most crucial consideration.
Extensions: Look through each website builder's library of extensions and add-ons. Skip using that builder if they don't provide a service you need for your website.
Themes and templates: While some website builders offer a greater selection of themes and templates, some offer fewer options but better options overall. Scroll through the HubSpot CMS themes for website collection to get an idea of how your website might appear once it is ready.
Support: Is the responsiveness of the website builder's support staff well-known? Make sure the premium membership also includes premium help by doing some research in advance.
3. Choose An Ideal Subscription Plan
Prior to selecting a subscription package with HubSpot CMS themes for website, think about the following issues:
What kind of storage do you need?
Do you want to get rid of the adverts on your website?
Are you opening an offline or online store?
Will you desire a business email that includes your domain name?
Will you wish to use CSS and HTML to modify the website?
How much help do you anticipate you'll require?
4. Pick A Short, Memorable Domain Name
Some website builders provide a free subdomain for your website, but if you want a custom domain, you'll need to upgrade to a premium subscription. One of the simplest methods to make a company seem more credible and professional is to use a personalised domain name. You have to pick something distinctive that doesn't already exist. Choosing domain names is a surprisingly difficult art.
5. Select An Existing Website Template
The website builder will guide you to HubSpot CMS themes for the website library during the building process so you may select a ready-made layout to set up your site. The majority of website builders will provide a distinct template based on the kind of company or brand you manage.
6. Make The HubSpot CMS Themes For Your Website Your Own
You must adjust the template to your preferences if you don't want your website to resemble anyone else's. You may alter the colour scheme, customise themes, swap out the photos, add social media icons, create customised forms and menus and alter the size, colour and font of buttons on the majority of platforms.
7. Add Pages To The Website
It's now time to start adding pages to your website. You'll need to at least produce:
A home page
An about page
A contact us page
Service page or the product page
A blog page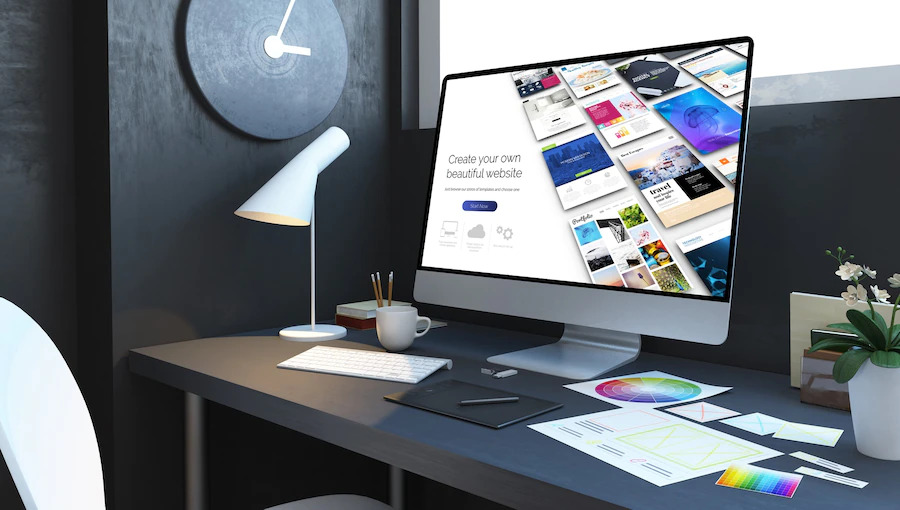 8. Make Content That Is Optimised
This is possibly the most crucial action. What will you put on your pages now that they are set up?
Write optimal content now and post it on each of your newly established pages.
9. Fill In General Settings
Before making your site live, you need to fill in the basic settings from the list.
Here's what you'll want to adjust:
Page titles
Headings
Meta descriptions
Image alt-text
Structured markup
Page URLs (or slugs)
Internal linking
Mobile responsiveness
Site speed
Make sure your website builder's "Settings" section contains a site title and tagline. Check the URLs to see if they are search engine optimised.
10. Install Apps And Extensions
Install add-ons that will improve the functioning of your website. There is normally a library of add-ons and extensions available for each website builder. For instance, you may explore, add and filter for a variety of CMS apps and integrations in the HubSpot App Marketplace. Pushing your site live after all of your pages, content and plugins have been added is necessary!
HubSpot themes and templates are ready to use for many types of websites and campaigns. We at TransFunnel provide a curated selection of the same on our marketplace via HubSpot, if you don't want to sift through the enormous number of themes and templates. We handpick the top HubSpot CMS themes for your website so that your website is distinct and ready to go.
Check out the HubSpot Themes shortlisted to make your decision easier.