For any business, the customer is key. Having the inside knowledge on what a customer needs is imperative to any organisation as customers often provide the blueprint for future business growth. But how does one understand what the customer wants? Through data, of course! A customer relationship management (CRM) system comes into play here.
What is Salesforce?
According to Salesforce, a CRM is "a platform that connects your different departments, from marketing to sales to customer service, and organises their notes, activities, and metrics into one cohesive system."
In olden days, pertinent customer information and data was stored on Rolodex cards/files, etc., but today, CRM is no longer just notes. To succeed today, businesses need a cohesive and automated CRM system that will enable them to track current and prospect customers and deliver personalised experiences to them to drive sales.
A study by Nucleus Research revealed that companies that use a CRM, the average return on their technology investment was $8.71 for each dollar spent.
Salesforce CRM is not only the most recognised but also one of the fastest growing in this domain. In 2018, for the 12th year in a row, Gartner named Salesforce a Leader in the Magic Quadrant for Sales Force Automation. Incredible indeed! But what makes Salesforce stand apart from its competitors and how can it help you leverage your business potential in 2019?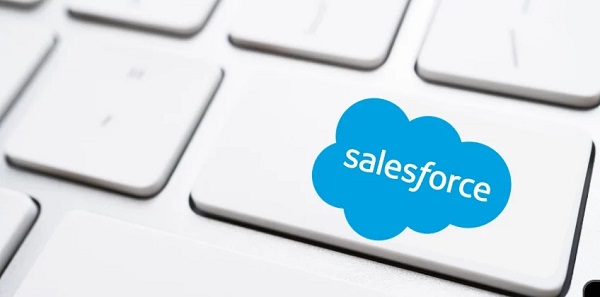 Now Never Have to Use "I will call you back!"
It takes a lot of time to convert leads into actual business, and it is very easy to lose potential customers due to lack of follow up. Salesforce integrates all data from sales, marketing, customer service, and social media, and automatically categorises and prioritises your leads based on this information. The tool also enables you to set up a flow chart of customer interaction and provides "next steps" such as call reminders. This automated process saves the time of sales representatives, allowing them to focus on building and nurturing relationships with customers, therefore leading to more chances of conversion.

Salesforce's Pardot, an add-on service for B2B customers, is a marketing automation tool that uses artificial intelligence, to further generate, qualify, prioritise leads, and send customised email campaigns that drive sales and maximise ROI.
Create Personalised Experiences for Each Customer
Salesforce customers have reported a 30% increase in sales as a result of using their software.
Searching through information stored on emails, spreadsheets or a legacy software is time-consuming and often becomes a roadblock in the sales cycle if there are any structural or personnel changes in a company. Salesforce provides clear customer visibility in this regard by having all relevant information stored in one place, and this gives your company the chance to design solutions that your customers need and helps you engage them in a personalised way.
While most believe that this platform favours only the sales function, it is important to emphasise that the marketing team can also use this information to see the impact of their campaigns on lead generation and customer retention.
A successful partnership of using Salesforce to automate and optimise account management is demonstrated by Kone Elevators, who used the Lighting Experience to deliver customised sales plans to their sales representatives; being in constant touch with their teams enabled them to understand the evolving needs of the customer and thus, resulted in much improved sales.
Salesforce Service Console - Deliver More Than 7-Star Customer Service
Zendesk found that 52% of customers purchase more of a company after they have had good customer service experience.
Salesforce reportedly has more customer service support tools than any other CRM in the market. Customer Service members can quickly look up information on purchases and complaints to provide an immediate solution. The Customer Service Console routes queries across all platforms (social media, website, chat, phone) to the appropriate agent, so that needs are addressed immediately. The console also uses customer service cases to provide insights, learning and action items for companies to work on. Banking giant, Wells Fargo, uses the Customer Service Console to direct their customers to the agent that gives them the correct solution.
If a customer is treated well, then they are more likely engage and make a purchase; that is why creating a seamless customer experience is key to driving sales and with the Salesforce Service Console you can do exactly that.
Keep the Deals Moving Forward with Workflow Automation
According to Masonfrank , Adopting Salesforce has shown an increase of 34% in sales productivity.
A key feature of Salesforce is that it is a cross-department platform; meaning it can be used between sales, marketing, and customer service. Workflows, call updates, permissions, project tasks, calendars, and approvals can be set and accessed by all, removing the need for managerial micromanagement, reducing downtime and wastage of resources.
Furthermore, Salesforce offers an integrated view of the business, as there is transparency through the entire sales process, allowing teams to work together towards a common goal. Paul Leary, President of Bespoke Collections, a small business offering fine wine and membership services, says "When someone makes a purchase with us, the next morning at ten o'clock, they get an automated, personalised email. By placing emphasis on relationship­-based sales instead of transaction based, we're able to increase customer retention and satisfaction, referrals, and order value." This is a classic example of using Salesforce's automation features to drive efficiency and deliver unparalleled customer experience.
Salesforce also allows your organisation to upgrade to a more powerful or integrate a different project management tool through its' AppExchange store.
Be Einstein with Einstein Analytics
Crunching number and running analytics is time-consuming but essential to business growth. Salesforce's Einstein Analytics is a customisable platform, which allows you to analyse data faster, uncover industry insights, and lay the strategy for future growth. Einstein Analytics, built on artificial intelligence, delivers relevant and powerful predictions and recommendations based on the data generated from all functions.
It is not a black box, so business analysts can access and understand the algorithms used to derive the recommendations. You can also design your own data analysis tools or integrate other apps via the Einstein Analytics Platform. Cloudalyze successfully customised Einstein Analytics dashboard for a large building products company that saved time by delivering required reports, swiftly.
To Sum Up
Salesforce CRM is a robust, cohesive and automated customer management system that allows your business to integrate functions, provide transparency along the sales pipeline, generate insight into trends and customers, and reduce costs and waste. Integrating Salesforce and leveraging the automation feature into your company will free up resources and increase productivity, so your team can work towards delivering personalised touch to customers that will result in increased revenues.
Looking for the best Salesforce partner consultant to help you make the best of its features?