Story of a dreamer who endured obstacles along the way
When apron lady Ellen Bennet said, "The path in front of you is rarely a straight line, it's full of bumps. Embrace the bumps in the road," Kapil literally welcomed the bumps with open arms and a million-dollar smile!
This is what Kapil Arora, CEO & Founder of TransFunnel Consulting, believed in and made his way to entrepreneurship. He is often complimented on being a lucky guy, for he is getting to do what he always wanted to do. And he says, yes, lucky I am to have endured the hurdles.
Well, this isn't the full story, for every successful person has a story to look back on.
Bengaluru calling in the times of recession
A Computer Science graduate, Kapil moved to Silicon Valley to pursue an MBA, with eyes full of dreams and a heart full of hope, along with a part-time job, to make ends meet.
Who can forget the year 2008? The year of financial industry crashing, leading to economic recession across the globe. That was the year Kapil completed his Masters, and with jobs getting impacted too, took whatever life had to offer. He joined an NBFC against his wishes of being in the IT industry.
Hope, when topped with sincere attempts, does have a fair chance of winning over everything else in this universe. And within a year, Kapil made it to the IT industry, his first stepping stone to realizing his dreams.
Gaining Marketing Automation Expertise
His gig with the IT industry carried on for over 8 years that gave him an expert level exposure on Digital Marketing.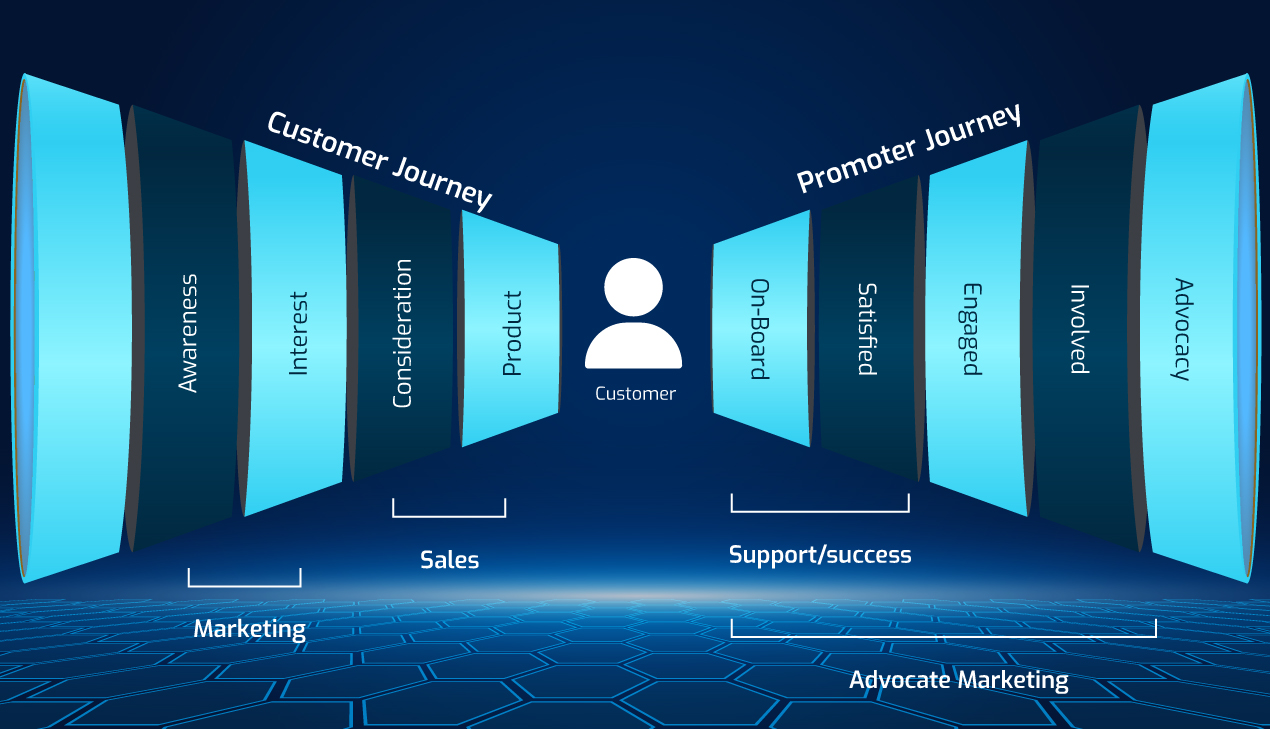 But he was not done yet, the question remained, what's next and how to make it large in life, without any funding or any godfather to guide and support.
It's said that contentment is all you need in life, but sometimes not.
Mobile app venture shattered
In 2015, he gathered a few like-minded friends and started a venture on a mobile app, which did pick up well, and when things looked all right, these like-minded friends split shattering a dream that seemed almost coming true. First big bump in the road!
Ecommerce venture comes to a standstill
Come 2016 and Kapil tried his hands on e-commerce venture, along with a close friend, that sold niche handicrafts to people across the globe. While the venture was picking up speed, here came bump two! Unexpected legal complications came in, and he had to apply breaks until the venture came to a standstill.
'Never say die' attitude
By this time Kapil had lost all the money he saved for his venture, but there lay only one option for him. Rise and start again.
Winston Churchill once said, "Success is not final, failure is not fatal; it is the courage to continue that counts".
Recce into India's untouched venture
Learning from his failures in the last two ventures, this time Kapil decided to do intensive research before leaping into something. With weeks of thinking, pondering and market research he was able to identify an opportunity where India still needs to pick up, compared to the developed countries.
Niche market: Marketing Automation
In mid-2016 he had his Eureka moment, getting hold of something that is yet to evolve in the local market and has a good chance in the global market too. The answer was Marketing Automation, where there were very few players in the Indian market, and he had gained much expertise and hands-on during his 8-year stint in the IT industry.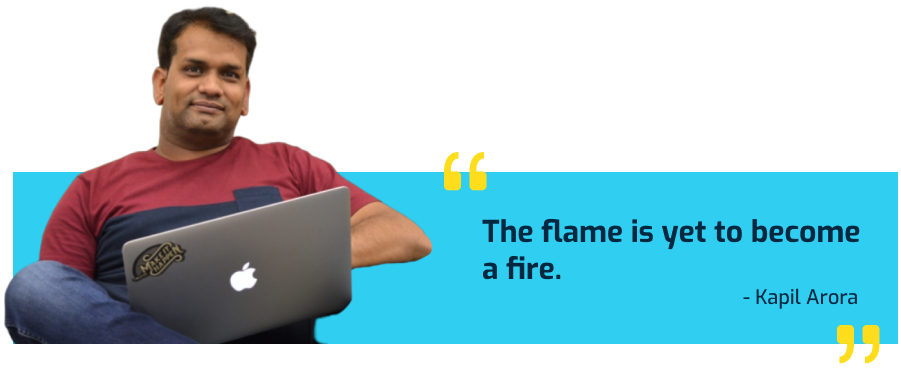 TransFunnel was born
He funneled out the ideas, transformed them into reality and called the venture as "TransFunnel". In just over 10 months' time frame, TransFunnel was now growing strong with nearly 20 customers from 5 countries and across 3 continents.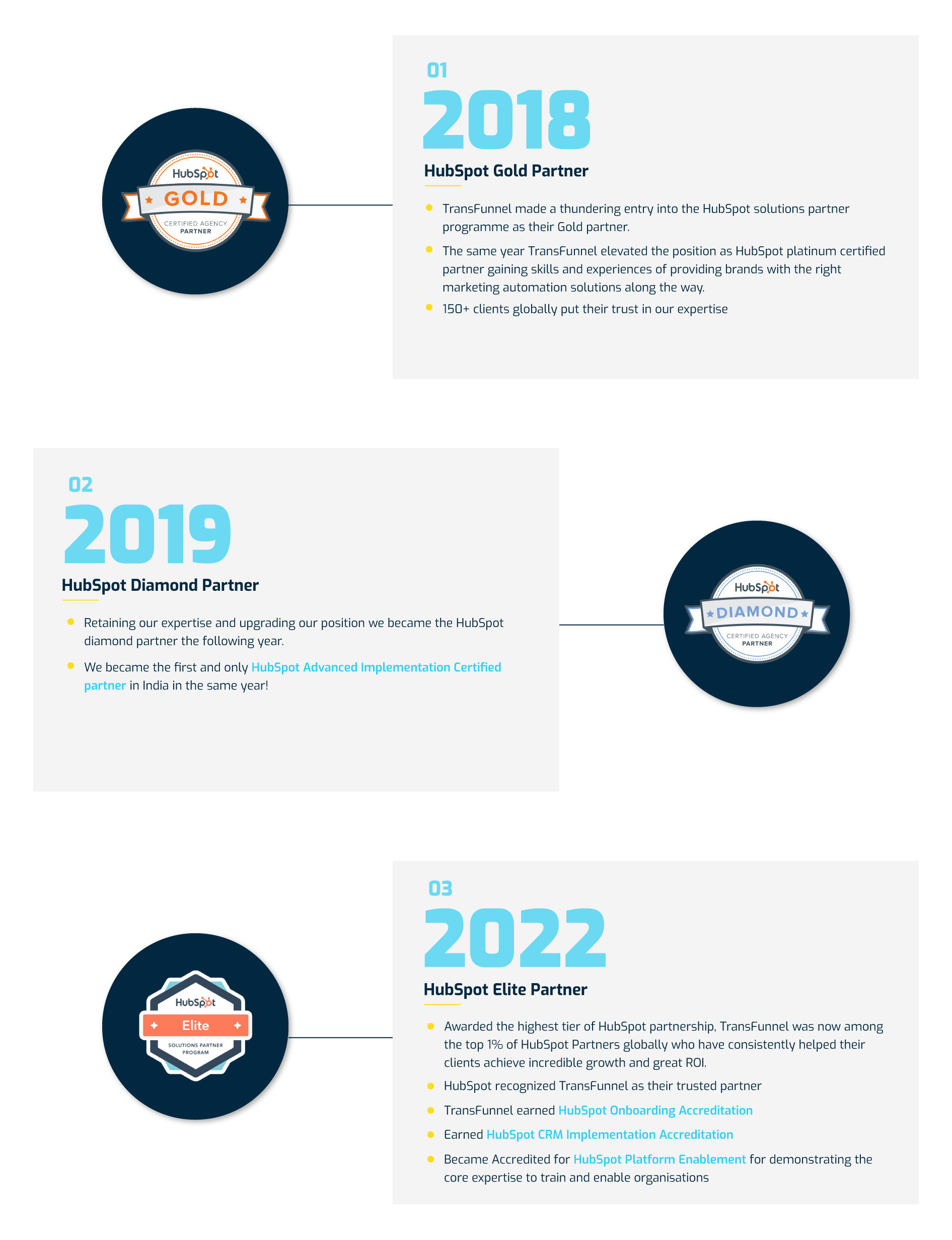 India's FIRST HubSpot certified trainer!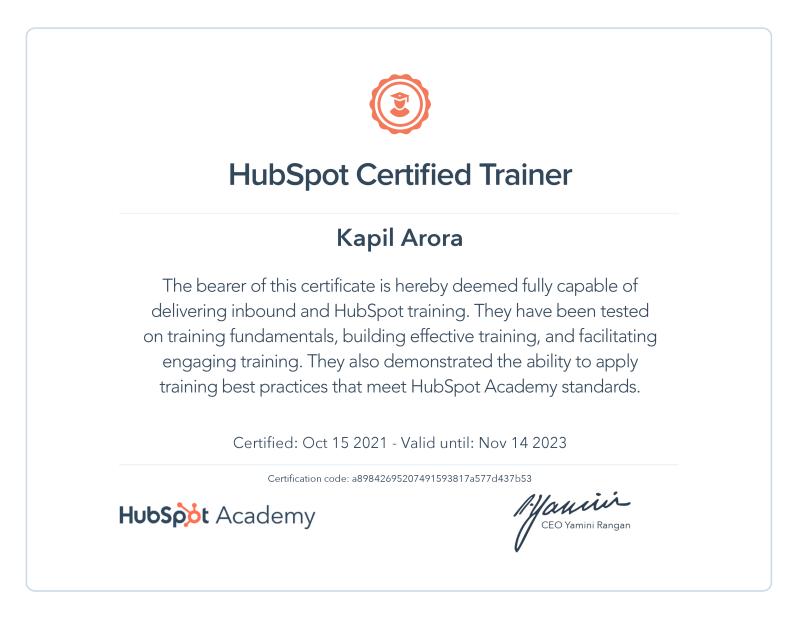 Kapil is India's FIRST HubSpot certified trainer!
Over the past 15 years, Kapil has been instrumental in assisting businesses make the most of HubSpot offerings and turn their ROIs around.
India's 1st HubSpot certified trainer
1000+ marketing automation B2B projects delivered
Helping brands get the most of marketing automation

17 Feb 2021
Ground up training on HubSpot
Invest Punjab has taken a step to implement HubSpot for marketing activities and wanted to optimize the HubSpot usage across functions. Kapil and team from Transfunnel has helped us understand things from basics. After the training our team got wholistic understanding around automation and also are able to related the business use cases with HubSpot features. One of the great features of the instructors was that amazing analogies were used to explain the concepts which helped our team understand technical things without having a technical background.
Services provided
Email marketing, full inbound marketing services, HubSpot onboarding, and social media
Utsav Kant, Invest Punjab
Like he rightly said then, "The flame is yet to become a fire." So, the flame did start spreading into wildfire...
Today, with more than 1000+ marketing automation projects delivered to B2B organisations, Kapil and his strong team of certified experts have taken up another BIG challenge!
Bridge the SKILLS GAP
Kapil's expertise in inbound strategies and marketing automation is the backbone of TransFunnel. He soon realized that organisations today are in dire need of Marketing Automation to sustain and grow their business and increase their ROI from marketing spends.
A niche industry like Marketing Automation is now becoming a rage among businesses. Today, every business, big or small, is investing in marketing automation platforms and tools.
It's the need of the hour to be able to keep track of customers' needs, engage them better, follow up consistently, track organisation goals and KPIs to improve business strategies consistently.
With the world evolving fast and enormous data coming in every second, it surely is a mammoth task to do all this manually and hence, Marketing Automation is the sole solution and saviour today!
But then, all this needs Marketing Automation experts to run the show, who can help businesses make the most of Marketing Automation tools and platforms. And being a specialised skill, there is a big crunch of professionals with Marketing Automation skill set.
Inbound Academy – A premium initiative!
To bridge the gap between skill set mismatch and industry requirements, Inbound Academy was born.
THE MAN behind assisting multiple businesses generate high ROI, Kapil and his team of experts are now treading the path of bridging this skill gap by imparting their pearls of MarTech wisdom, garnered over years of hard work and working with various big corporates, to aspiring professionals who are ready to be Marketing Automation experts the industry needs.
Inbound Academy was founded to provide a platform to impart marketing automation expertise to aspirers.
Kapil and his team of Marketing Automation experts, with more than 15+ years of experience in training big brands and turning their ROIs around, are now helping professionals make a mark in the industry and be indispensable part of their teams.
Through Inbound Academy they are bridging the gap between professionals' and students' existing skills and the industry requirements by enabling them with hands-on expertise and industry case studies.
With his dreams taking wings, for Kapil, even sky is not the limit now. "I am on an automated roll," he says with a grin.
Want to explore your flair for marketing automation?