Design an Impressive Website
Google Fonts, launched in 2010, provided a sigh of relief to plenty of web designers out there who were racking their brains to find impactful, user-friendly, intelligible fonts for your website.
Starting small, the directory now includes more than 600 free, optimized fonts that can be added to your site just by embedding a snippet of code. Why are Google Fonts the most sought-after? They provide customisation and are quite easy to use apart from being available for free.
With so many fonts to choose from, we give you a list of 10 impressive and the best Google Fonts that will make choosing easier for you.
How to Create Your Own UX Design and Attract Users
These open source and best fonts for web design curated by the company and developed by developers and agencies across the globe are being upgraded. It today has 915 fonts.
Let's look at the 10 Best Google Fonts that we shortlisted for you:
Roboto
Roboto has had 6.3 trillion views since its inception. Its clarity and diverse application are its features. With 12 styles, Roboto has a mechanical framework and its fonts are geometric. Featuring friendly and open curves, Roboto gives a more natural reading flow and the best fonts for web design.
Open Sans
Open Sans was created by Steve Matteson with 10 styles. It is developed for print, mobile and web interfaces. It has been viewed 5.6 trillion times so far.
Lato
Lato was created by Warsaw-based developer Lukasz Dziedzic. Started in 2010, Lato has garnered 1.3 trillion views since then. Lato is a Sans Serif typeface.
Source Sans Pro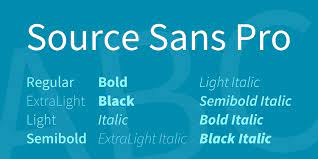 Source Sans Pro is an open source font family created by Adobe. Designed by Paul Hunt, it is a Sans Serif typeface. Source Sans Pro has been downloaded more than 633 billion times. It has got 12 styles.
Montserrat
One of the most popular and the best google fonts in recent times, Montserrat was designed by four designers – Julieta Ulanovsky, Sol Matas, Juan Pablo del Peral and Jacques Le Bailley.
This font has got 591 billion views so far. It is considered as one among the most attractive fonts by Google Fonts.
Raleway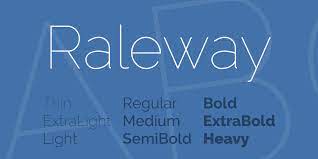 Raleway, developed by multiple developers, is used by more than 457 billion users across the globe. As many as 8 million websites have displayed Raleway that comes with 18 styles.
Ubuntu
The Ubuntu font family adds a series of Sans Serif fonts that focus on clarity and convenience on mobile devices. Available in multiple languages, this font can be used for both body text or headings.
Nunito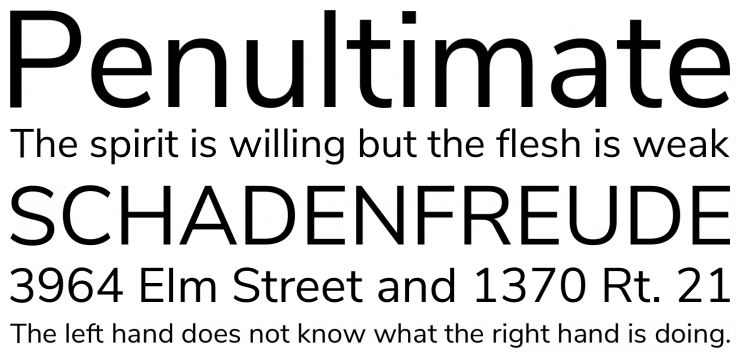 Nunito, created by Vernon Adams, is a Sans Serif font developed as a display font. It is a versatile, alluring font, which is recommended to be used when you want a stylish and smart, sans-serif heading.
Oswald
Oswald was also developed by Vernon Adams and became live in 2011. In 2016, Kalapi Gajjar and Alexei Vanyashin improved the font family to support Cyrillic characters. Close to 900 billion views so far, this is one font you must consider before making a decision.
Poppins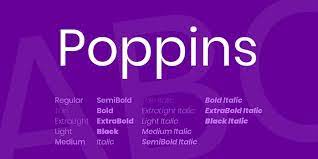 Poppins is a geometric Sans Serif font that can be used in text or display contexts created by the Indian Type Foundry. It's also the first font on our directory to support the Devanagari system. Poppins is used in over 150 languages, including Hindi and Sanskrit and considered as the best fonts for web design.
Need help in designing a website with the most impactful font? Reach out.