Explore the best HubSpot themes for an impactful website
For brands across healthcare, IT, SaaS and other sectors, a seamless website experience is one of the most effective ways to attract new customers, increase visibility on search engines and augment online reputation. With a slew of options and an array of features, you can easily better your customer experience.
One of the most effective ways of showcasing your brand or content and gauge volumes of traction is by making your website speak for you. The good news is that you no longer need exponential budgets to deploy a designing team or be a tech whizz to do. With the best HubSpot themes in the marketplace, you can simply do it without having any coding knowledge. HubSpot themes are highly customisable and come with editable fonts, margins, padding, overall content and colour schemes!
Building a website has never been easier or this affordable as there is a budget theme that can fit all brands. There is a good mix of both - free (lite) and paid (pro) options while exploring the perfect theme in the HubSpot marketplace.
Let's have a look at the best lite and pro HubSpot theme options that you that you shouldn't miss in 2023:
1. Workout theme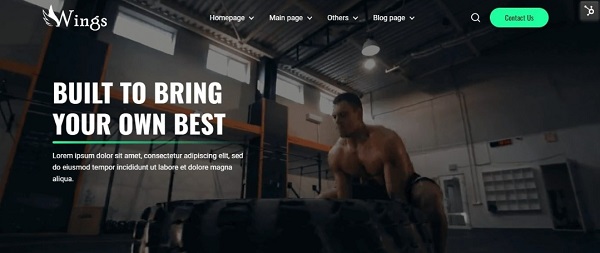 The Workout theme was developed to satisfy any brand's need for a contemporary and flexible design. It comes with a bundle of reliable features that developers want to build their responsive website.
A unique BMI calculator
Strong theme settings
Cross-browser compatibility to assist you easily draw in more leads to your website
19 pre-built modules with more than 1000 possibilities
Page templates that let you start building your website straight away
A focus on readability and information display
2. Business consult theme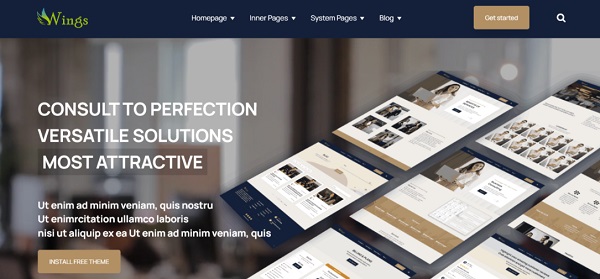 Business Consult is a professional's dream as it's all about attracting, engaging and delighting your leads or clients. A trailblazer in themes with a calm yet assertive appearance created just for businesses who want to quickly and easily build a high-performing, responsive and flexible website.
The business consult theme available on HubSpot theme marketplace comes with:
35+ clean and balanced templates
100% drag and drop functionality
Speed and performance optimisation
100% responsiveness
Powerful theme settings
3. Minimal multipurpose – HubSpot free themes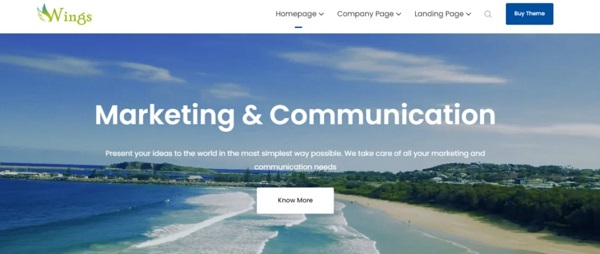 HubSpot free themes have one amazing Minimal Multipurpose theme. It is the perfect option if you're looking for a theme builder with a large selection of modules, 100% drag and drop to save a ton of time and what's not more. The list is endless.
Let's know what you will get with the HubSpot free minimal multipurpose theme:
Fully responsive
No coding and design skills needed
Cross-browser optimised and tested
Full mobile compatibility
Great collection of 21 modules
Customisable theme settings
The best paid themes on HubSpot marketplace have a large collection of templates and adjustable themes. This simple minimal multipurpose theme from TransFunnel is an excellent option for those who are new to blogging or those who want to revamp their website because their experts will assist you with which free & paid HubSpot theme suits your business and why.
Do you want to Go Pro? Some best picks for you below:
Initiator theme

Ideal for non-profit organisations, small businesses, professional services firms, financial services businesses and educational institutions to launch a fantastic website, the Initiator theme is super responsive on all mobile devices and tablets.
Initiator theme also offers you:
Great performance - Rated A on GTMETRIX
Access to 25+ modules
100% response rate
Powerful theme settings
75+ speed on mobile and 85+ on desktop
Premium Support
Fully customised options
B. Minimal multipurpose theme (Pro)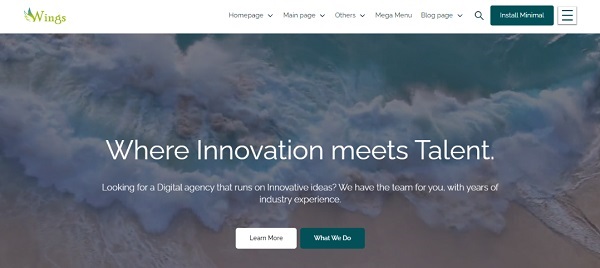 Choose minimal multipurpose pro theme - the mobile-first theme, a HubSpot Elite Partner product, to save time and money. This version comes with so many enhancements and is especially designed to remove external dependencies. You can enjoy 2 complete hours of phone support. Not only this, but you can also customise themes as per your website requirements like header and footer configuration.
Create your own mega menu with exciting animations, special effects
ONE STOP theme settings to control theme
Have access to 50+ modules and 100000+ combinations
Themes designed by experts and amplified by marketeers to make yours and your customers' experience absolutely seamless
How TransFunnel can help you choose the best HubSpot theme for your website?
A variety of websites and campaigns can use both free and commercial B2B HubSpot themes. TransFunnel provides a range of tools and resources to help you launch and grow your business. Our marketing automation techniques will quicken every stage of your company's development. We are a growth-driven and ROI-focused business consultant who will solve your problems and develop solutions for your company.
With our HubSpot experts' help, you'll learn the core functionalities needed to effectively use free & paid HubSpot themes. Our management and support can help your company take advantage of all that HubSpot has to offer, boost overall success, close more transactions and draw in the proper kind of clients to fuel long-term growth.
Leverage HubSpot theme to build your website? Contact Us