Make Your Website Highly Responsive With B2B Multipurpose Themes
The B2B HubSpot themes come with appealing features to aid more B2B businesses in successfully achieving their business objectives. Here it should be kept in mind that most of the components of your website may be readily adjusted in your theme settings to showcase your brand. The HubSpot themes marketplace streamlines your design process by providing a variety of free and paid theme options. From these free B2B HubSpot themes or premium multipurpose website themes and templates, you can create and modify your website quickly without even the need for any coding knowledge.
Let's have a glance at some of the major B2B Multipurpose Themes:
1. Initiator Theme
Initiator theme by TransFunnel is ideal for small businesses, non-profit organisations, professional services and financial services businesses. It incorporates all the basic website tools and a starting website pack of 25+ modules to ease your design and customisation worries. This feature rich B2B HubSpot theme allows users to build a distinctive custom design to suit the requirements of any website while maintaining its simplicity and minimalist aesthetic. Initiator seeks to build websites that offer users an uninterrupted and highly responsive experience so they will engage with your content.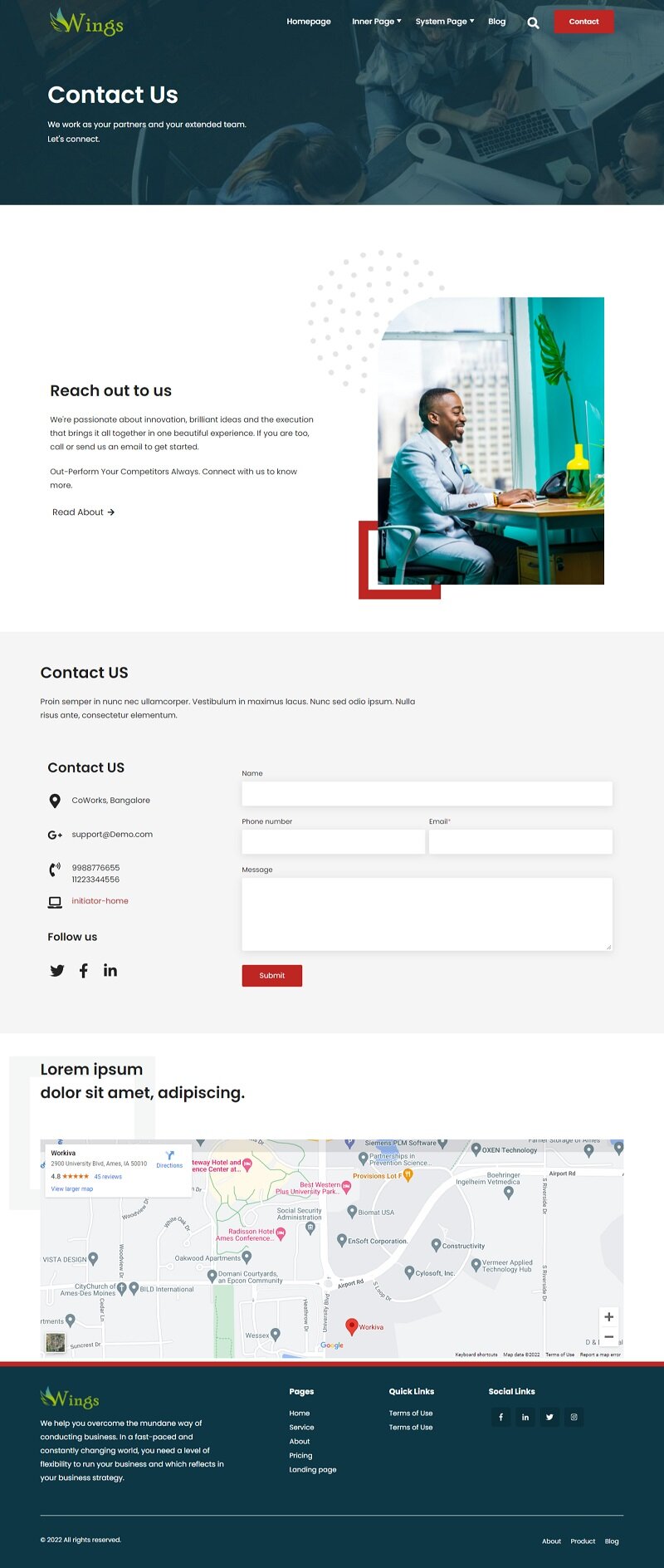 2. Minimal Multipurpose Theme
Minimal multipurpose theme is an ideal option if you're seeking a theme builder with a great selection of modules and 100% drag and drop to save time. This free B2B HubSpot theme's vast collection of templates and customisable themes provides high-end designs without the need for any technical knowledge, making it an excellent option for those who are new to developing a website.
This theme is fully mobile responsive and comes with everything you need to develop your site, such as header and footer layouts, custom widgets and shortcodes. So you don't have to worry about technical aspects like coding or design abilities.
Free - Minimal Multipurpose Theme

Paid - Minimal Multipurpose Theme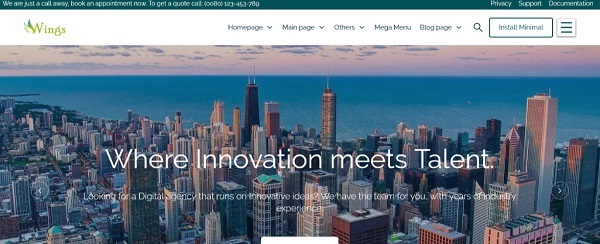 3.Event Landing
Event Landing is the ideal HubSpot theme for those who seek to host an event or webinar or for those who want to showcase all recent and forthcoming events so that visitors can sign up. This highly responsive HubSpot theme enables you to build event landing pages faster, easier and without any knowledge of coding.
Simple drag and drop works like magic! Event Landing is brimming with features that will enable you to make the most of your website, when your aim is to organise any type of event.
This theme from TransFunnel includes 2 landing pages, 1 thank you page template, 7 system templates, and to add icing on the cake, it offers a premium happiness assurance of 30 days.

4. SaaS Business
If you are on the lookout for a B2B HubSpot theme that comes with the power of SaaS business to create a great website that can work on all devices, then SaaS business is the right fit. Designed with a careful eye for creative enterprises, the SaaS business theme has a selection of 38 of the most crucial modules, making it the most modern, responsive theme that will allow you to effortlessly design your website without the knowledge of coding or a developer.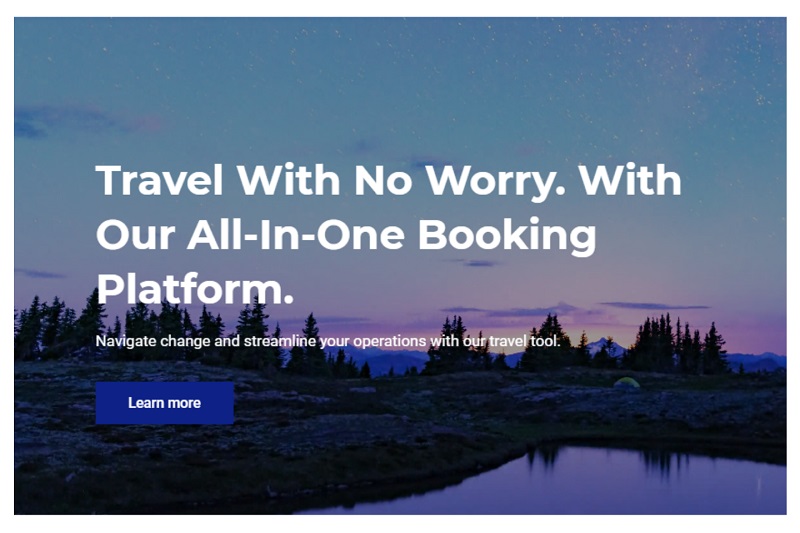 5. Workout- Easy & Free DIY
If you're looking for a high performing health and beauty HubSpot theme, look at Workout-the easy & free DIY theme by TransFunnel. It is one of the easiest, most powerful and responsive HubSpot themes that enables you to create a website with 100% drag & drop functionality.
The theme comes packed with extensive features such as homepage with video banner and image slider to customise how you want your homepage to be, testimonials section, reviews section, pricing section, landing page, blog listing, BMI calculator, trainer detail and trainer listing.
Whether you run a yoga institute, wellness centre, gym, fitness institute spa, beauty centre or tattoo center, the Workout theme can set up you're branding and global content in minutes.

6. Business consult theme
Business Consult theme is a perfect choice for Business professionals, people in the consulting business or those handling their own law firms. This theme has an attractive tailor-made design for Businesses.
Not only this, but the business consult theme also has a well-organised panel with settings for colors, typography and background colour. It has 21 templates and 33 Modules and is 100% responsive on all devices.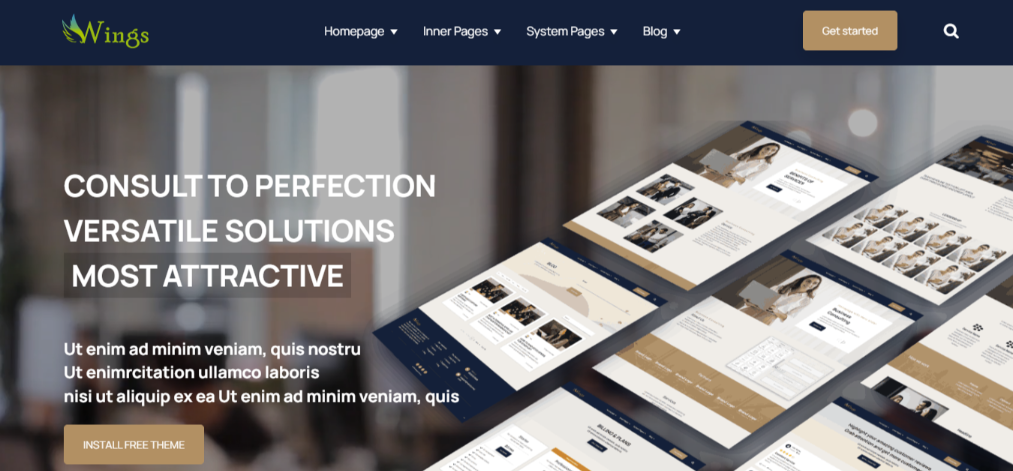 How TransFunnel helps you with B2B HubSpot Themes?
Both free B2B HubSpot themes and paid ones can be used on a variety of websites and campaigns. To assist you in starting and expanding your business, TransFunnel offers a number of tools and resources. With our assistance, you can acquire the fundamental skills required to utilise the best HubSpot themes efficiently. Our management and support can help your business maximise the potential of HubSpot themes, increase overall success, close more deals and attract the right clientele for long-term growth.
Looking for B2B HubSpot Themes for your business? Get in touch.